These 3D Printed Homes Look Cozy and Cost Little

By
SheSpeaks_Team
Mar 13, 2018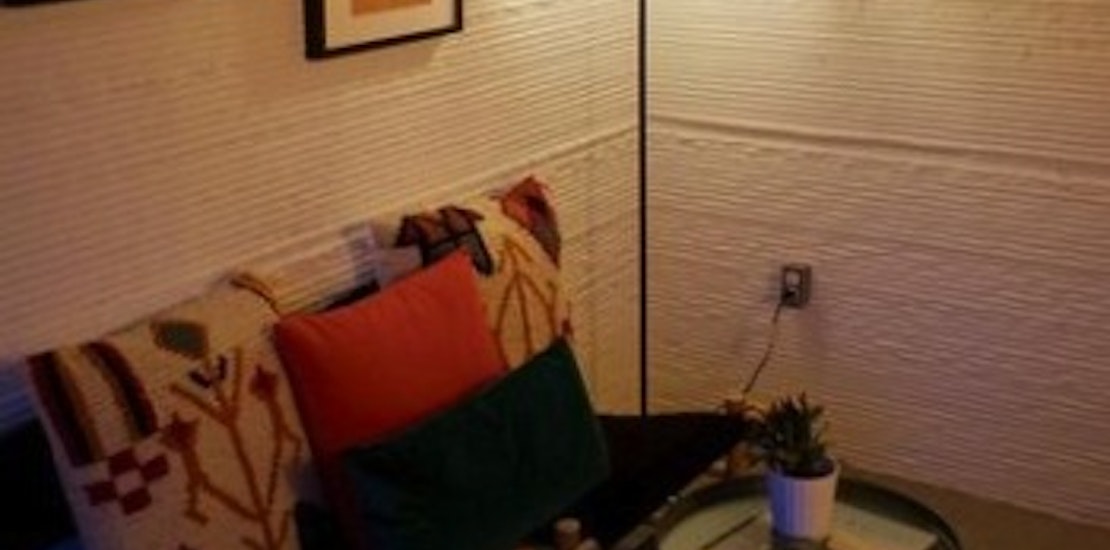 From hi-tech prosthetic limbs to healthy and easy to eat meals for the elderly, 3D printing has entered our lives in meaningful ways over the last decade. In a world where too many people live in dire conditions, without a place to call home - an Austin based start-up wants to change all of that with an afforable and sturdy 3D printed model home.
The Verge reports about the Texas based company called ICON that has designed a cost-friendly way to build a 650 sqft 3D printed home in 12 to 24 hours. The cement based home is said to be sturdy and larger than your average tiny home which usually is 400 sqft at the most.
ICON unveiled its model 3D printed home at SXSW recently, showcasing a 650 sq ft home that cost around $10,000. Makers of the home say they are expecting to bring all costs down to just $4,000 soon. They can also make a home up to 800 sq ft. The home featured at SXSW has a living room, bathroom, bedroom and curved porch.
One of ICON's founders, Jason Ballard, explains how their homes differ from other companies working on 3D printed housing. Ballard says, "There are a few other companies that have printed homes and structures. But they are printed in a warehouse, or they look like Yoda huts. For this venture to succeed, they have to be the best houses."
ICON has partnered with a non-profit called New Story to begin building 100 homes in El Salvador next year. ICON plans to build their homes here in the U.S. as well.
What do you think of these affordable 3D printed homes?
Do you think homes like this can be part of the housing crisis solution around the world?