There's an App for That - Tips, Tricks, & Giveaways

By
SheSpeaksTeam
Jan 17, 2012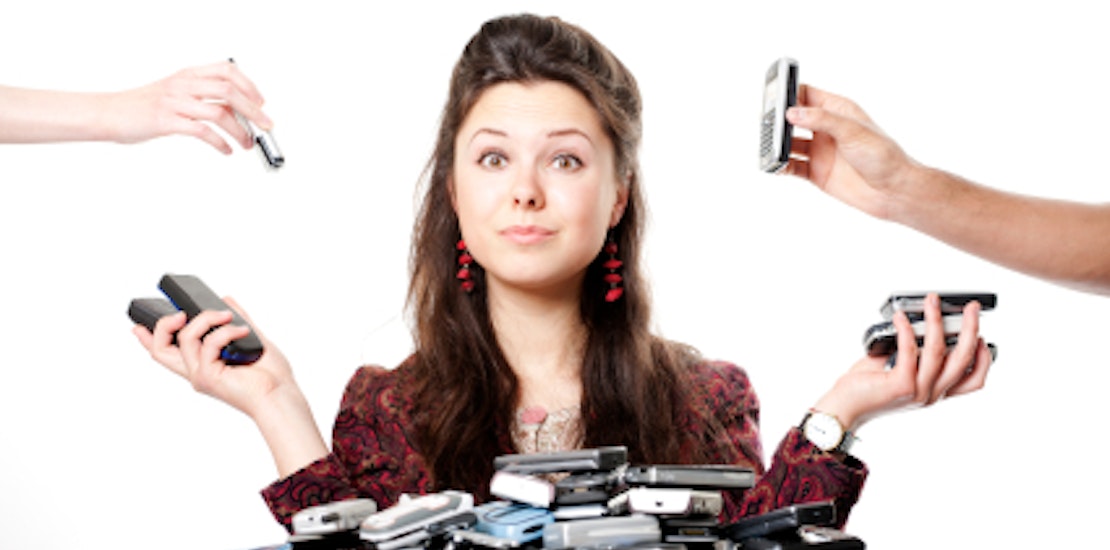 Millions of us unwrapped the seasons hottest gifts during the holidays - the iPhone 4S, iPad 2, Droid RAZR, Kindle Fire, Nikon 1 and more. For many people these new gadgets were also the first they've owned in a whole new generation of touchscreen and voice activation technology. How many of you were excited but found that after 5 minutes you had to set them down and decided to figure out how to use them later?
With technology overload these days, many of us use our electronics on the "easy" setting. We do what we can easily figure out and never end up using the "really cool" settings and getting value from our investment.
There are some basic steps that can help you get the most fun out of your new "toys." Here are our tips for improving your electronic gadget experience:
Set time in your day to read the manual. Even if it is a short manual, we recommend splitting it up reading a few pages at a time. If you read it all at once it can be overwhelming.
Utilize what is at your fingertips - YouTube! YouTube has great 101 videos. Received an iPhone over the holidays? Learn how to use it with the help of the 101 videos on TodaysiPhone's YouTube Channel. Received an Android over the holidays? Learn how to use it with the help of 101 videos on MobileUnlimited's YouTube Channel.
Follow the company of your new electronics on Facebook and Twitter. These are great customer service outlets. Why spend time waiting on hold when you can have a response on twitter before the agent picks up the phone? Most companies also post tips, videos and important software updates on their feeds.
Be brave! Believe it or not, it's pretty hard to break things. Use random settings and see what happens. You can always reset items back to the default.
The trick to getting the most out of your phones and tablets are apps. Here are our five must-have useful, user-friendly apps for 2012:
Apple:
Android:
Most importantly, remember the goal of apps is to help you simplify and organize. You can get bogged down by downloading too many apps and actually defeat the purpose. Make a list of things you would like help with and then narrow it down to categories. Then purchase an app for each category.
We want to hear from you and which electronics you find are the most user-friendly? We want your recommendations.
If you share your user-friendly electronics reviews and recommendations this week you'll be entered for a chance to win one of our 4 giveaway prizes - a gift card to either iTunes or Amazon for Android Market. Submit your favorite electronic product to SheSpeaks Reviews OR add a comment to this blog post by 6pm EST on January 23rd, 2012. You can enter a review AND a comment and you will have two entries to win!
Prizes*:
*Winners will have a choice of either an iTunes or Amazon for Android Market gift card. 4 winners total.
| | |
| --- | --- |
| Apple iTunes $15 App Store Gift Card | Amazon for Android Market Gift Card |
The contest starts January 17, 2012 and ends January 23, 2012; at 6:00 p.m. Must be a US resident. No purchase necessary.
GOOD LUCK!