The World Responds With Rainbows After a Boy Loses Both Parents

By
SheSpeaksTeam
Aug 11, 2017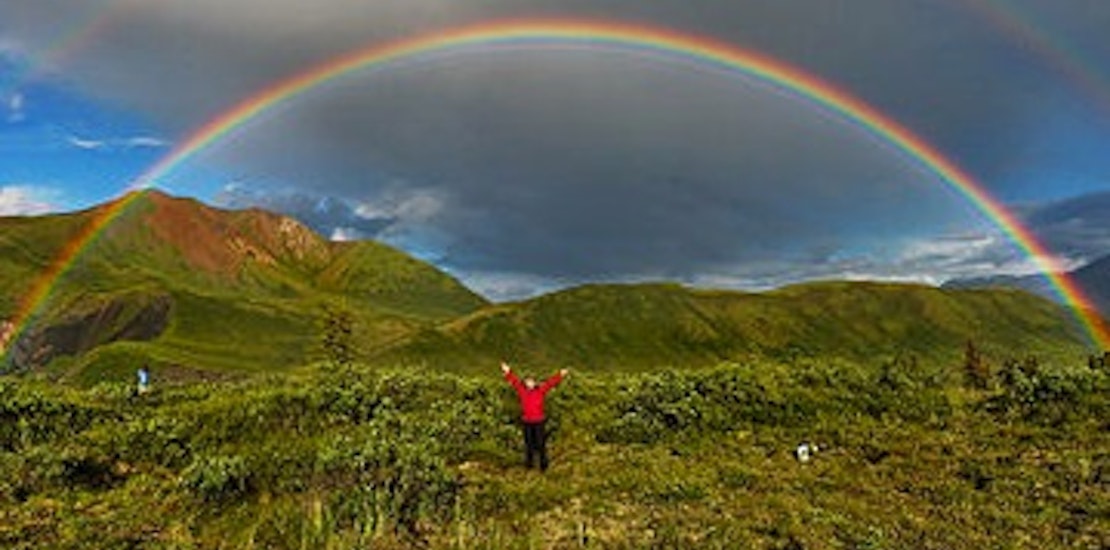 When one woman sent out a plea for pictures of rainbows when her nephew suffered the loss of both parents, the world responded - in a big way. Crystal Skawinski, who now has custody of her nephew Robbie, felt she had to do something for the boy after he received news that both his mom and dad died, only days apart. His mom died of gastroparesis and cystic fibrosis and his father lost his battle with addiction.
ABC News reports about the rainbow photo craze that Skawinski set off and what it has meant to the boy's spirits. Robbie, who is autistic, has a particular affinity for rainbows and was told after his mom passed that she went "over the rainbow bridge." Amazingly a double rainbow appeared just outside the boy's school that day and they were able to capture it on camera.
Though the rainbow picture brought Robbie joy, he wanted to see more. Skawinski explains her next step saying, "When he didn't get a rainbow one day, I just went on Facebook and started asking for them." She added #rainbowsforrobbie and wrote, "It's raining so Robbie came out to check for rainbows. Make sure you send me rainbow pics if you have them!!!!" And boy did they get rainbows!
People from all over the world have been sending Robbie their pictures of rainbows to lift his spirits. When there isn't a rainbow in his backyard, places both far and near like Ohio, Taiwan, Australia, Hawaii and Iceland have come through for Robbie. Skawinski is happy to keep the rainbows coming and knows that even though it's bringing him joy today, he will have an even greater understanding about how all these people have come together for him. She plans to put the photos in a slideshow with music to make a keepsake for Robbie to remember this amazing experience.
What do you think of the outpouring of rainbows from around the world for Robbie?
If you'd like to send Robbie a rainbow, you can visit his aunt's Facebook page and leave one in the comments!