The @SheSpeaksUp Top 10 #Oscars2014 Highlights

By
SheSpeaksTeam
Mar 03, 2014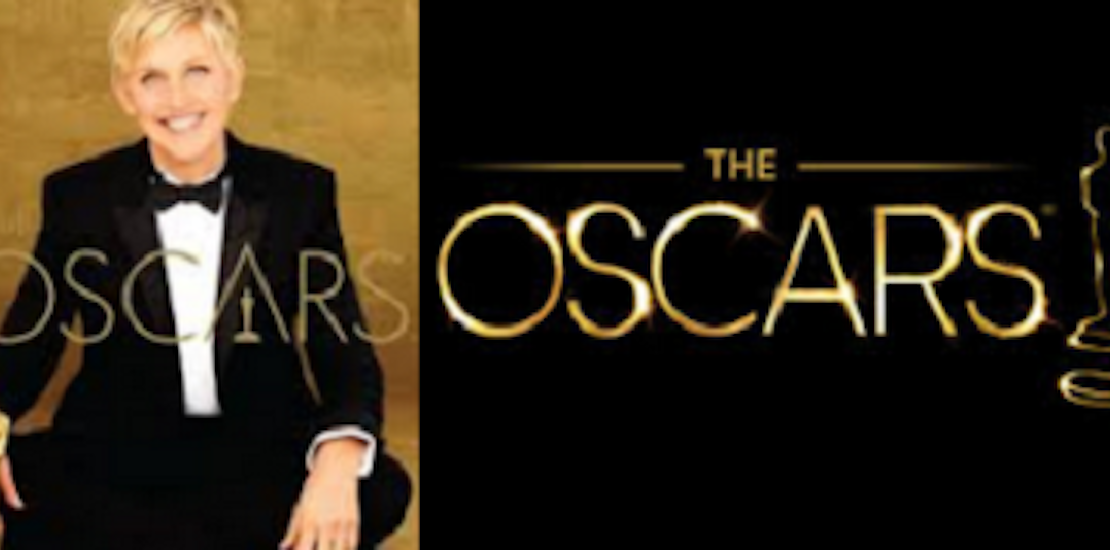 Last night's Academy Awards broadcast had its share of stellar moments, both on and off the Red Carpet. We thought that with Ellen DeGeneres as host, there was a more festive and friendly vibe than in recent years. The celebrities looked fabulous and like they were having a good time (although many looked disappointed when their names were announced as winners, but who can blame them?). The awards were as predictable as ever, but there were a lot of memorable moments.
We put our heads together and came up with ten of these moments and the winners are:
1. The gowns, ahh, the gowns. Lupita Nyong'o topped our list, as expected after appearing in one gorgeous dress after another all award season, in a Prada power "Nairobi" blue gown with deep plunges in the front and back, topped by a dressy headband. She looked fresh and classy and it was clearly her night. Other stand outs included Amy Adams wearing Gucci couture, Jennifer Lawrence in Dior, Cate Blanchett in Armani, Sandra Bullock in Alexander McQueen, Kate Hudson in Versace and Julia Roberts in Givenchy. Even the pregnant actresses looked elegant, including Kerry Washington in Jason Wu and Olivia Wilde in Valentino.
The dresses were strapless, swooping and classic with a very Audrey Hepburn kind of elegance.
2. Ellen DeGeneres. Coming back to the show after her last hosting gig seven years ago, Ellen DeGeneres appeared to be grateful and glad to be back. We think she's the perfect choice for the job. Not only did she tweet during the broadcast and literally break twitter with a selfie that included several major stars in the audience including Meryl Streep (the tweet has reportedly been tweeted two million times), she ordered pizza and introduced the deliveryman to the stars. She gracefully teased various members of the audience, calling out nominees from time to time. From calling Amy Adams out for not attending college and pointing out a startled Liza Minnelli as being the "best impersonator I have ever seen," she at times startled audience members but gently played off her criticism with laughter. We all related to her remarks, and it was hard to disagree when she stated that the evening would end in two ways: "Possibility number one, 12 Years a Slave wins best picture. Possibility two: you're all racists." (It sure is a good thing that the film won!) We give DeGeneres a standing ovation and hope the Academy has her back next year.
3. Our favorite acceptance speech: Lupita Nyong'o. It was widely suspected that Lupita would win the award for Best Supporting Actress. Her portrayal as Patsey the slave in 12 Years a Slave was so powerful and not one that many other performances could easily top. Her acceptance speech was extremely heartfelt. She thanked director Steve McQueen for casting her in a role that has been the "joy of my life". She also said that she is certain "the dead are standing about you and they are grateful and so am I" - honoring the victims of slavery portrayed in the film.
4. Idina Menzel singing "Let it Go". Every mother in this country surely recorded Idina Menzel singing "Let it Go" from Oscar winning Frozen and is replaying it for their toddlers today. It was her first time to ever publicly sing the song and the show's producers clearly knew the audience was eagerly waiting for her to perform as they put her on after 11pm. Soon after her beautiful performance, the song took home the Oscar, beating out U2, Karen O and Pharrell Williams. Her performance lit up Twitter and You Tube is surely still lighting up as a result of her performance today.
5. The selfie. Already mentioned in #2, the producers and Ellen were brilliant to capture a moment in time that included a selfie of her with Brad Pitt, Bradley Cooper, Meryl Streep, Jennifer Lawrence, Kevin Spacey and Julia Roberts. Ellen quickly tweeted it out: "If only Bradley's arm was longer. Best photo ever. #Oscars" That one retweet has been retweeted nearly 2.6 million times, according to NPR this morning and it broke Twitter! This is a first for any Oscar broadcast and kudos to them for taking social media to new heights to promote the broadcast.
6. The most awkward moment: Adele Dazi. When John Travolta strutted gracefully out to introduce Idina Menzel to sing her famous song, no one could have expected him to get her name wrong! As soon as "Adele Dazi" came out of his mouth, Twitter went wild with disbelief how on earth someone of his stature could butcher her name. A twitter account was quickly set up as a tribute, it's last tweet being "Eating pizza backstage with John Travolta".
7. In Memoriam. It was a sad year for the film industry, losing so many wonderful actors including the young, extremely talented Philip Seymour Hoffman and James Gandolfini, as well as legends like Shirley Temple and Joan Fontaine. This year's In Memoriam was introduced by Glenn Close and culminated with a beautiful performance by Bette Midler of the song "Wind Beneath My Wings". There is much speculation why Corey Monteith was not included, nor Sarah Jones, a crewmember who was recently killed in a train accident during pre-production of the film "Midnight Rider." For those who were not mentioned, the Academy directed viewers to an online gallery of more than 100 people at Oscar.com.
8. 75th Tribute to The Wizard of Oz. After Whoopi Goldberg introduced Judy Garland's three children including Liza Minnelli, Lorna Luft and Joey Luft, she brought out Pink who stood in the center of the stage in a dazzling red dress and sang "Somewhere Over the Rainbow". To top if off, Ellen came out dressed as Glinda the Good Witch, which was icing on the cake.
9. The focus on advocacy in the winner's speeches. All the major winners took time during their acceptance speeches to discuss issues of importance to them. Jared Leto touched on gay rights and the situations in Ukraine and Venezuela. 12 Years a Slave director Steve McQueen saluted the 21 million people in the world who are involved in some kind of slavery today and screenwriter John Williams saluted Solomon Northup, the man the story of 12 Years a Slave was based on. Cate Blanchett alluded to the lack of women in good film roles.
10. Focus on women. Lastly, to elaborate on Blanchett's comments, she first graciously commented on her fellow nominee's performances. "Amy Adams, everything you do, but your performance in

American Hustle

blew my mind," Blanchett said. "And Meryl, what can I say? Sandra, I could watch that performance to the end of time, and I sort of felt like I had." She then championed women in film and knocked filmmakers "who are still foolishly clinging to the idea that female films with women at the center are niche experiences." Other than Blanchett and Nyong'o, awards went to other women including Director Jennifer Lee for Frozen, Production Design to Catherine Martin and Beverly Dunn forThe Great Gatsby, Martin also for Costume Design, Aduitha Lee and Robin Matthews for Makeup for Dallas Buyers Club and Kristen Anderson-Lopez for "Let it Go" (who won the award jointly wiht her husband). Jared Leto thanked his single mother for instilling the kind of values that helped him succeed. McConaughey also thanked the women in his life, including his mother and his wife. Women were in full force last night and hopefully the tides are changing for more female inclusion in both the film industry and the program in future years.
What was your favorite moment of the 86th Academy Awards? Tell us in the comments section!