The Secret to the Best Burger Ever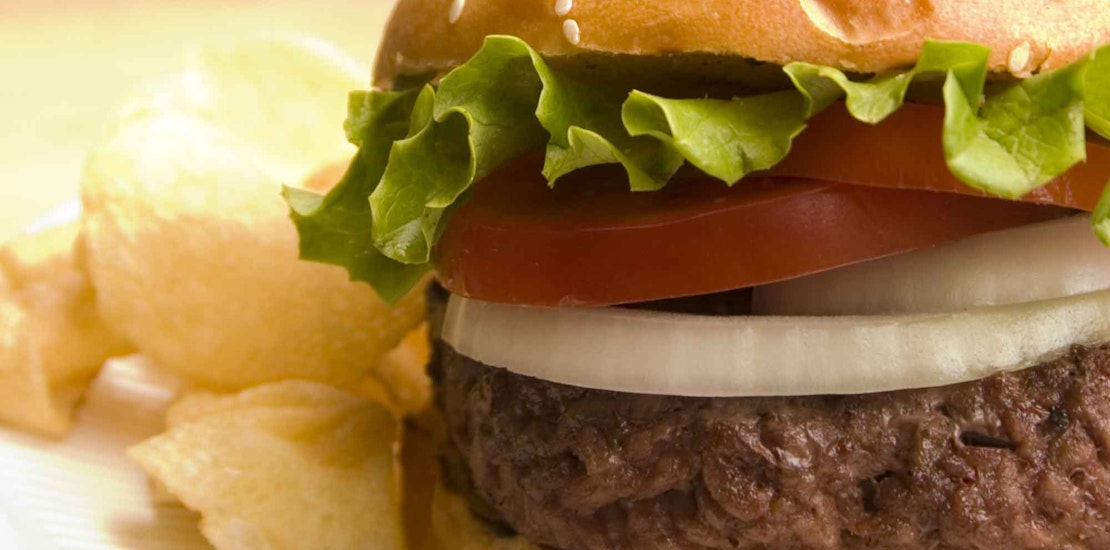 It's BBQ season again! Time to dust of the grill and get down to some serious summer feasting.

Burgers are classic American BBQ fare. I'm sure that there have been many heated discussions about what constitutes the best burger. The best beef to use. The best cut to grind. The ratio of fat to lean. Charcoal or gas. "Must use" condiments. Ultimately, I think most will agree that the burger has got to be juicy and flavorful.

I'm here to tell you that regardless of everything else that goes into (or on top of) making a great burger, this one little tip is going change the way you eat burgers forever. So what's the secret to juicy, flavorful, burgers? I call it Burger Nirvana Butter. Get out some extra napkins because this tiny pat of heaven is gonna rock your burger world.

The Best Burger Ever!

2 pounds ground beef (or turkey)
Burger Nirvana Butter, recipe below
Salt and pepper
4 hamburger buns, your favorite
Burger condiments, your choice

Fire up the grill or preheat your grill pan.

Divide the ground beef into four equal portions. Slice four pats of Burger Nirvana Butter, about 1/8 to 1/4 thick each. Make an indentation in the center of each burger portion, and place a pat of Burger Nirvana Butter into the indentation and shape meat into a patty. (Be sure that the butter isn't sticking out anywhere.) Season each patty with salt and pepper.

Grill burgers to the desired doneness - about 7 minutes per side for medium, or 10 minute per side for medium well. Remove from grill and allow to rest for 5 minutes. In the meantime, spread a little of the Burger Nirvana Butter on the inside of the hamburger buns and toast lightly on the grill or grill pan. Top with the burger and your favorite condiments, serve and wait for the "oohhs" and "aahhs!"

Makes 4 8-ounce burgers.

Burger Nirvana Butter

2 sticks butter
1 clove garlic, minced
1 Tbsp minced shallots
3 Tbsp chopped fresh parsley
1/2 tsp Dijon mustard

Chop the butter into chunks. Using a mixer with a whisk attachment, whip the butter at medium speed until it softens and lightens in color, about 5 minutes.

Add garlic, shallots, parsley, and mustard to the whipped butter and beat for another 1 to 2 minutes until blended. Scrape the butter from the mixing bowl onto wax paper or plastic wrap. Use the edge of a baking sheet to form the butter into a tight log. Chill for 2 hours before serving or freeze for up to a month.
What's your favorite kind of burger?