By
drodriguez
Sep 14, 2008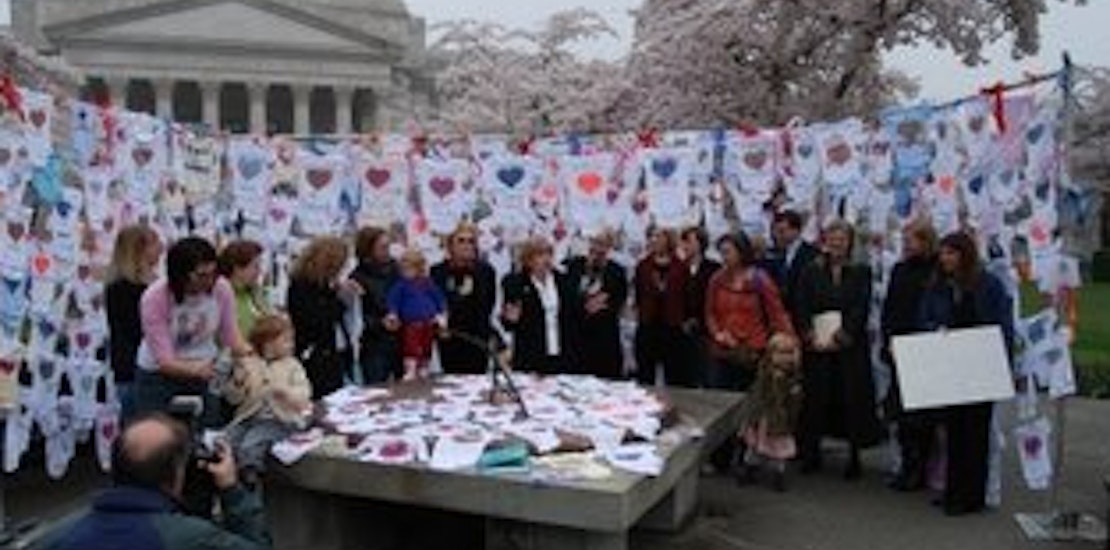 MomsRising is a grassroots organization that fights for equal rights for families. They campaign continuously for healthcare for all children, realistic wages, flexible work schedules, and maternity and paternity leave, to name just a few.

MomsRising groups are popping up in neighborhoods across the US. These community groups help create new ideas and lobby local politicians to to improve laws by state legislature that affect children and families.

The Power of the ONEsie campaign, which started in Washington State, is an impactful display of baby onesies that represent individuals who support the Family Leave Insurance bill but cannot take the time off from work or away from their families to be at the capital in person. The bill is designed to enable both parents to take paid time off from work when a child is born. The bill was passed in the House Appropriations Committee recently and the response to the ONEsie campaign has been encouraging. MomsRising and its volunteers plan to continue to lobby in Washington State, and to support those other states that also want to help pass the Family Leave Insurance bill.

Do you agree with the need for this type of leave and the aim of the Bill? Is this acceptable for those in the workforce who do not have children?