The Power of A Mother's Touch

By
drodriguez
Sep 15, 2010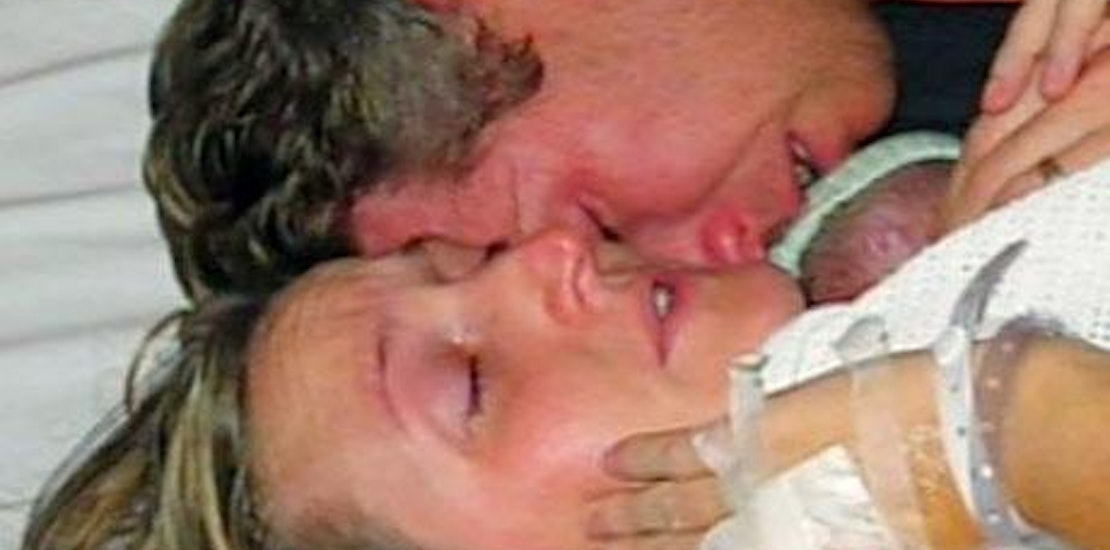 An amazing story of the power of a mother's love for her newborn is shocking members of the medical profession and warming the hearts of people around the globe. Kate Ogg, a mother from Australia, tells the story of the events that unfolded after her son, Jamie, was born weighing just 2 pounds at 27 weeks gestation and showing no signs of life.

After doctors tried for quite some time to bring Jamie Ogg back to life the hospital staff broke the heart breaking news that Jamie Ogg would not make it and the parents should say their final goodbyes. Kate Ogg held her son's lifeless body on her chest while she and her husband, David, tried to come to terms with the fact that their son had passed.

After Kate Ogg cuddled and spoke to her son for 2 hours she noticed something was different, he began to gasp. After putting a call in to doctors they assured her he was still dead and that this was just a reflex, part of the process of dying. As time passed Kate Ogg noticed her son was gasping more and more and began to actually open his eyes, and then something that can only be described in the Telegraph by Kate Ogg as a miracle, "Then he held out his hand and grabbed my finger." Doctors remain baffled as to how this could have happened.

Mr. Ogg believes his son is here today because of the loving skin-to-skin contact, known as "kangaroo care" in Australia, Kate was able to give him. David Ogg says, "Luckily, I've got a very strong, very smart wife. She instinctively did what she did." Jamie Ogg is now a healthy 5-month-old at home with his parents. Unfortunately, the type of life saving skin-to-skin contact he was able to receive is not always possible for mothers to have with their premature newborns who are confined to incubators after birth. Many people believe hospitals should take the healing benefits of a mother's touch into consideration when trying to save a baby's life.

What do you think of the story of this mom bringing her newborn back to life with a cuddle?

Do you think hospitals should considered this type of skin-to-skin care when treating premature newborns?