The Newborn Puppy Pics That Have Us All Oohing, Ahhing and Laughing

By
drodriguez
Aug 28, 2015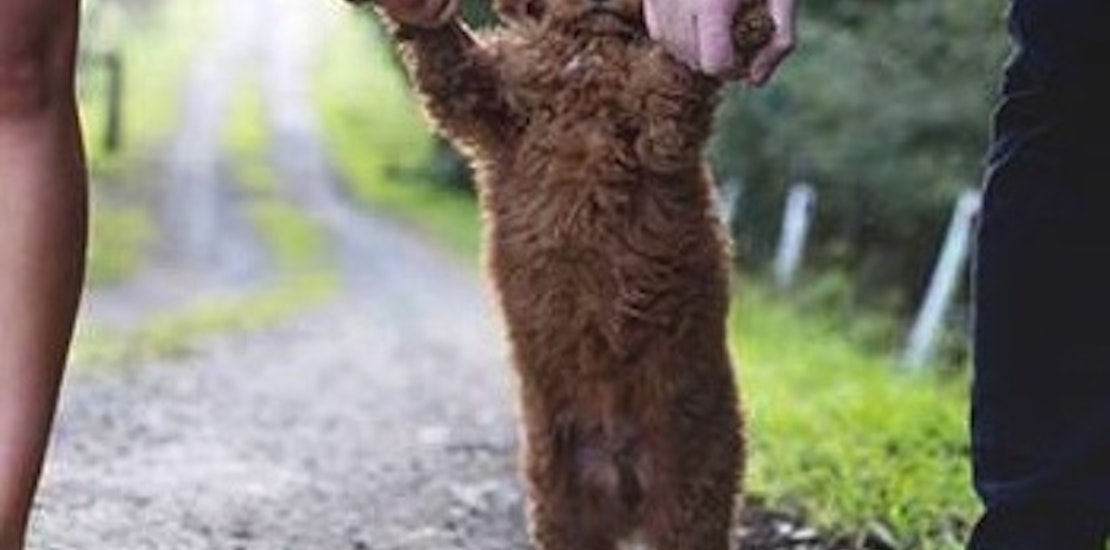 If you and your partner don't have kids then you are probably all too familiar with the, "when are you going to plan your family?" question. An Australian couple decided it was time to put an end to the baby questions while having a good laugh at the same time. Matt Kay and Abby Lee decided to stage a newborn photoshoot featuring their brand new furry baby, a puppy named Humphrey.
Today reports about the couple who, along with photographer and friend Elisha Collins, pulled out all the stops we normally see when new parents introduce their newborns via photo shoot. Images depict scenes like the sweet knowing looks between mom and dad while Lee cradles the brown furball in her arms, the couple holding the puppy by the paws while walking barefoot down a pebbly path, and puppy being pushed down a country path in an old fashioned stroller.
The couple and photographer friend were quick to point out that the photos were not created to poke fun of new parents. Collins explains, "Abby and I both work in the creative industry and have the craziest sense of humor, always coming up with funny and random ideas to have a laugh. I photograph all different types of shoots including newborns, so I knew what the normal baby shoots look like. We didn't ever intend to make fun of new parents sharing photos of their newborns. We just wanted to show a different kind of newborn."
What do you think of this puppy photo shoot?
Have you ever had professional photos taken to commemorate life events like a baby's arrival, engagement, etc.?