The New 'What Color Do You See?' Photo That's Reigniting 'The Dress' Debate

By
SheSpeaksTeam
Nov 22, 2016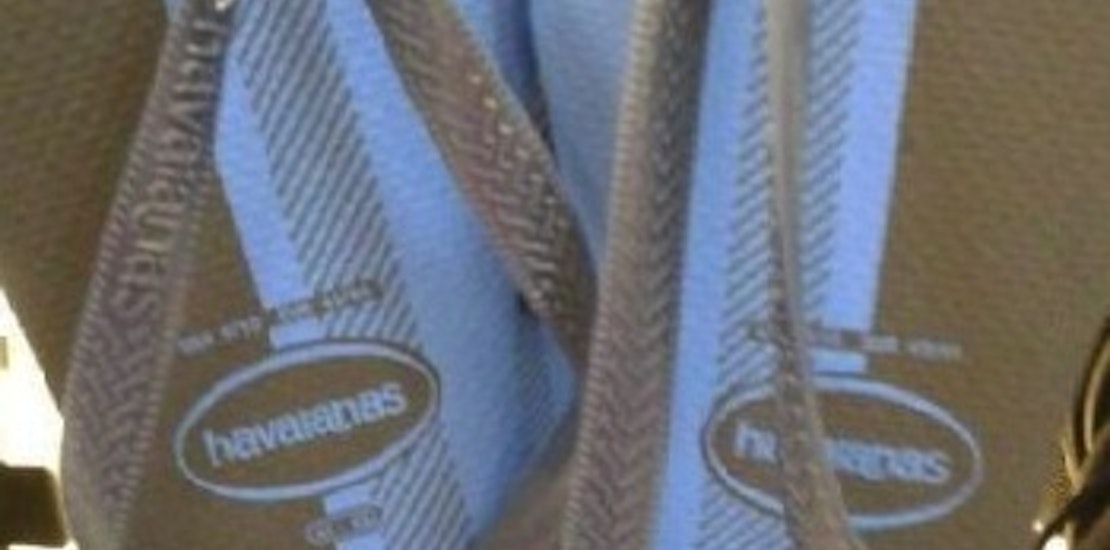 Please allow us to apologize in advance for the frustration this may cause, but... it's happening again. For those of us that still have "the dress" debate of 2015 forever emblazoned in our memories (is it "blue and black" or "white and gold"?), we bring you footwear.
An image of flip flops has been circulating and bringing viewers to ponder the same type of conundrum. To some, the shoes look gold and white, while others see other variations like black and blue, blue and gold and blue and brown.
Today reports about Twitter user Arthur Luppi's photo that is reigniting the color perception debate. Luppi says he was just innocently taking the photo to see if his mom liked the shoes, but when he realized how the colors changed when he viewed the photo he posted it to Twitter asking in Portugese, "What color do you see?" He admits to seeing more than one variation after looking at the picture multiple times.
You can imagine the firestorm that soon flared with users debating over which colors they saw in the photo. Eye surgeon Paul Dougherty explains how the flip flops and the dress have played tricks on our eyes. Dougherty says, "It's a perception issue. It's the way the brain processes information that comes in. Everyone's brain is different, so even though it's the same stimulus coming in, which it is, everyone processes the information differently." Just for the record, makers of the flip flops say the actual shoes are blue and dark blue.
Do you remember "the dress" debate of 2015?
What color do these flip flops look to you?