The Magic of Caramelized Onions

By
savvyjulie
Jun 15, 2011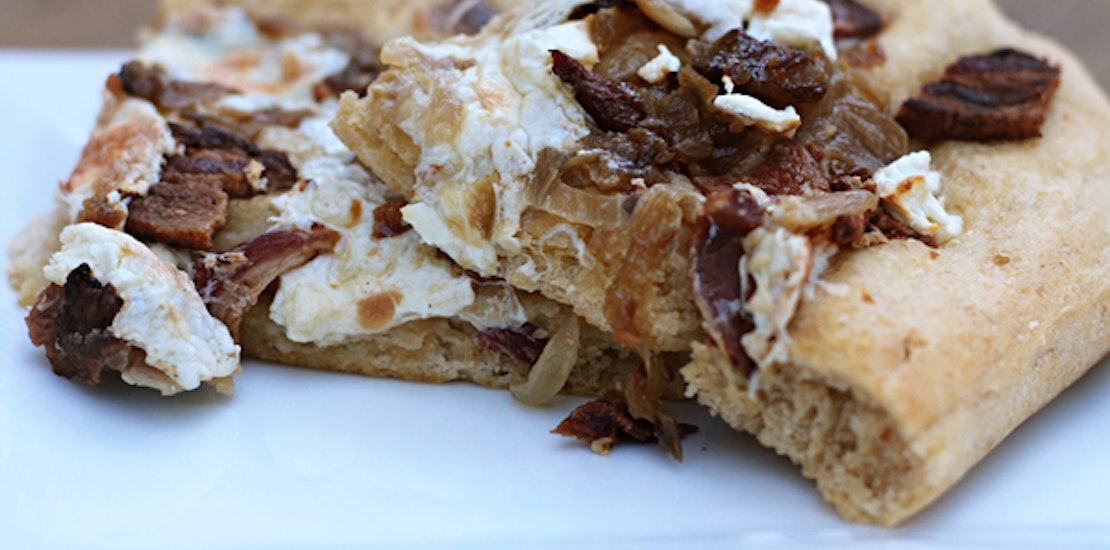 Caramelized > Raw
In my mind, caramelized onions will trump raw onions almost every time. Where raw onions are pungent and biting, caramelized onions are soft, sweet and rich. Though they take additional prep time, they are worth every minute. If you're typically short on time, make a large batch of caramelized onions and refrigerate or freeze until you need them. Caramelized onions can be stored in the refrigerator for four to five days, or frozen for weeks.
Onion Science
Cooking the onions 'low and slow' is the key to perfect caramelized onions that are cooked and soft throughout. As water slowly evaporates during cooking, the onions soften. Eventually, the natural sugars within the onion begin to break down. As the sugars break down, chemical reactions begin to occur, causing browning and the release of volatile compounds that provide the sweet aromas associated with caramelized onions.
How to Caramelize Onions
1. Slice or chop your onions into uniform pieces. This will ensure even cooking and browning.
Tip: Yellow or sweet varieties of onions caramelize the best.
2. In a Dutch oven, warm 1 to 3 tablespoons of extra virgin olive oil (depending on how many onions you are caramelizing) over low heat.
Tip: A Dutch oven or other covered pan works best, but a skillet will work in a pinch.

Tip: In my experience, I've found that cast iron pans work particularly well for caramelizing onions.
3. Add the onions to the pan and stir to coat with the oil, then cover the pan. Allow to cook undisturbed for about 10 minutes.
4. Add the salt, stir the onions and cook, stirring often to ensure the onions don't stick to the pan, for another 20-30 minutes.
Tip: Adding the salt helps pull the moisture and sugars out of the onions to help them caramelize.

Tip: You can add a pinch of sugar at this point to add in the caramelization, but this is optional.
5. When the onions are soft and brown (not yellow or golden), remove from the pan.
How to use them
Caramelized onions can be used in almost every savory dish, but here are some of my favorite uses:
As a pizza topping
On burgers
As part of a marinara or other pasta sauce
In meat or vegetable sandwiches
As a frittata mix-in
Turned into French onion soup
In salads
Mixed into mashed potatoes