The Little Black Jumpsuit That's Gone Viral Among Flight Attendants

By
SheSpeaksTeam
Feb 07, 2020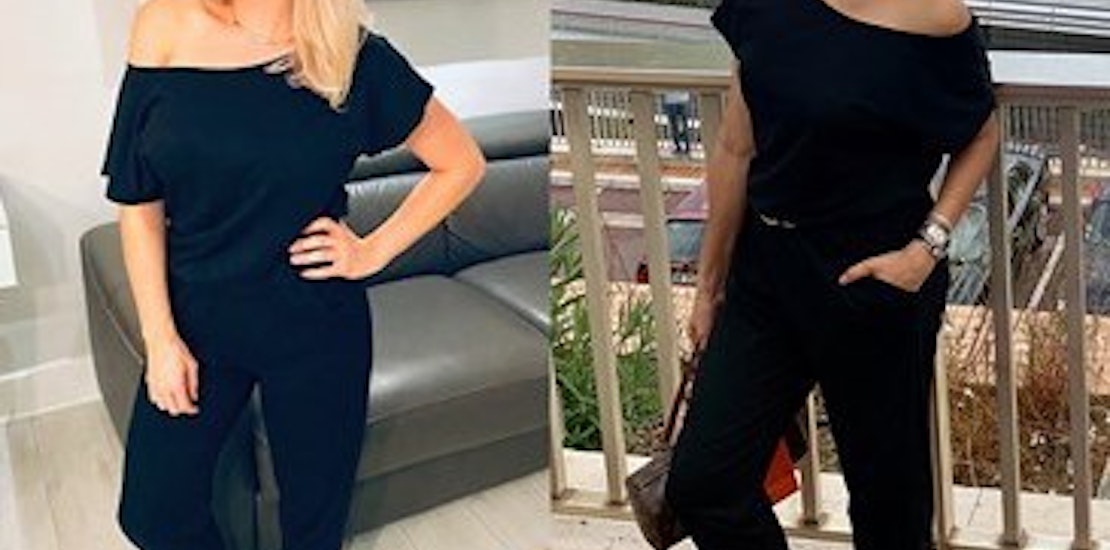 Today
Word travels fast when good style and deals are to be had. This has never been more true when hundreds of flight attendants went in for the same cute black jumpsuit offered on Amazon for only $24. But just how do trends like this get started?
Today reports about how a private Facebook group is responsible for making this versatile garment go viral among flight attendants who look for style, comfort and good deals. This isn't the first time we've heard about professional women sharing good deals and style in this way. Last year, a $20 dress became all the rage with newscasters across the country. The feminine dress was affordable, cute and professional enough to wear on air.
There are a number of reasons flight attendants are ordering the $24 jumpsuit in droves. For one, it is a one piece outfit easy to pack and can be dressed up or dressed down. And because flight attendants often have to be rerouted and may end up spending the night in an unexpected city, the jumpsuit is perfect because it works in many climates. Sixty-year-old flight attendant, Bonnie Bordges, always packs her jumpsuit before a flight. Bordges says, "You never know where you might end up," she said. "Reroutes are very common, so this is a 'go-to' piece for many of us."
And apparently, the wrinkle-resistant outfit is working for all different ages, shapes and sizes of flight attendants. It's also being dressed up with jackets, belts and scarves. Delta Air Lines employee Rachel Abukhdeir says, "It's most comfortable piece to travel in. I wore mine coming back from Paris yesterday with a Burberry scarf." And for those who shy away from jumpsuits because of a more complicated bathroom situation, 33 year old Rachel Abukhdei says she's had no troubles in that department. Abukhdei explains, "There's a button on the back, but the neckline is stretchy, so you can use the restroom without having to unbutton it."
Do you have any jumpsuits in your wardrobe?
What do you think of the jumpsuit that has gone viral among flight attendants?