The Holiday's Hottest Toy is Already Hard to Get Your Hands On

By
SheSpeaksTeam
Nov 14, 2017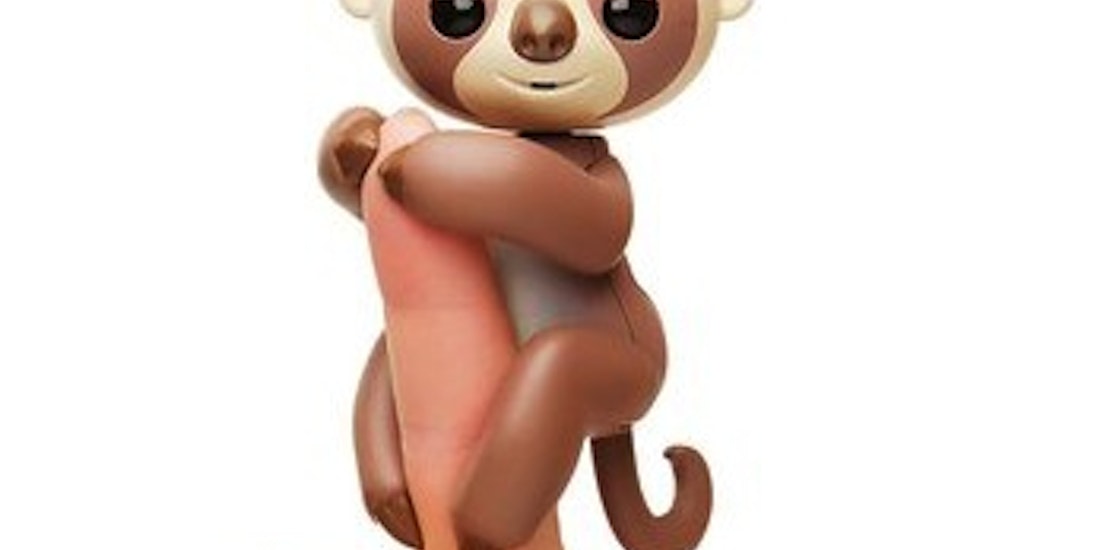 If you haven't yet heard of Fingerlings, the cute little baby animal toy that fits snuggly on your finger and responds to touch, motion and noise, then be prepared to find it on last minute holiday wish lists. But fulfilling those wishes will be harder than you think since the new toy, which comes as monkeys, a unicorn, or sloth are already missing from store shelves and marked up to three and four times their retail cost on websites like Ebay.
Today reports about the Fingerling craze and why popular toys often become so difficult to find just before the holiday season. The baby animal Fingerlings created by WowWee are especially popular because of the low price point at around $10 - $15, making them the perfect toy to buy for every child on your gift list. James Dion, president of retail consulting firm Dionco Inc, explains how this popular holiday toy trend has been around for a while. Dion says, "There's just about been one every year for the last 35 years. I think it started with the Cabbage Patch Kid dolls back in the early eighties and it's been happening every year since, whether it's the Furby or some other toy du jour."
And since stores place holiday orders months and months before the holiday season, they are just betting on which ones will be popular. So once the shelves are bare in the fall, there's no telling when a new shipment will come in. Dion explains, Every retailer has got their fingers crossed that the items they selected are the ones that will be chosen by the consumers. For every one of these items that make it, there are two or three hundred others that don't and are sitting in a warehouse somewhere." Coming up with the extra manpower to produce and ship more toys based on a consumer craze can be very difficult for companies to do on the spot.
WowWee is thrilled that their Fingerlings have become so popular among young fans of the cute little creatures. Sydney Wiseman, brand manager at WowWee, is determined that parents have the chance to fulfill every child's Fingerling wishlist. Wiseman says, "We want every fan to have their own Fingerlings friend as we head into the holidays, which is why we're working very closely with our retail partners to ensure stores across the U.S. are stocked."
Are Fingerlings on your child's wishlist?
What lengths have you gone to to find the hottest toys for the kids on your gift list?