By
drodriguez
Oct 20, 2008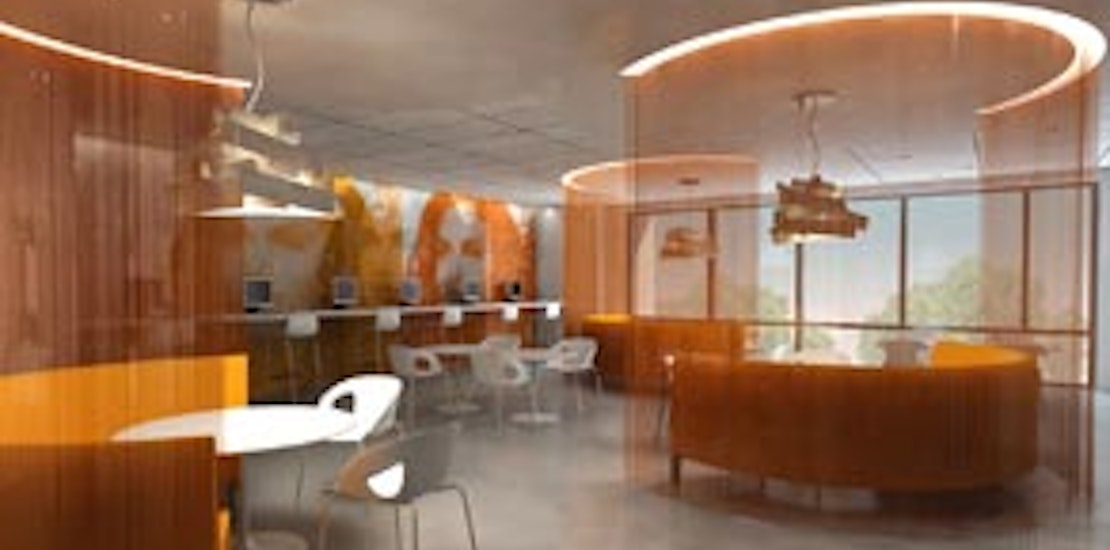 Ever thought you could burn calories while closing a deal at work? Or get to a meeting without even leaving your desk? The office of the future plans to change our working spaces dramatically. Designers of today focus on solving problems like obesity and cleaning up the environment.
A recent article from CNN discusses a Dutch designer, Michiel van der Kley, and his idea of the office of the future. Kley's design, Globus, is a pod that opens up into a mobile workstation and is described as looking more like a piece of art than a workstation. Imagine being able to move your office from one place to another whenever the need arose.
One office on the cutting edge of futuristic office design is the Robert L. Preger Intelligent Workplace. The Workplace was built by The Center for Building and Diagnostics (CBPD) in an effort to create a living-laboratory style workplace while they research office design. In order to conserve energy and reduce greenhouse gas emissions, the Intelligent Workplace uses solar thermal energy and recaptured heat from generators.
The Workplace has daylight sensors activated so that energy is not used at night when it is not needed. Workers at the Intelligent Workplace are also given a good deal of control over their own stations. They decide how cool or warm they want it and can alter the lighting as well.
The office of the future will not only be good for the environment, but will also be good for the worker's health. With obesity on the rise, designers scramble to find ways to help solve the problem in the work place. Dr. James Levine of the Mayo Clinic came up with the idea of employees actually burning calories while working.
Dr. Levine's treadmill desk allows you to walk off that heavy lunch while you work. Offices around the country have already had a chance to use the desk as a trial. And it looks as though more offices will be implementing the treadmill desks into their work places.
What do you think of the design ideas for a more futuristic office?
Would you like to see some of these designs in your own work place?