The Fashion Truck Trend: Coming to a Corner Near You

By
SheSpeaksTeam
Mar 12, 2013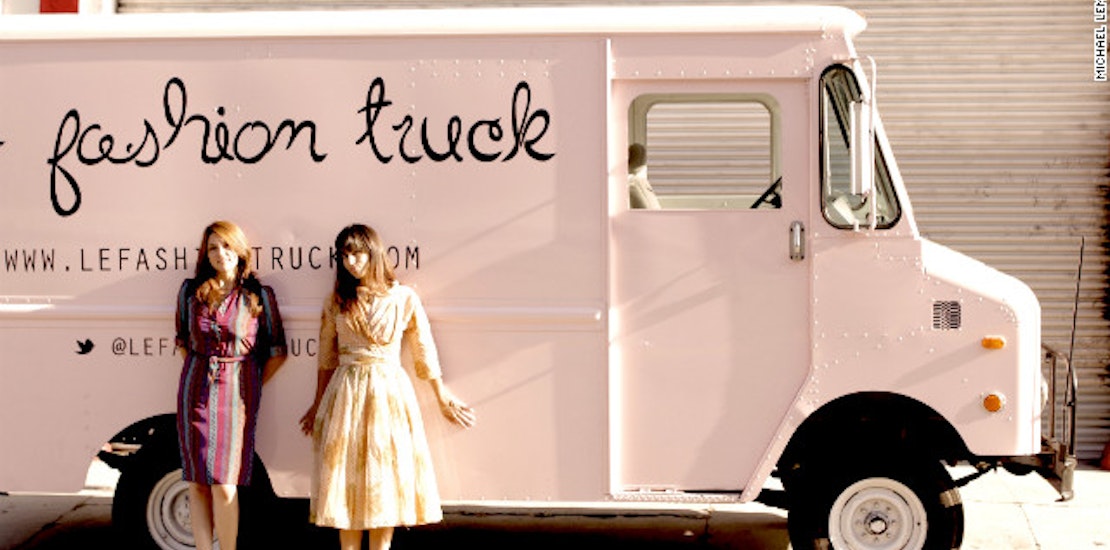 Many of us have grown accustomed to grabbing that quick lunch, coffee, or even dessert from food trucks that often line streets awaiting their customers. But there's one mobile business that's peddling something very different from hotdogs and ice cream cones.
Nashville fashion designer Kyah Hillis and Abigail Franklin have gone into the fashion truck business, offering their mobile retail to those looking for style rather than lunch. Franklin is quoted in a recent CNN report explaining, "We can bring our products to you instead of waiting for you to come to us."
The innovativeness and low startup cost (about $25,000 to get things up and running) was what initially attracted the women to open what they call "The Trunk". Hillis designer dresses, jewelry, men's hats and grooming products is what the women have chosen to focus on and offer inside their truck.
Franklin and Hillis use Twitter and their website to communicate with potential shoppers and let them know where in Nashville "The Trunk" will be parked that day. The fashion truck can often be found outside concert venues, restaurant parking lots and music festivals, basically wherever the women feel there will be interested customers.
The mobile boutique trend is something that more and more entrepreneurs and designers are embracing. Jeanine Romo, who owns a mobile retail store called Le Fashion Truck, admits that there are positives and negatives to this type of business. Romo explains, "It's just a new way of doing business. It's creative, it's interesting, it's the now." And later adds, "There's still no business plan template for this kind of business, so it's all happening on a case-by-case basis. The rules are still being written and figured out and the owners of mobile boutiques are at the forefront of the action."
What do you think of the new fashion truck trend?
Would you be interested in seeing one of these types of trucks pop up in your neighborhood?