The Fashion Trend Disney Enthusiasts Can't Get Enough Of

By
SheSpeaksTeam
Dec 04, 2018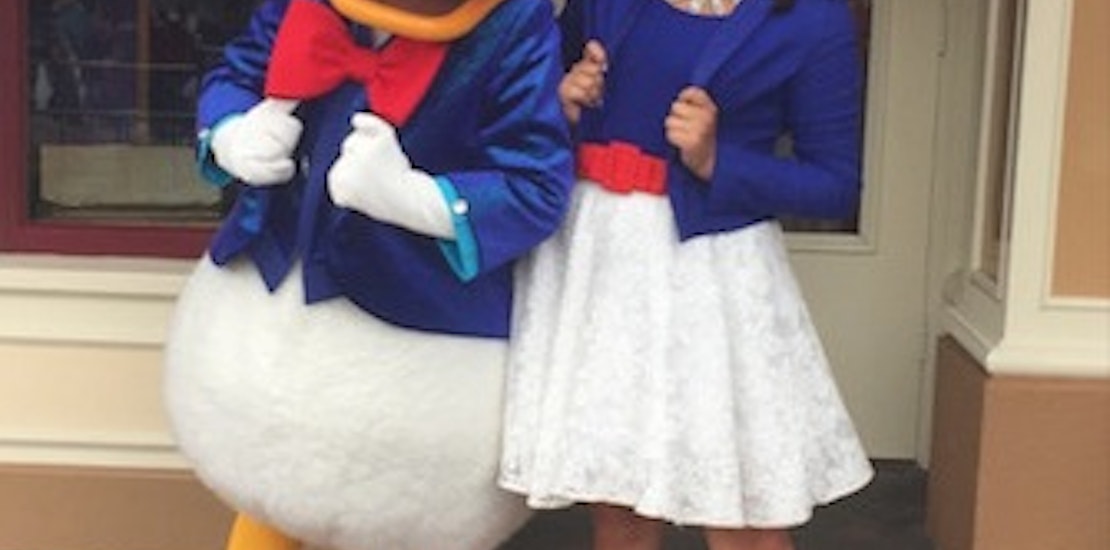 We all know at least one grown-up (maybe you're one of them) who can't get enough Disney. The idea that all things Disney is just for kids is simply not the case and can be proven if you spend the day in any of the Disney theme parks or cruise ships filled with newly weds on their dream honeymoon or the thousands of couples sans children. This is precisely why a thing called DisneyBounding is now a major trend among the Disney-obsessed.
Today reports about the new style trend among Disney fans that incorporates the essence of Disney characters into casual every day outfits. Since Disney does not allow adults to dress in costume at their theme parks, DisneyBounding has become a popular way for many to show their love for the characters in a very subtle way. For instance, a Donald Duck DisneyBound outfit as put together by Canadian blogger of TheDisneyBound Leslie Kay, consists of a pair of white shorts, a blue cardigan and hat and a pair of yellow sling-back kitten heals.
Kay began the DisneyBound trend when she was literally headed to Disney World and began sharing some outfits she put together as a nod to some of her favorite characters. She explains how the trend took off, "I started creating these outfits for Disney characters based off what they might wear when they are going to school or the mall. The first one I posted was Rapunzel ... my blog followers jumped from a couple hundred to tens of thousands in the first month and the rest is history."
Disney enthusiast, Jill Kaplan, incorporates Disney-inspired fashion ideas on her Instagram account and recently DisneyBounded as Minnie Mouse in a polka dot blouse and white pants. She explains why the trend is so exciting for Disney fans. She says, "DisneyBounding helps adults who love Disney bring that magic home," said Kaplan. "It's also sort of like a secret club — Disney fans can tell who you are bounding as, but no one outside of the Disney community will really notice."
Check out these amazing DisneyBound outfits from our SheSpeaks bloggers: Suburban Wife City Life in a DIY Disney Teacup Dress here and Redhead Baby Mama dressed as a Dapper Day Orange Bird here.
What do you think of the DisneyBounding trend?
Does this seem like a style trend you might try?
Photo Credit: Smosh.com