The Dirty on Online Breast Milk Exchanges

By
SheSpeaksTeam
Nov 10, 2013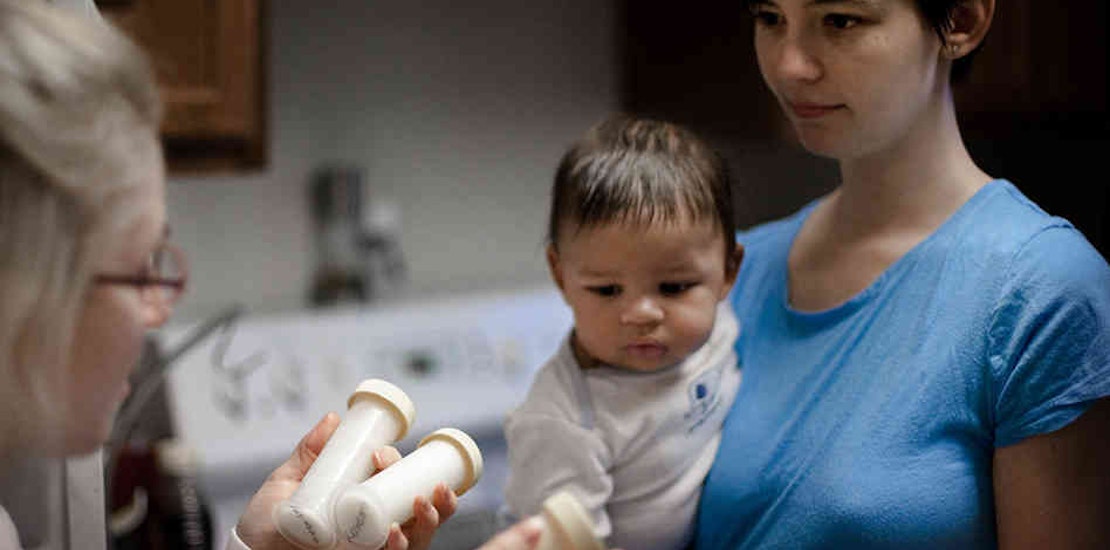 Many moms with sick babies, adoptive parents, and new moms having trouble producing milk have been relieved to find online breast milk exchange groups where lactating women offer up some of their surplus supply. But now new research is shedding some light on alarming findings that much of the exchanged milk may be contaminated.
Business Week reports about the study published in the journal Pediatrics that tested over one hundred samples of breast milk from a popular milk exchange website called Only the Breast. Evidence of salmonella contamination was found in a few of the samples while some of the others showed signs of containing fecal matter. Lead author of the study and researcher from Nationwide Children's Hospital in Columbus, Ohio, Sarah Keim explains how this can happen when moms fail to wash their hands properly while handling breast milk.
News of the study's findings has prompted administrators of the breast milk organization to release a statement explaining how they plan to change policies to ensure exchanged milk is clean. Organization officials call for a better screening process and to put a stop to informal "mother to mother" milk sharing. The statement reads, "Donors will be fully screened, tested and instructed on safe handling methods."
But if you're still feeling unsure about using breast milk from online exchange groups, try and hospital or breast milk bank. At least there you can be sure the breast milk is pasteurized and donors are screened. Keim warns about internet sites, "you have very few ways to know for sure what you are getting is really breast milk and that it's safe to feed your baby."
What do you think of the latest findings that much of the breast milk exchanged online may be contaminated?
Would you trust an online breast milk exchange for your baby?