The Changing Faces Of Our 'Sex and the City' Gals

By
drodriguez
Jul 27, 2011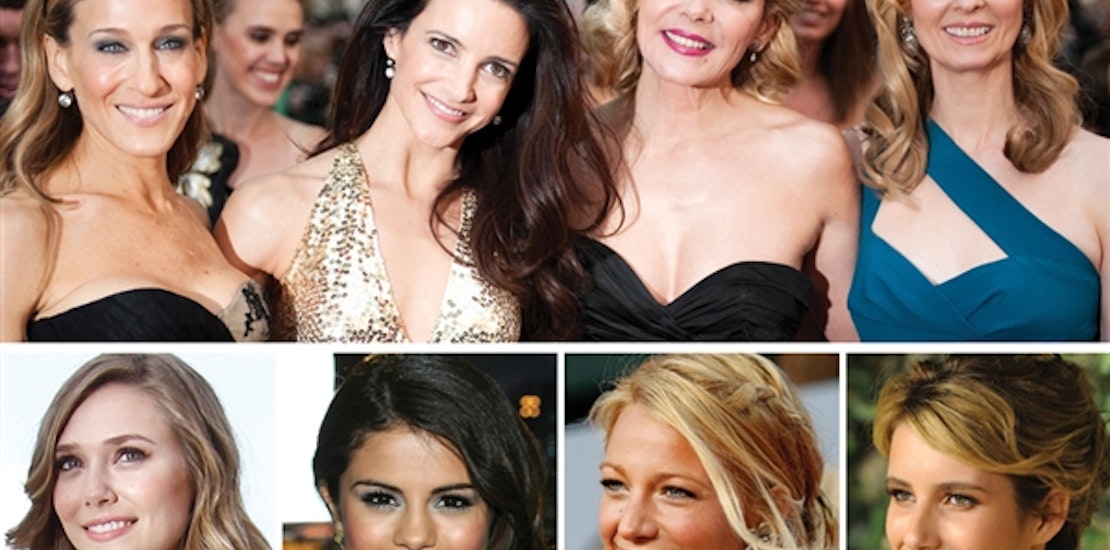 Just when you thought you'd seen the last Sex and the City movie, rumors are swirling today about talk of a Sex and the City prequal based on Candace Bushnell's prequal novels, "The Carrie Diaries" and "Summer in the City."
The Daily Mail reports that the SATC 3 prequal would star an entirely new and younger cast with Hollywood's new it-girl Blake Lively being looked at to play Samantha. Some other stars being considered to fill the SATC grown-up shoes are Selena Gomez as Charlotte, Elizabeth Olsen as Carrie, and Emma Roberts as Miranda.
It is not yet known whether fans of the original show and movies will take to the idea of a new cast and prequal, but some of the original SATC cast have already expressed their distaste on the topic.
Sarah Jessica Parker spoke with the Los Angeles Times earlier this year about her disapproval of a recasted SATC prequal. Parker said, "I don't think we can pretend to go back... It's creating two histories. It's like, 'Oh I didn't know that about Carrie Bradshaw'".
Kristen Davis also voiced her concern over a possible prequal in an E! interview she did in February. Davis said, "Not so into the prequel movie. Because we're us and we've discussed our history in the show already so for all of our fervent fans who listen to what we say, why would we rewrite that?"
Tell us what you think of the Sex and the City movies and show!
Would you go see a Sex and the City prequal movie with new stars like Blake Lively and Selena Gomez?