The Brainy Bunch Shares Their Homeschool Success Story

By
SheSpeaksTeam
Jun 06, 2014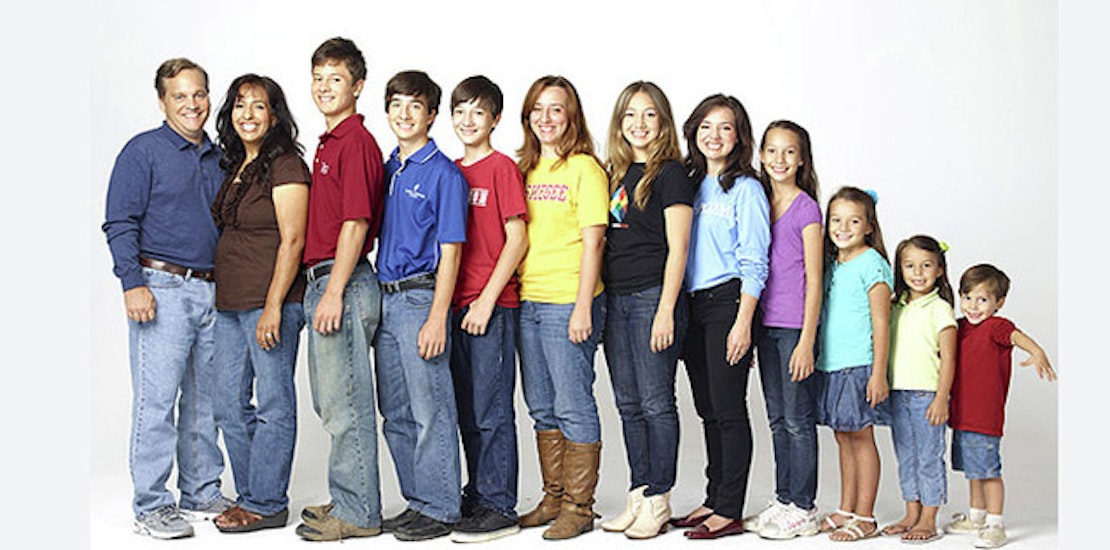 If you've ever been curious about what it might be like to homeschool your kids then you might want to check out parents Mona Lisa and Kip Harding's new book, The Brainy Bunch, where they share advice and tips for both homeschoolers and non-homeschooling parents. And why are these parents the authority on homeschooling you might ask? After having 7 of their 10 kids in college by the age of 12, the Hardings seem to be doing something right.
The Harding clan recently made an appearance on the Today show to promote their book and were very vocal about how their kids were never pushed into college early and were all just following their passion. As teachers, the parents honed in on areas their children excelled in and allowed them to explore more deeply the subjects they showed most interest in during their schooling.
Serennah Harding, now 23 and one of the youngest doctors in the nation, graduated from college when she was just 17 and is now doing her residency in Maryland. She explains how her family looks at academics and work more like something they really want to do rather than a chore. She says, "I think you've heard the saying, 'if you find something you love to do you'll never work a day in your life.' I think of that a lot. There's challenges, but good ones."
And the list of achievements within the Harding family goes on. Heath Harding, age 17, holds a Masters in computer science and 15 year old Keith just received his Bachelors in music. Rosannah, age 24, got her Bachelors when she was 18 and is now a registered architect in New York City while the oldest Harding, Hannah age 26, is a working engineer with a Masters degree.
But if you think this family's success is just a product of above average children, the parents want you to know that they are just as typical a family as any. Mona Lisa is quoted on Salt Lake City news source KSL explaining, "I personally would like to tell the moms that if moms read, they can teach their child to read. Then their kids have the ability to teach themselves. I basically teach them to love reading and the basics of math, and from there, they can have a lot of their own answers... The model at home is more a tutoring model."
What do you think of the Harding family's success with homeschooling their ten children?
Would you ever consider homeschooling an option for your kids?