The Best Planners for Your 2022 Goals

By
SheSpeaksTeam
Jan 07, 2022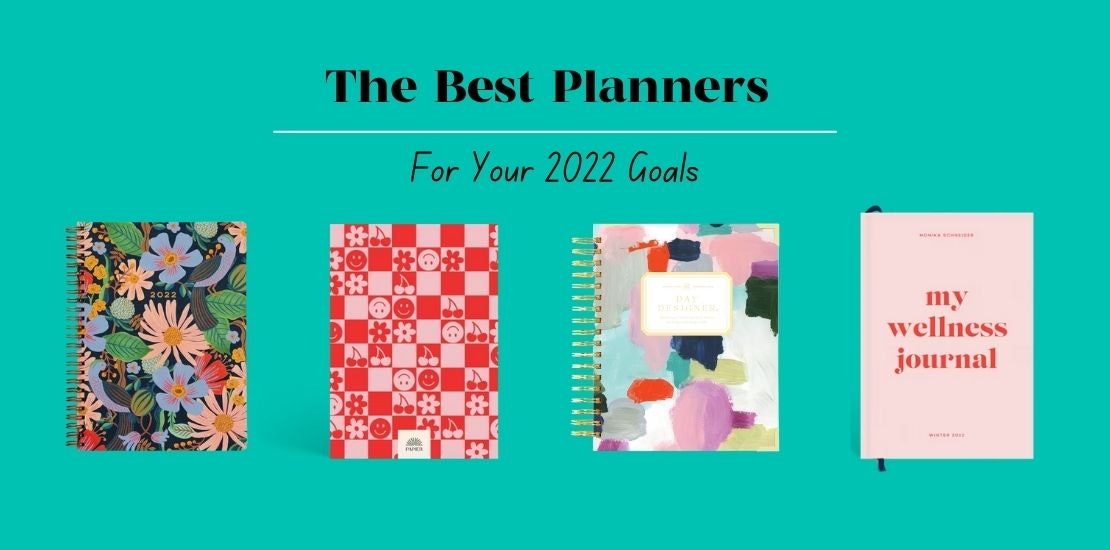 A new year means it's time for a new planner. We have compiled some of our favorites based on your top desires in a planner. We all have different goals for the new year, which is why we have pulled planners that all have different strengths to fit your needs. Let us know which one is your favorite in the comments below!

Best Planner for the Task-Oriented


If you like to use a daily planner at work, this one is for you. This planner is ideal for list makers. It has sections for to-do lists and weekly prioritization. It is also super customizable with stickers plus more fun add ons!
The Happy Planner comes in many patterns and costs about $35. They also have all kinds of fun stickers and extras on their site.
Best Plan
ner for Daily To-Do's & Notes
First up is the
Rifle Paper Co. Planner
. This planner comes in a few adorable designs and is approximately $26. We love how this planner is laid out, with plenty of space to add everything to your list.
If you are someone who loves to write down all their to-do's or notes, this planner is for you! In addition, this planner also has monthly views, a place to write down important celebrations, and pockets for storage.
Best Planner for Setting Monthly Goals
The second planner on our list is this adorable hardback Papier
Checkmate Planner
priced around $26. This planner is perfect for you if you enjoy writing out your monthly goals, wish lists, and important dates. There is also plenty of space to write in daily tasks.
The cool thing about Papier is that you can choose from all kinds of pretty patterns, sizes, and types of planners.
Best Planner for The Detail Oriented
This planner might have it all. The
Day Designer
is super cute and has many helpful features to help you be the most organized version of yourself. This planner comes in many different styles and costs approximately $59.
While this is the most expensive planner on our list, it has a spot for daily to-do's, gratitude prompts, top 3 to-do prompts, notes, and more. The planner also has folders for storage and inspirational quotes throughout.
Best Planner for Your Self Care & Wellness Goals
This one is for the journaling people. If you enjoy writing down your daily thoughts, goals, and habits, then this one is for you. You can record how you slept, your activity levels, what you ate, your tasks for the day, and what you're grateful for.
This journal is a great way to check-in with yourself and maybe do better the next day. The
Joy Wellness Journal
comes in a couple of colors and costs a little over $32.
Best Plann
er for Your Budgeting Goals
Last but not least, we have the Erin Condren A5 Budgeting Planner. This planner is super helpful if you are a visual person. As much as we all might dislike it, budgeting can help you save for the things you want to do most this year. This planner walks you through how to budget for your 2022 goals.
It has prompts and spaces to write down your goals while helping you budget out your money. This planner is currently sold-out on the brand's website, but you can buy it on Amazon
here.


Do you use a planner? If so, what do you use it for - journal, tasks, calendar, budget? Which of our picks is your favorite?