The Adventures of Our Traveling Phone + #SentWithRepublicWireless Review

By
SheSpeaksTeam
Aug 25, 2017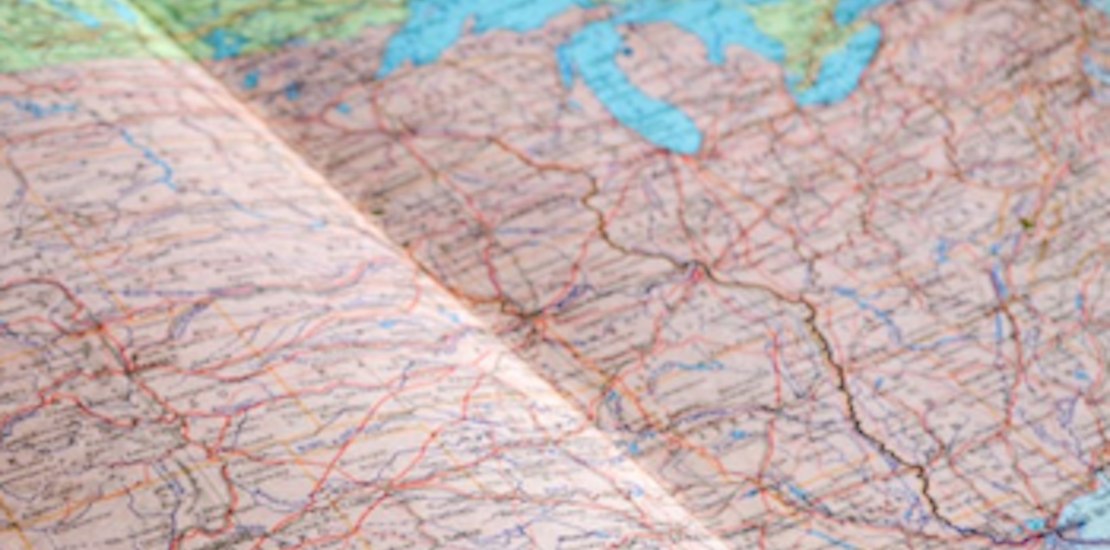 When we're on the move, staying connected is important to us. We were lucky enough to stay connected with the Republic Wireless smartphone service all over the country this summer, from the east coast to the west coast, and a couple of pit stops along the way (shout out to Atlanta and Fayetteville)!

If you, or someone in your family, is in the market for a new phone and/or smartphone service on a budget, you are in luck. We definitely like to save wherever, and whenever, we can and Republic Wireless offers just that.
Their affordable smartphone service works on top Android phones, so you can stay in touch affordably with anyone, anywhere! Republic offers Android phones for all budget levels. You'll want to check out the website to see what phone and/or plan works for you.
As a SheSpeaks reader, you'll automatically receive a coupon for $20 off service or a device applied to your cart when you click here!
Click here to Tweet:
EXCLUSIVE coupon! Use code SHESPEAKS2017 for $20 off @republicwirelss. #SentWithRepublicWireless #Ad Click the link: bit.ly/2tghfU6

Republic is a smarter smartphone service, and they pioneered the idea of "WiFi first". We were newbies to the whole idea of WiFi first before we tried out the service for ourselves.

WHAT IS "WIFI FIRST" YOU MAY ASK?
OK, this is not too technical so stick with us here. Republic's smartphones deliver high quality and savings to you by using the less expensive WiFi network whenever possible, and then seamlessly connecting to the nationwide cellular network whenever necessary (ie - when WiFi is unavailable). This results in tens of millions in savings for their customers yearly. Well, that's music to our ears!
WHAT IT WILL COST YOU

Starting at $15, all Republic plans include unlimited talk and text whether on WiFi or cellular. Did you get that??? We repeat, all Republic plans include unlimited talk and text...We think that's HUGE! To sweeten the pot, data plans start at just $20/month. No contracts, no hidden fees. Again, our ears (and wallets) are hearing sweet music!
HOW IT WORKED FOR US
Scroll down to check out some of our favorite snaps and tidbits from our summer of the traveling phone! We used the Samsung Galaxy 7s Edge, and we have to say we especially love the screen clarity and the awesome camera.
Stop #1: New York City - Having reliable phone service in NYC is so important because there are always exciting things happening. That's why we loved how the Republic Wireless phone would switch from LTE to Wifi on its own. We especially loved being able to use it on the subway to play music and watch YouTube videos. We used the phone around Times Square and Bryant Park and were able to share our experience and stay connected with friends across the country!

Bryant Park, New York City.
Taking a little desk-break at Bryant Park in New York City.
Stop #3: Georgia - Our Republic Wireless phone traveled from the New York office to metro Atlanta, just in-time for some back-to-school shopping and shenanigans. (Yes, the kids go back early in those parts, they started on July 31 this year!) The tween pictured below was DELIGHTED to try out a real phone, and Snap from basically every aisle of Target about what she "needed" for school (polka-dot backpack, unicorn t-shirt, and sparkly locker shelf, just to name a few must-haves). The day before the kids go back to school, neighbors are invited over for a slip-and-slide in the front yard, and we had a blast shooting slo-mo videos to send to her friends.

Slipping back into the school year!
Stop #3: Arkansas
Our Republic Wireless Samsung Galaxy S7 Edge was in our briefcase as we jetted over to Northwest Arkansas for some client meetings and a fun outing to the Crystal Bridges museum. From home to highway to airport to rental car queue to hotel and everywhere in between, we stayed connected. The outdoor Chihuly exhibit was stunning, and the photos below did it justice! (We also sent these out on Instagram and Snap). We also saw (and captured) amazing artwork indoors, such as the original Rosie the Riveter!

The Crystal Bridges Museum, Arkansas.

The Crystal Bridges Museum, Arkansas.
Stop #4: California - The next stop was Los Angeles in warm and sunny southern California, although we did go on a weekend adventure to San Francisco too. The city by the bay lived up to its rep, gloomy and cold! Nonetheless, it was breathtaking. Especially stunning was our drive crossing over the Golden Gate Bridge to get to a wedding in wine country. We Snapchatted our drive from one end to the other and the service worked like dream, no pesky service interruptions. Once back in LA, we headed to the Hollywood Bowl to watch a living legend of jazz, Herbie Hancock, play with his band. What a magnificent venue in a lovely setting in the hills. Even from far back and in the dark, we took the photo below and it came out crisp and true to color.

Packing for a wedding in Sonoma County. Just north of San Francisco. Should have brought a jacket!!!

Enjoying jazz music at The Hollywood Bowl, Los Angeles, California.
THERE'S MORE! THE 'REPUBLIC ANYWHERE' APP HAS LAUNCHED
The Republic Anywhere app launched this summer! The app allows you to sync your Republic number with ANY device (laptops, phones & tablets) so you can stay connected to your texts even when you're away from your phone. It's 100% FREE for all Republic Wireless members. We love this little perk for when life gets a little hectic!
Basically, Republic Anywhere app helps you de-stress those moments when you don't have your phone. Since the app works like another phone, you can stay in touch when your actual phone is lost, out of battery, or misplaced. Hey, it happens to the best of us!
THE BUZZ
Republic has been recognized for offering the best basic plan by MONEY Magazine AND a top pre-paid carrier choice by Consumer Reports AND for excellence in user satisfaction by PC Magazine.
Find out more about Republic Wireless and see what options work for you. For a limited time, you can get $20 off a smartphone and service with our EXCLUSIVE promo code! Just click here and the coupon will automatically be added to your cart while you browse around. Click here for all the coupon details.
We hope you liked hearing about our summer with Republic Wireless! Would you consider using their smartphone service?
Ciao for now,
- The SheSpeaks Team