The Advantages of Online Shopping

By
SheSpeaksTeam
Apr 03, 2013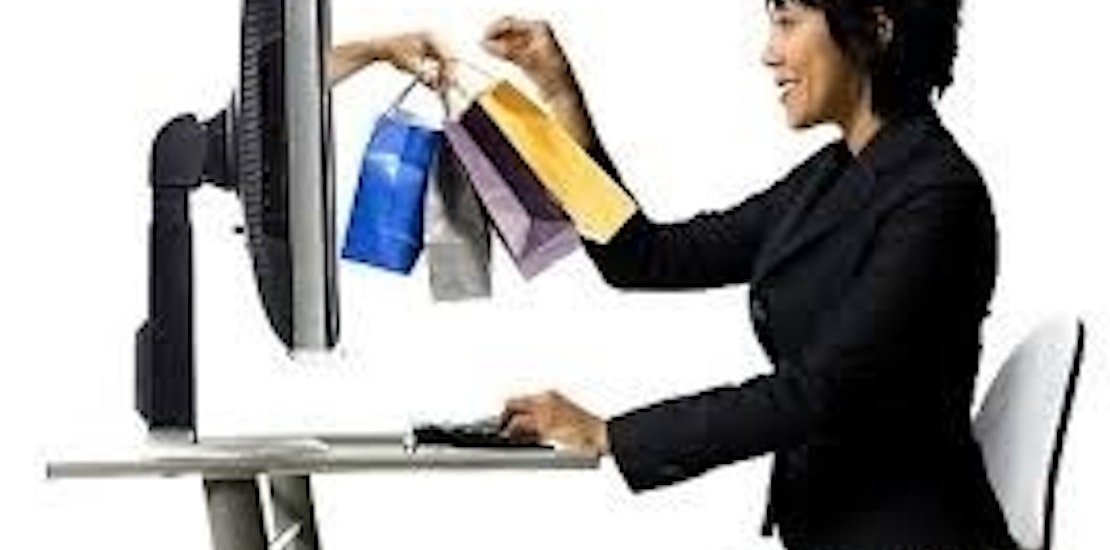 Is "the Girlfriend Gene" a thing of the past? Is mall-culture gone forever? Will browsing an aisle of laundry detergents soon be a memory? Every now and then something comes along to revolutionize the way people shop – and with online purchases now accounting for 8% of all retail sales and the increased security that online payment systems provide - the advantages and convenience of online shopping have changed the habits of consumers forever.
Driving this growth is the proliferating use of smartphones and tablets because they increase the amount of time that we are able to shop. Why buy online?
- Saves time and fuel
- Easy to compare brand prices if you have the item/model number
- You can shop 24/7 without standing in lines
- It's easy to send gifts
- Technical product specs are often listed
- Customer Reviews can provide candid information
- Online coupons and codes
These are significant benefits which can outweigh concerns about shipping fees, re-stocking fees, delivery wait-times, the inability to pay with cash and being unable to try on clothing. Online shopping is also making it easier for entrepreneurs with new ideas to get ramped-up - because lower rent, staffing, and inventory costs require fewer rounds of seed money. All of this increases the categories, breadth, and depth of goods for sale online.
So is there a downside to online shopping? Is this just channel-change, or is there something more afoot?
Just like in the brick and mortar world, you should always check the seller's return policy. And it's a good idea to keep in mind that Brand Matters, especially if you are purchasing from a new company selling its own private label goods, because in the online world a merchant who may not even know what a two piece collar is – can be presented as an accomplished shirtmaker! But an item from a known Brand instills high confidence because it will be the same quality whether it is purchased online or offline.
Another aspect of online shopping is its exuberance. But are the lengths some e-tailers go to in stuffing your inbox (the gamification, the meme votes, the galleries of cute pet pics, etc.) in order to secure you as their new customer - really much different than what has come before?
Harry Selfridge, author of The Romance Of Commerce, whose story of founding the iconic London department store is currently being chronicled in the new Masterpiece/PBS miniseries, Mr. Selfridge - is a seminal figure in the history of modern merchandising and was like the Steve Jobs of his time. He is reported to have come up with the slogans "Only xxx Shopping Days Until Christmas" and "The Customer Is Always Right." More than a hundred years ago, he knew about "the Girlfriend Gene" (and set-up his selling floors to maximize its effect) and his vision was transformative (= 'disruptive') because in Edwardian times, goods for sale were not on display. They were kept hidden off the selling floor. A shopper would describe the item that was needed, and then a salesclerk pulled it out of a back drawer or stockroom. He changed all that.
$PullQuote$
And talk about using unique tactics to attract new customers – he even had the first plane to cross the English Channel put on display in the center of his main floor! And although he paid keen attention to the sales attendant process that is so important in the shopping experience, such as avant-garde window displays, a knowledgeable sales staff, price-breaks and press relations – he knew that the only thing which could sustain his business was the excellence of his products. Therefore he paid a dozen of the world's most seasoned buyers for a year in advance as they secured merchandise of extraordinary caliber. One can only imagine what his website would be like if he was still in business today!
Online shopping does pretty much the same thing that Harry Selfridge did - because it puts irresistible merchandise right in front of consumers. An online retailer of shoes isn't really so much of a tech company that sells fashion.. . as it is a fashion company that sells through a tech channel. And in the end, it doesn't matter if a shopper physically hand-picks or electronically clicks in order to make a purchase. It only matters that the product was great and the experience was, as Mr. Selfridge would say, thrilling!
What is the best online purchase you've ever made? Are you already purchasing your household's 'staples' online?
Happy Shopping to all our SheSpeaks Members!