Thanksgiving Meal Ideas and a $250 Philips #AirfryerGiveaway

by
SheSpeaksTeam
is this the date @ED : BlogVO [categoryId=70164, blogId=144512, blogTitle=Thanksgiving Meal Ideas and a $250 Philips #AirfryerGiveaway, publishingDate=November 18, 2015 12:00 AM, maxResponses=null, noOfComments=null, fileId=24775, blogClosingDate=null, blogCommentClosed=null, blogCategoryId=70164, queryId=0, blogCategoryIdIndex=0, sharedCategoriesList=null, blogStatusId=34, commentsClosedFlag=false, categoryIdForLog=0, blogModuleCategoryId=0, blogFileVo=null, latestCommentsList=null, verticalCatSeoURL=null, currentDate=12/07/2023, blogLink=null, authorName=SheSpeaksTeam, authorLognId=SheSpeaksTeam, authorAcctId=67580, vosTypeid=3, searchTestId=0, searchStatusId=0, searchAuthorType=0, authorBlogNumber=0, surveyData1=null, surveyData1Desc=null, surveyData2=null, surveyData2Desc=null, pullQuoteMemberId=null, filePath=null, fileName=null, vosType=0, subhead=null, offerSubhead=null, description=null, creationTime=null, authorFname=SheSpeaks, verticalCategoryId=null, sectionId=0, imageFileVO=FilesVO [fileId=24775, filePath=null, fileName=null, fileLength=0, fileWidth=0, createdBy=0, createByUser=null, creationTime=null, lastModifiedBy=0, lastModifiedByUser=null, lastModifiedTime=null, mimeType=null, fileRef=null, fileSize=0, extension=null, title=null, body=null, completeFilePath=/pages/img/redesign/blogs/airfryer_11182015085204.jpg, height=350, width=350, maxHeight=480, maxWidth=360, displayWidth=350, displayHeight=350, fileStatusId=0, searchKeyword=null, searchFlag=false, queryId=0, isExists=true], seoURL=Thanksgiving-Dishes-With-Cultural-Flare-What-Does-Your-Family-Bring-To-the-Table, seoTitle=null, pullQuotesList=null, pullQuote=null, pullQuoteId=0, searchFlag=false, authorByLine=null, authorDesc=null, authorLink=null, authorFileVO=FilesVO [fileId=42371, filePath=null, fileName=null, fileLength=0, fileWidth=0, createdBy=0, createByUser=null, creationTime=null, lastModifiedBy=0, lastModifiedByUser=null, lastModifiedTime=null, mimeType=null, fileRef=null, fileSize=0, extension=null, title=null, body=null, completeFilePath=/pages/img/membersnaps/SheSpeaks_Logo_Symbol_Only_10182021080530.jpg, height=1777, width=1777, maxHeight=50, maxWidth=50, displayWidth=50, displayHeight=50, fileStatusId=0, searchKeyword=null, searchFlag=false, queryId=0, isExists=true], authorFileId=42371, authorType=0, storyImgFileVO=null, storyImgFileId=0, videoHtml=, authorImageFileId=0, authorImageFileVO=null, previousCategoryId=null, previousBlogStatusId=0, fromBlogDetails=0, blogCategoryName=Food, blogCategoryUrl=null, blogCategoryDesc=null, defaultImage=false, tags=null, optionIds=null, tagOptionId=null, tagId=null, tag=null, tagID=0, tagDetails=null, tagIds=null, testId=0, extBlogURL=null, extBlogStatus=0, bloggerSince=null, extBlogLimit=0, authorTestsList=[], blogURL=, blogName=, bloggerProfileId=0, sliderBlog=false, eventonHome=false, vosonHome=false, partyAndGiveawayDate=12/01/2015, imageCredit=null, pullQuoteMemId=null, offerSubHead=null, subHead=null, displayOrder=0,includeInGoogleSearch=false]
Nov 18, 2015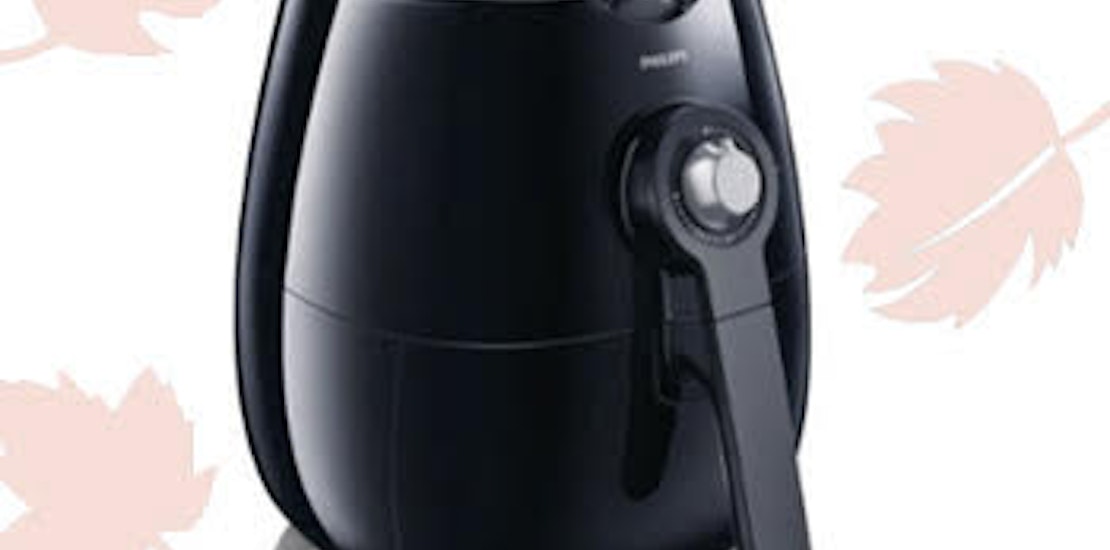 When it comes to a traditional Thanksgiving feast, most families sink their teeth into turkey. But in a country as culturally diverse as ours, it's not surprising that every family has a different spin on the holiday, serving up a number of delicious dishes. From lasagna to a piping hot bowl of black bean soup, many of us turn to tried and true family recipes when whipping up a Thanksgiving feast.
Mashable reports about some of their staff's favorite family dishes and how our vibrant mix of cultures eat different foods for Thanksgiving that go way beyond your everyday turkey and stuffing. Read on and find out how to enter to win a $250 Philips Airfryer this Thanksgiving!
One Eastern European favorite replaces the standard bowl of Thanksgiving mashed potatoes with a tasty recipe for crispy fried latkes. These can be served with some apple sauce to add a little sweet to the savory.
If you want to bring an Asian flare to your macaroni and cheese casserole, adding some Korean kimchi to the dish will give it some bite. And when the leftover turkey is taking up too much space in the fridge, chop it up and throw it into turkey fried rice for a delicious post-Thanksgiving day dish.
Stuffing is always a great dish to alter since you can throw so many different spices and ingredients in that go awesome with a turkey. A Middle Eastern style stuffing recipe called Persian basmati rice stuffing is made with pomegranate paste, goat cheese and turkey stock. The savory sweet mix can also be made vegetarian if you substitute vegetable broth for turkey stock.
And can there really be an Italian Thanksgiving without something saucy and cheesy? A vegetarian manicotti can substitute a lot of side dishes that go great with your turkey. A well-stocked antipasto platter is sure to satisfy any guest's pre-dinner snack needs.
Pies are delicious, pies are great! But so are cookies. A traditional Argentian cookie known as alfajores. Soft and buttery goodness, the cookies are filled with dulce-de-leche that is sure to melt in your mouth.
A mix of this, a mix of that is really what Thanksgiving is all about. Add in a good time with friends and family and every feast is complete!
Enter to win a Philips Airfryer with Rapid Air Technology, valued at $249.99! The Philips Airfryer uses hot air in rapid circulation to fry all kinds of foods. It has a timer with automatic shut-off, a pull-out basket and cleans up in the dishwasher.
To enter for a chance to win, please share your family favorite Thanksgiving dishes that will make it to the table this year in the comments below.
For a bonus entry, click here to Tweet: I just entered the @SheSpeaksUp Philips #AirfryerGiveaway - check it out: http://bit.ly/1MNjaT6!
*One lucky commenter or Tweeter will be chosen at random to receive a Philips Airfryer. Giveaway is open now through 12/1 to U.S. residents at least 18 years of age. Winner will be chosen at random by 12/4 and will be notified by email.
Congrats to winner elladams!