Thanksgiving Day Feast on the Cheap

By
drodriguez
Nov 19, 2008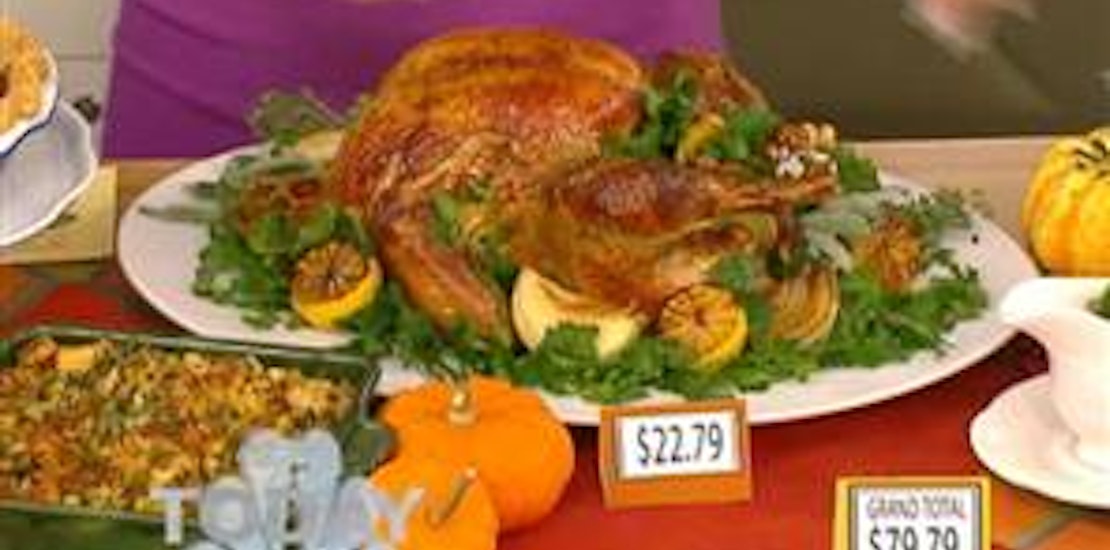 The idea of cooking a Thanksgiving dinner for a veritable army of family members is bound to be causing some worry during these tough economic times. What if you just can't afford it this year? Planning a potluck dinner where all of the guests bring an assigned dish, henceforth splitting the grocery bill is a great way to save this year.

But what if you have relatives coming from out of town or your own brood at home is big enough to send you into the red? A recent article from Epicurious.com offers some great tips on how to save on your Thanksgiving dinner this year. If you can follow these tips, you can make a meal for 8 people for well under $100.

One helpful tip is to purchase produce that is in season. Veggies like asparagus and artichokes will be off limits, since they are out of season and likely to be overpriced. Also, buying a bunch of fresh herbs rather than dried and jarred herbs can save you a good deal.

When it comes to the bird, it is best to go with supermarket brand turkey. You can still find a free-range or organic turkey and it will cost loads less than a more prestigious brand.

Another tip offered from Epicurious is to feel free to bend the rules when you are following a recipe. If your recipe calls for three different kinds of herbs, don't be afraid to just choose one. Substituting water for canned stock in a soup works, as well as using flour and water to thicken gravy rather than making turkey stock.

No matter how much you spend this year on your Thanksgiving dinner, we all know what really matters is the togetherness we'll share with friends and family. The most memorable moments on holidays usually have little to do with the food on the table but rather the people sitting at it.

For a complete list of Epicurious's money saving tips or to check out the menu for the under $100 Thanksgiving meal you can visit: http://www.epicurious.com/articlesguides/holidays/thanksgiving/budgetmenu

What do you think of the tips listed above to help you save on your Thanksgiving meal this year?

Do you have anything special you will be doing this Thanksgiving as a way to cut down on costs?