Tennessee Woman is Gifted With a Car When Co-Workers Learned of Her Tedious Commute

By
SheSpeaksTeam
Nov 03, 2017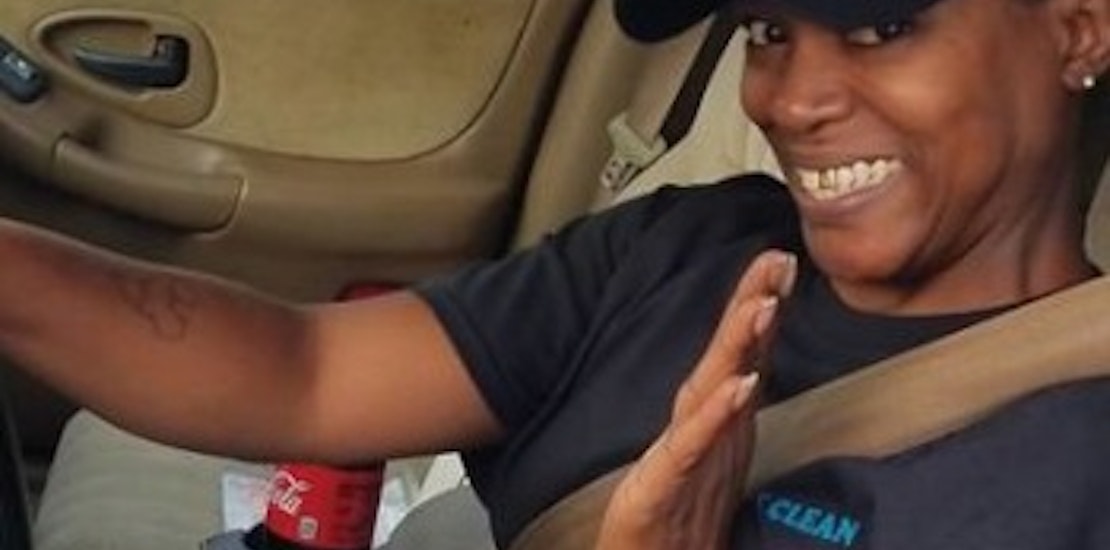 Memphis, Tennessee resident Linda Walton never complained to other co-workers about her tedious 2 hour bus commute every day along with a mile plus walk back and forth to the bus stop. She was just happy to get to work at a cleaning company with people who are more like family than co-workers. So, Walton had the shock of her life when fellow employees surprised her with the gift of a car - making her commute to work so much easier.
CBS News reports about the good deed employees of the Memphis cleaning company, Pristine Clean, got together to do for Walton and how it has truly changed her life. Her co-workers were not even aware that Walton had to wake up at 5 a.m each morning to make the long walk to the bus stop where she would travel for hours on each day for work. They only became aware after a team leader at the cleaning company offered her a ride home one day and realized how much easier and quicker Walton's commute would be if she had a car.
A group of 6 employees got together and pooled their money to buy Walton a quality used car. Walton hasn't had an easy time in recent years, but luckily her co-workers' act of kindness will allow her to sleep a little easier (and maybe a little longer in the mornings).
On top of purchasing Walton a car, the group also thought about getting her started on some of the extra expenses. They bought her a $100 gas card, the first month of insurance, new tires and an oil change. Walton was in tears after receiving the gift saying, "It's a cute little thing. It's mine!" While crying and hugging co-workers she said, "I was totally surprised. Totally surprised. It's like night and day. It's like night and day. You would never understand. It's a hard, long commute."
What do you think of this story?
Do you think this car will be a life-changer for Linda Walton?
*Photo courtesy of Krissy Tammaro's Facebook*