Teen Girl Booted From Prom For Wearing a Tuxedo Rather Than a Dress

By
SheSpeaksTeam
May 16, 2016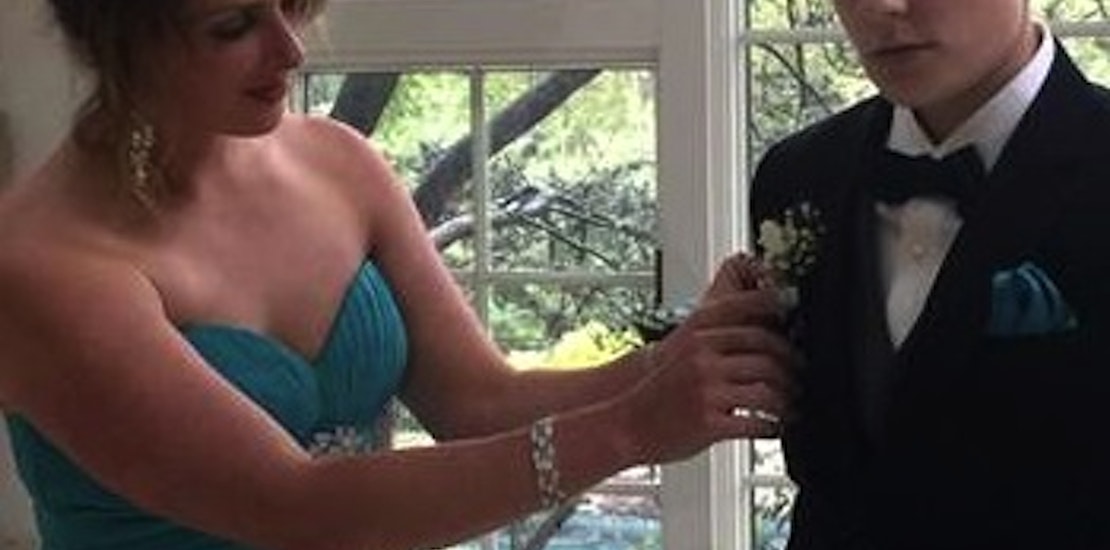 As many teens across the country get ready for their senior proms, one Pennsylvania high schooler is dealing with rejection after being thrown out of her prom for wearing a tuxedo rather than a formal dress. Aniya Wolf has never preferred to wear skirts or dresses and always opts for clothing she is more comfortable wearing like pants. The 17 year old attends a Catholic high school and has been allowed to wear pants to school each day, but when it came to prom the school put their foot down and demanded that she wear a dress.
Today reports abot Wolf's ordeal at her senior prom and how she is dealing with the school's decision to ban her from the dance. Aniya was excited to attend her school prom with her date and best friend Kristi Cannon. And just as most teens do, Aniya spent some time getting ready with her mom in the days leading up to prom - shopping for a formal black men's suit and getting a haircut.
But just hours before her prom began, her mom received a phone call from the assistant principal saying she heard Aniya would be wearing a suit to prom and that she would not be allowed to attend unless she is wearing a dress. She was then emailed a version of the dress code that didn't seem clear whether her daughter could wear the formal suit she picked out. But since Aniya and her date were so looking forward to attending the prom together, she decided to still try to go and see what happens.
Upon entering the lobby of the hotel where the prom was being held, Aniya was met with cheers and compliments from friends and parents, so she was surprised when the school's principal pulled her out of the ticket line and told her to leave. Rather than causing a scene, Wolf said okay and went home but she is devastated by the way she was treated. Aniya explains, "It is an attack on my sexual orientation. It's saying, 'We don't want you in our prom. You're a freak of nature.' I feel very hurt by that. I think God accepts me for me."
Both Aniya and her mother Carolyn feel that the school needs to apologize for the way they treated the teen, but it seems school officials have no intention of changing their ways. Carolyn recently met with the principal to discuss the situation and was told, "Aniya has a woman's body so she should be in a dress." Carolyn responded to the principal explaining, "I can't put a dress on her any more than I could put a dress on any of my sons." Even though Aniya is yet to hear an apology from her principal, she has had support from her friends and the community. Classmates have offered to wear pants to school to send a statement of solidarity and a nearby high school invited Aniya and her date to their prom.
What do you think of this school's prom dress code?
Do you think girls should be allowed to wear formal suits rather than dresses to prom?