Teen Chef Debuts in Beverly Hills Restaurant

By
SheSpeaksTeam
Feb 04, 2013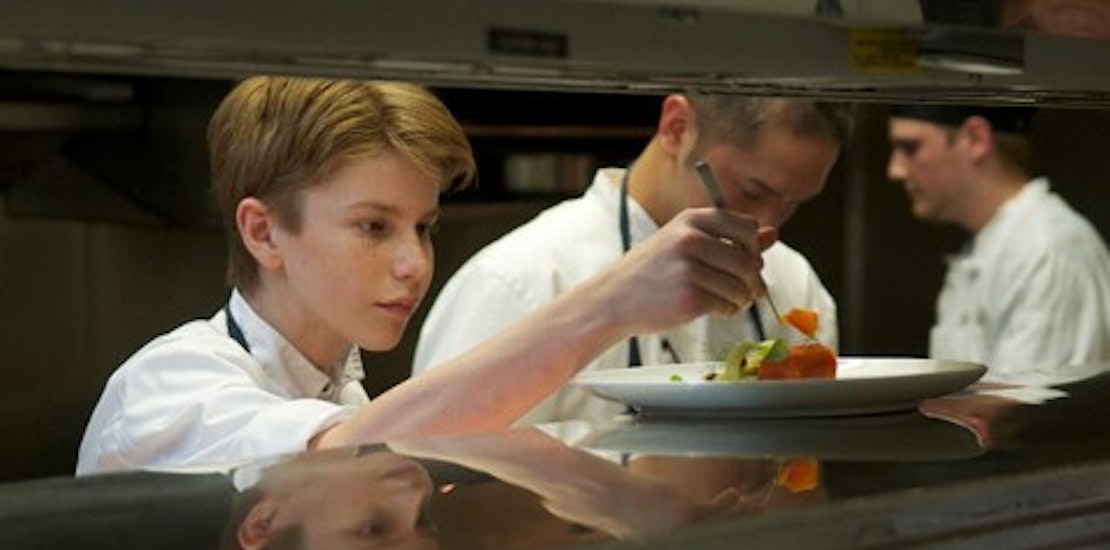 Teen Flynn McGarry has a lot more on his plate than most kids his age. The 14-year-old chef spends his free time creating unique 18-course gourmet meals that he hosts at his home and has now debuted at Beverly Hills restaurant BierBeisl. ABC News reports about how the teen chef got his start and has since blossomed as a great cook in just a short amount of time.
According to McGarry his interest in cooking all started because he wasn't too pleased with the meals his mom prepared on a daily basis. After watching the Food Network one evening he got the idea that he could make something really great and take over the cooking duties from his mom. He explains what he did to prepare himself to learn how to cook, "And so I went to the bookstore and I looked for the thickest, biggest cookbook. And I found 'The French Laundry' by Thomas Keller. And things were very hard to make and took six-plus hours to cook. So I decided to try something simpler, like salmon and potatoes and it went from there."
It took about a year of honing his skills, but soon McGarry says he was able to cook just about anything out of the cookbook. He then went on to create his own dishes like sunchoke confit with a smoked sunchoke puree, with yogurt and dehydrated grapefruit, topped with sunflower seeds as an appetizer that he will serve at BierBeisl.
After spending some time testing out his creations on family members he then started his own pop-up monthly supper club party charging $150 a head for an 18-course meal served to 14 people. McGarry says he does not profit from the supper club parties he hosts at his home because of how expensive the gourmet recipe items are, but he sees the dinner parties as a way to have fun doing what he loves.
McGarry's mother, who helped her son fashion his own test kitchen in his bedroom when he was too small to reach the regular stove, explains how she had little choice but to allow her son to pursue cooking. She says, "He is progressing so fast and it is super overwhelming, but it is also exciting," she said. "You are always proud of your children's accomplishments. He showed such passion for this that it was an obvious choice to allow him to do what he loves to do."
What do you think of teen chef Flynn McGarry's successes so far?
Do you think it is important to allow our kids to pursue their passions even if it means turning their bedroom into a kitchen?