Teacher Takes Flack After Students Complain She's Breastfeeding in the Classroom

By
SheSpeaksTeam
Nov 29, 2014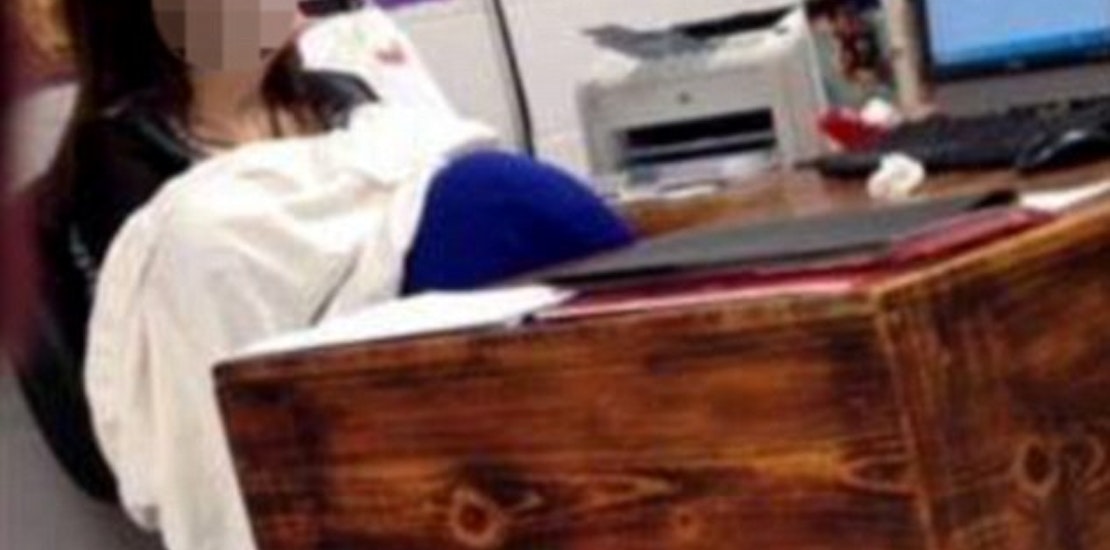 In what has turned out to be a very controversial move, one Arkansas teacher has become accustomed to taking care of her new baby and breastfeeding while conducting her class. Some students of the unnamed teacher find her actions to be both unprofessional and distracting while other pupils in the class say they don't have a problem with it and don't know what the big deal is.
The New York Daily News reports about the teacher's actions and how a student at Poyen High School has since taken a photo of her breastfeeding the infant under a blanket and posted it to Facebook. Cell phone video footage of the class has also been taken by students with the sound of a baby crying in the background as evidence that the situation is a distraction from learning.
One student who gives the name "Sally" sounds off about the baby's presence and breastfeeding in the classroom complaining, "It's a distraction, especially since we have a bunch of teenage boys in there." Other students have a much different take on the situation, saying they barely notice there is even an infant present. Student Tyler Rhodes says, "The baby just lays back there and plays with its toys. Every now and then it may cry, but she goes back there and takes care of it."
The school itself is very small with only 250 students in attendance. The principal has spoken up saying that the school has a policy that teachers can bring their children to work but only if it is an emergency.
What do you think of this teacher's decision to care for her infant in the classroom?
Do you think students are right to protest her actions?