Talking To Our Kids About the School Shooting

By
SheSpeaksTeam
Dec 17, 2012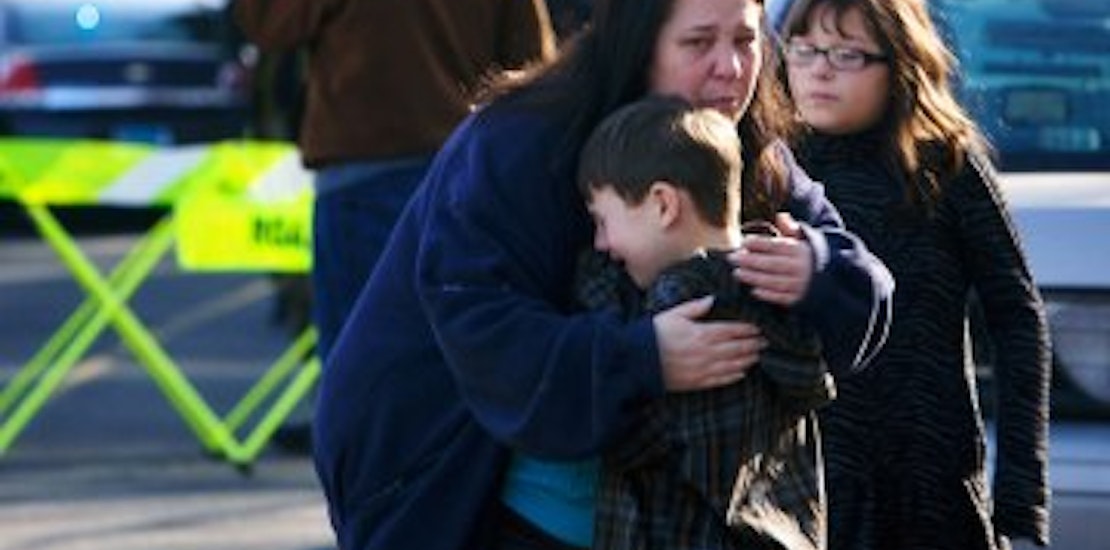 As our kids make their way back to school today, many of us are still grappling with how to talk to them about Friday's horrific school shooting in Newtown, Connecticut. We all want our children to feel they are in a safe place while at school, and worry this news will be too much for them to handle. If you were able to shield your young children from the news reports this weekend ,you may wonder if they will hear about it in school today and what questions they may have.
Time offers some advice from child psychologists and other experts on if and when you should talk to your kids about the school shooting. Some experts feel that if the child is very young you should not bring up the subject unless they seem frightened or bring it up themselves. Others feel the topic should be brought up by the parent to some degree in order to quell any fear in case the small child accidentally hears the news elsewhere.
It's important that parents answer any questions that their children may have, but be careful not to provide too much information. Always keep your child's age and ability to understand in mind. Keep the conversation honest, simple and don't over explain.
Kenneth Dodge, director of the Center for Child and Family Policy at Duke University, explains that it is a normal reaction if your child feels stressed or anxious about the news. Dodge advises, "You can say to your kids, Just because this happened at one school doesn't mean it's going to happen at your school. I'm really comfortable and confident about your school."
Dodge also encourages parents to empower their kids by allowing them to brainstorm ways to help or be useful in this time of tragedy. One idea is to have them write letters of support to the students at Sandy Hook Elementary (912 Dickinson Dr., Sandy Hook, CT 06482).
Have you been able to speak with your child about the school shooting in Connecticut?