A Conversation with Tabitha Blue: How She Does It

by
SheSpeaksTeam
is this the date @ED : BlogVO [categoryId=70165, blogId=145756, blogTitle=A Conversation with Tabitha Blue: How She Does It , publishingDate=July 20, 2020 12:00 AM, maxResponses=null, noOfComments=null, fileId=38521, blogClosingDate=null, blogCommentClosed=null, blogCategoryId=70165, queryId=0, blogCategoryIdIndex=0, sharedCategoriesList=null, blogStatusId=34, commentsClosedFlag=false, categoryIdForLog=0, blogModuleCategoryId=0, blogFileVo=null, latestCommentsList=null, verticalCatSeoURL=null, currentDate=10/23/2021, blogLink=null, authorName=SheSpeaksTeam, authorLognId=SheSpeaksTeam, authorAcctId=67580, vosTypeid=3, searchTestId=0, searchStatusId=0, searchAuthorType=0, authorBlogNumber=0, surveyData1=null, surveyData1Desc=null, surveyData2=null, surveyData2Desc=null, pullQuoteMemberId=null, filePath=null, fileName=null, vosType=0, subhead=null, offerSubhead=null, description=null, creationTime=null, authorFname=SheSpeaks, verticalCategoryId=null, sectionId=0, imageFileVO=FilesVO [fileId=38521, filePath=null, fileName=null, fileLength=0, fileWidth=0, createdBy=0, createByUser=null, creationTime=null, lastModifiedBy=0, lastModifiedByUser=null, lastModifiedTime=null, mimeType=null, fileRef=null, fileSize=0, extension=null, title=null, body=null, completeFilePath=/pages/img/redesign/blogs/Screen Shot 2020-07-13 at 1.00.06 PM_07152020135558.png, height=385, width=685, maxHeight=480, maxWidth=360, displayWidth=360, displayHeight=202, fileStatusId=0, searchKeyword=null, searchFlag=false, queryId=0, isExists=true], seoURL=Tabitha-Blue-on-SheSpeaks-How-She-Does-It, seoTitle=null, pullQuotesList=null, pullQuote=null, pullQuoteId=0, searchFlag=false, authorByLine=SheSpeaksTeam, authorDesc=Powered by women who love to share what's HOT in reviews, deals & recipes., authorLink=null, authorFileVO=FilesVO [fileId=42371, filePath=null, fileName=null, fileLength=0, fileWidth=0, createdBy=0, createByUser=null, creationTime=null, lastModifiedBy=0, lastModifiedByUser=null, lastModifiedTime=null, mimeType=null, fileRef=null, fileSize=0, extension=null, title=null, body=null, completeFilePath=/pages/img/membersnaps/SheSpeaks_Logo_Symbol_Only_10182021080530.jpg, height=1777, width=1777, maxHeight=50, maxWidth=50, displayWidth=50, displayHeight=50, fileStatusId=0, searchKeyword=null, searchFlag=false, queryId=0, isExists=true], authorFileId=42371, authorType=0, storyImgFileVO=null, storyImgFileId=0, videoHtml=, authorImageFileId=0, authorImageFileVO=null, previousCategoryId=null, previousBlogStatusId=0, fromBlogDetails=0, blogCategoryName=Living, blogCategoryUrl=null, blogCategoryDesc=null, defaultImage=false, tags=null, optionIds=null, tagOptionId=null, tagId=null, tag=null, tagID=0, tagDetails=null, tagIds=null, testId=0, extBlogURL=null, extBlogStatus=0, bloggerSince=null, extBlogLimit=0, authorTestsList=[], blogURL=, blogName=, bloggerProfileId=0, sliderBlog=false, eventonHome=false, vosonHome=false, partyAndGiveawayDate=08/16/2020, imageCredit=Tabitha Blue | Fresh Mommy Blog, pullQuoteMemId=null, offerSubHead=null, subHead=null, displayOrder=0]
Jul 20, 2020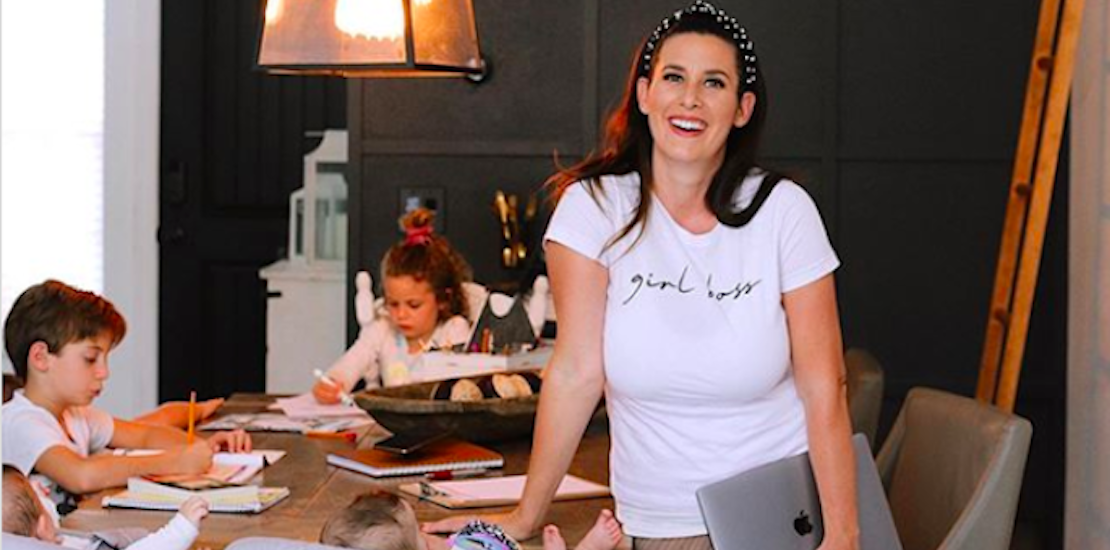 We are excited to have kicked off our new series of conversations, SheSpeaks: How She Does It! The series consists of Facebook Live sessions and a podcast on the creative ways women navigate success, balance life, and accomplish their goals.
Our first Facebook Live featured Tabitha Blue. She's the founder of Fresh Mommy Blog & The Fresh Edit Magazine, an author, a certified life coach, as well as an ambassador for O, The Oprah Magazine. She is passionate about empowering busy women to live their best lives!

During the Facebook Live, we spoke with Tabitha about multiple topics that are relevant and important in all of our lives. For example, we discussed motivation, setting goals and finding confidence. We also explored her definition of success - which, for her, is being able to show up and be there for the things that matter. What does success look like to you?
You can check out the complete conversation here and enter to win a copy of Tabitha's new book, First-Time Mom's Pregnancy Activity Book below.
Looking for something specific?

Fear & Aspiring to New Goals: 10:00
Motivation : 13:20
Vision Boards: 15:15
Success: 22:10


Tabitha's experience as a mother motivated her to create a light-hearted and fun book for first-time moms to keep them inspired, relaxed, and informed! Her book The First-Time Mom's Pregnancy Activity Book was published in June.
Want to read Tabitha's new book? You can find it on Amazon or enter below to win a copy.

To enter, share your own definition of success and what success looks like to you!

Tabitha Blue Feature Post & Book Giveaway *One lucky entrant will be chosen at random to receive Tabitha Blue's First-Time Mom's Pregnancy Activity Book. Giveaway (Approximate Value $13.49) is open through August 16 2020 to U.S. residents at least 18 years of age. Entrants must be a member of SheSpeaks. If you are not a member, Click here to join. Winner will be notified by email.

Update: Thanks to all who entered! Congrats to our winner, SheSpeaks member Wendy83.