TV's Negative Effects, Even When Our Kids Aren't Watching

By
SheSpeaksTeam
Oct 08, 2012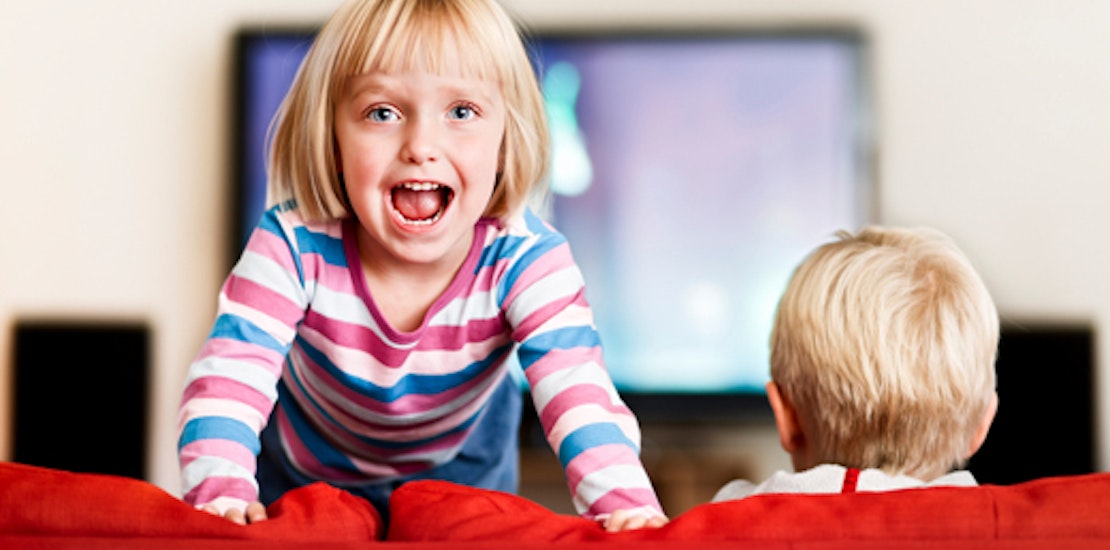 We've all learned the negative effects of letting our kids watch too much TV or even allowing young children to watch shows meant for older kids, but a new study is suggesting we turn the TV off more even if your child isn't watching. According to the study, background TV noise is a big part of many households running between 2 and 6 hours a day on average. Even if a child isn't actively watching the news or gameshow mom has on, just having it on can lead to kids having reduced cognitive abilities, less of an attention span, and less quality interaction with parents.
CBS News reports about the University of North Carolina at Wilmington study which warns parents about the negative effects of too much ambient TV noise. Many parents of very young children, like babies who can't talk yet, use the TV as a break from the silence. The study's co-author Dr. Jessica Taylor Piotrowski explains why parents may feel it is ok to have the TV on while caring for young babies. Piotrowski says, "In some ways, parents might just sort of feel like the TV isn't for the kids. They think young kids don't understand it. They're playing, and I'm watching something." But it has long been know that the American Academy of Pediatrics recommends no television for children under age two.
The study also reveals that the amount of background TV changes depending on factors like income, ethnicity, and whether the child is living in a single parent household. For example, children in low-income families were subjected to roughly 6 hours of background TV while families living above the poverty level had the TV on for about half that time. Single parent homes average about 5 hours of background TV a day whereas kids in two parents households had it on for 3 hours and 30 minutes a day.
What do you think of the study suggesting that even if you have the TV on in the background while children play it can have a negative impact?
About how many hours a day are your kids subjected to background TV?