TSA Under Fire After Forcing 95 Year Old Woman To Remove Adult Diaper

By
drodriguez
Jun 28, 2011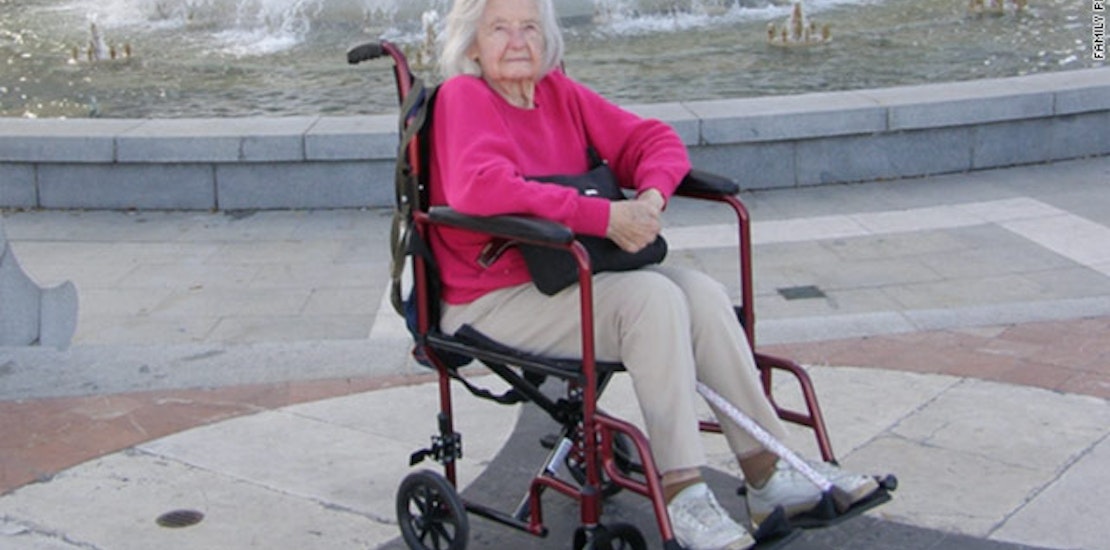 The latest airport security procedures are making some people feel more violated than ever before. Both news sources and social media outlets like Twitter are reporting about a recent TSA run-in involving a 95 year old woman suffering from leukemia who was allegedly forced to remove her adult diaper during a routine pat-down at a Florida airport.
After the woman's daughter, Jean Weber, filed a complaint about the incident, the TSA released this statement, "While every person and item must be screened before entering the secure boarding area,TSA works with passengers to resolve security alarms in a respectful and sensitive manner. We have reviewed the circumstances involving this screening and determined that our officers acted professionally and according to proper procedure."
The TSA estimates that only about 3 percent of travelers are subject to the new pat-down procedure, which occurs if they set off a metal detector or refuse the full-body scan. The number may be small, but there are still those who vehemently oppose the new procedure citing that it is in direct conflict with rights to privacy.
Just recently we heard about a 6-year-old girl who reluctantly received a pat-down by a TSA official, which many deemed inappropriate.
What do you think of the news reports that a 95 year old woman was forced to remove her adult diaper during a routine pat-down at the airport?
Do you think some of the new security measures like pat-downs and full-body scans are beneficial or do they do more harm than good?