Sweet Potato Casserole
submitted by redluvspugs {1 Recipe}
Prep Time:

Cook Time:
35 Mins
Total Prep + Cook Time:
35 Mins
Level:
Easy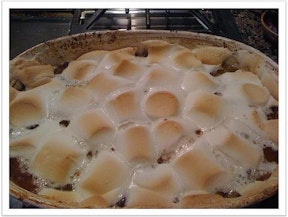 Makes: 10 10
Description: So easy to make & sure to be a huge hit at your next brunch!
Ingredients:
2 2lb cans of Sweet Potatoes in heavy syrup DRAINED
4 eggs
1/2 cup melted butter
1 tsp salt
1 cup milk
1 1/2 cup brown sugar
1 cup sugar
1 tsp cinnamon
Pinch ginger
1/4 tsp nutmeg
1 1/2 tsp vanilla

Instructions: Mix all ingredients except Sweet Potatoes in a bowl, Lightly mash sweet potatoes with a masher, prep a baking dish with cooking spray then pour in.

Bake uncovered for 30 minutes at 350 degrees

Sprinkle marshmallows on top and bake another 5 minutes. Enjoy!
via image credit: flickr/OutdoorLori
Other recipes in side dishes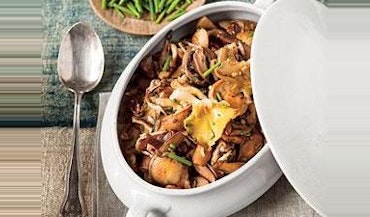 By
imintobooks
Jul 07, 2014
Any types of mushrooms work well here. Sear them in batches, without crowding in a hot skillet so that they will take on color without steaming.
Read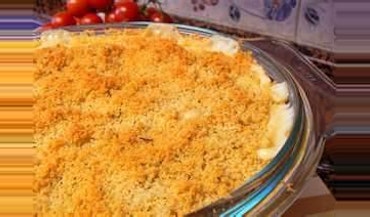 By
jamie059
Nov 05, 2012
This casserole recipe was given to me by my sister-inlaw (who has now passed away) and has become one of my family's favorites. It is a delicious additio…
Read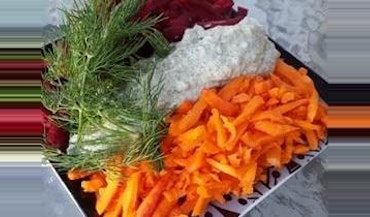 By
BLUSHVancouver
Nov 15, 2017
Vegan spread suitable for sauce, salad dressing, and dip.
Read