Sweet & Crunchy Veggie Stirfry
submitted by AprilHarmon {1 Recipe}
Prep Time:
20 Mins
Cook Time:
15 Mins
Total Prep + Cook Time:
35 Mins
Level:
Easy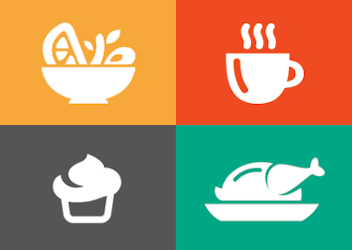 Photo Source: Myself - Hollie Newlin
Makes: 8 Servings
Description: Stirfry veggies with a touch of sweetness & topped with some crunchy goodness. Goes perfect with holiday turkey and ham.
Ingredients:
I large stalk chopped Broccoli
1 cup chopped Mushrooms
1/2 cup diced Red Onions
15 -20 pods Snow Pea Pods
3/4 cup French Fried Onions
1/2 stick Sweet cream butter
3/4 tsp Nutmeg
To taste Salt & Pepper

Instructions: In a large skillet or wok, melt butter. Chop veggies & add. Season with nutmeg, salt & pepper. Stir fry until tender. Top with French fried onions. Serve with turkey or ham and other traditional holiday items.
via Myself - Hollie Newlin
Other recipes in side dishes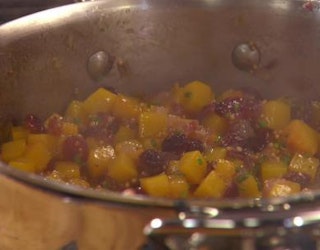 By
gmoney1951
May 30, 2019
Saw this on Food Network. Recipe courtesy of Anne Burrell and it looked so good. Have been making for at least 5 years or more. It was always a lot of…
Read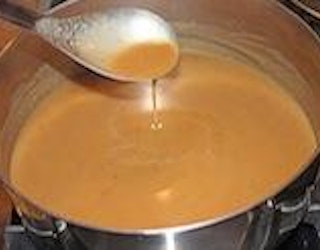 By
Easy2Save
Jul 16, 2014
Super-easy turkey gravy.
Read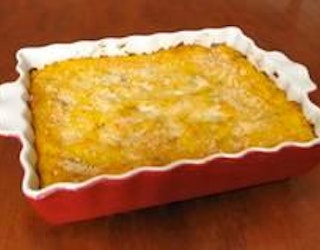 By
daddis73
Oct 22, 2012
Tender squash, gooey cheese and onions make this a memorable side dish. Even the kids will love it. This is soo different than the regular squash casse…
Read