Swaddling May Soothe Baby, But Is It Safe?

By
SheSpeaksTeam
Nov 05, 2013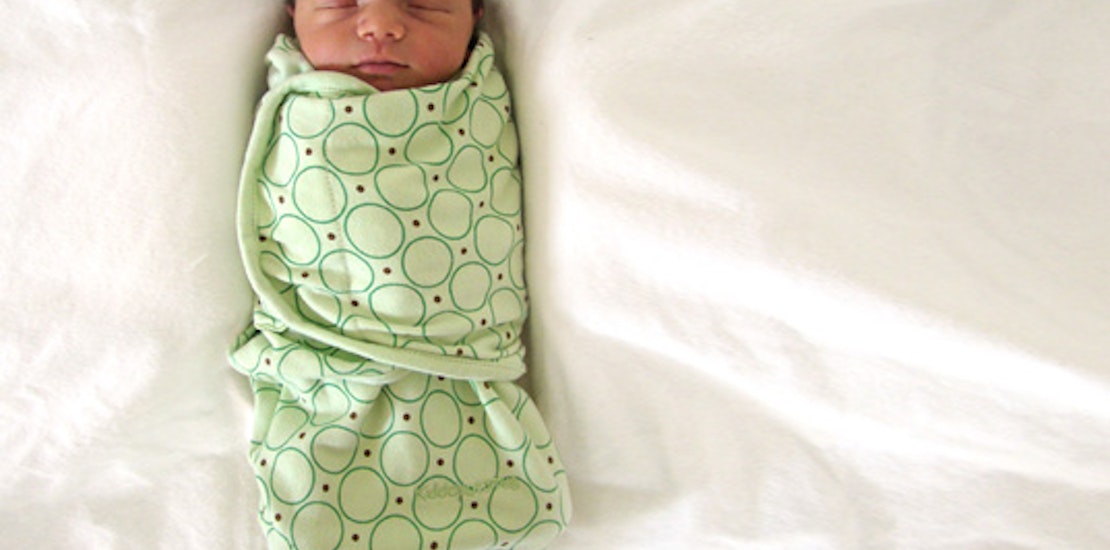 New parents will do just about anything to make sure their babies are all snugly and warm. To many of us this can mean mastering the swaddle technique, transforming our little ones into baby burritos - if you will. But some new research is now warning parents that the swaddle may not be so beneficial to our children in the long run.
Swaddling has never been more popular among parents, where 9 out of 10 North American babies are swaddled in the first 6 months of life. But parents may want to rethink their soothing technique after a study published in the Archives of Disease in Childhood and highlighted in Science World Report suggests babies who are swaddled have a high incidence of hip abnormalities.
Swaddling may do damage since the legs are often tightly held together and stretched out causing the hips to straighten and jut forward which can lead to misalignment. The thought is that this can lead to incidences of osteoarthritis and the need for hip replacement later on in life.
Professor Nicholas Clarke from Southampton University Hospital warns parents of the dangers of swaddling. He says, "Around one in five babies is born with a hip abnormality, with factors such as a breech birth or a family history, recognized risk factors. But mechanical factors after birth also have a role. While many of these cases resolve spontaneously, swaddling may delay this."
But this doesn't mean you have to give up on the swaddle all together, especially if it helps relax your baby. Clarke advises parents who still want to wrap their babies up this way to leave the legs looser and make sure they are not pressed together.
What do you think of the study that suggests swaddling can do damage to a baby's hips?
Are you and your baby a fan of the swaddle?