Super Bowl Ads to Watch For and a BIG Giveaway

by
SheSpeaksTeam
is this the date @ED : BlogVO [categoryId=70162, blogId=144616, blogTitle=Super Bowl Ads to Watch For and a BIG Giveaway, publishingDate=February 03, 2016 12:00 AM, maxResponses=null, noOfComments=null, fileId=25647, blogClosingDate=null, blogCommentClosed=null, blogCategoryId=70162, queryId=0, blogCategoryIdIndex=0, sharedCategoriesList=null, blogStatusId=34, commentsClosedFlag=false, categoryIdForLog=0, blogModuleCategoryId=0, blogFileVo=null, latestCommentsList=null, verticalCatSeoURL=null, currentDate=02/02/2023, blogLink=null, authorName=SheSpeaksTeam, authorLognId=SheSpeaksTeam, authorAcctId=67580, vosTypeid=3, searchTestId=0, searchStatusId=0, searchAuthorType=0, authorBlogNumber=0, surveyData1=null, surveyData1Desc=null, surveyData2=null, surveyData2Desc=null, pullQuoteMemberId=null, filePath=null, fileName=null, vosType=0, subhead=null, offerSubhead=null, description=null, creationTime=null, authorFname=SheSpeaks, verticalCategoryId=null, sectionId=0, imageFileVO=FilesVO [fileId=25647, filePath=null, fileName=null, fileLength=0, fileWidth=0, createdBy=0, createByUser=null, creationTime=null, lastModifiedBy=0, lastModifiedByUser=null, lastModifiedTime=null, mimeType=null, fileRef=null, fileSize=0, extension=null, title=null, body=null, completeFilePath=/pages/img/redesign/blogs/superbowl ad photo_02012016115944.jpg, height=350, width=350, maxHeight=480, maxWidth=360, displayWidth=350, displayHeight=350, fileStatusId=0, searchKeyword=null, searchFlag=false, queryId=0, isExists=true], seoURL=Super-Bowl-Ads-to-Watch-For-and-a-BIG-Giveaway, seoTitle=null, pullQuotesList=null, pullQuote=null, pullQuoteId=0, searchFlag=false, authorByLine=null, authorDesc=null, authorLink=null, authorFileVO=FilesVO [fileId=42371, filePath=null, fileName=null, fileLength=0, fileWidth=0, createdBy=0, createByUser=null, creationTime=null, lastModifiedBy=0, lastModifiedByUser=null, lastModifiedTime=null, mimeType=null, fileRef=null, fileSize=0, extension=null, title=null, body=null, completeFilePath=/pages/img/membersnaps/SheSpeaks_Logo_Symbol_Only_10182021080530.jpg, height=1777, width=1777, maxHeight=50, maxWidth=50, displayWidth=50, displayHeight=50, fileStatusId=0, searchKeyword=null, searchFlag=false, queryId=0, isExists=true], authorFileId=42371, authorType=0, storyImgFileVO=null, storyImgFileId=0, videoHtml=, authorImageFileId=0, authorImageFileVO=null, previousCategoryId=null, previousBlogStatusId=0, fromBlogDetails=0, blogCategoryName=Entertainment, blogCategoryUrl=null, blogCategoryDesc=null, defaultImage=false, tags=null, optionIds=null, tagOptionId=null, tagId=null, tag=null, tagID=0, tagDetails=null, tagIds=null, testId=0, extBlogURL=null, extBlogStatus=0, bloggerSince=null, extBlogLimit=0, authorTestsList=[], blogURL=, blogName=, bloggerProfileId=0, sliderBlog=false, eventonHome=false, vosonHome=false, partyAndGiveawayDate=02/21/2016, imageCredit=null, pullQuoteMemId=null, offerSubHead=null, subHead=null, displayOrder=0,includeInGoogleSearch=false]
Feb 03, 2016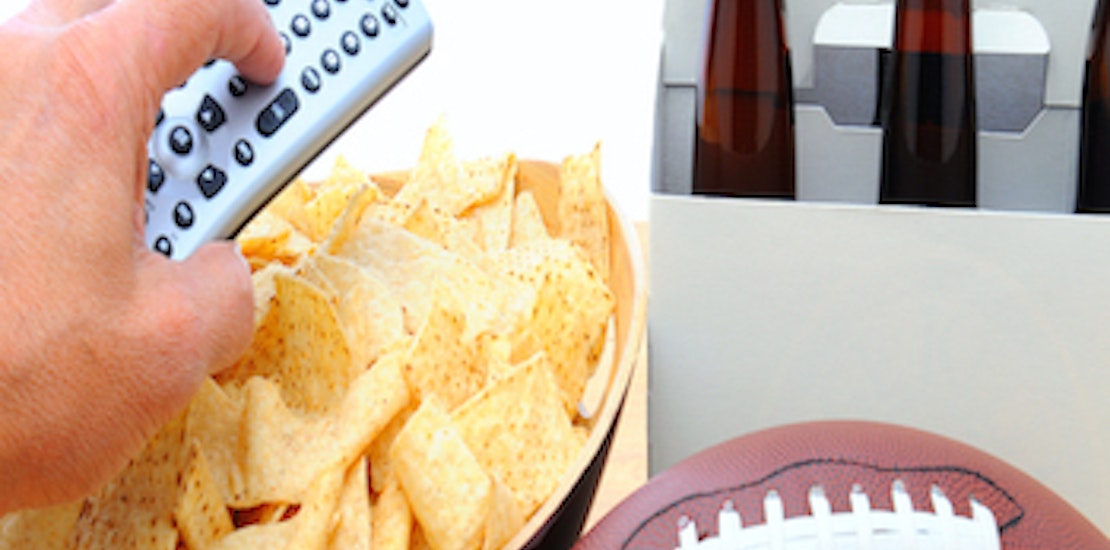 As the big day fast approaches, football fans (and those of us just along for the ride) will be gearing up for fun, parties, snacks and the debut of a whole slew of impressive ads. If you enjoy the Super Bowl commercials as much or even more than the actual game, 2016's ads will not disappoint.
From celeb sightings to secrets being revealed - this year's ads will have something for everyone.
Read on to find out which Super Bowl ads are most talked about right now, then tell us which ad you're most looking forward to for a chance to win a $100 Amazon gift card!
USA Today reports that we can expect many of the commercials to induce giggles rather than deep thought, like the serious tone of the ads last year. We will have comedians like Amy Schumer and Seth Rogen to thank for the laughs as they host a Bud Light party in one ad (look out for a shirtless Rogen).
There's some talk of a commercial featuring Steve Harvey making fun of his own Miss America foible. And Christopher Walken fans should look out for a Kia ad that will feature the uniquely talented actor in all his glory. Marketing professor Charles Taylor explains the tone of this year's ads saying, "I don't think there's any doubt there's going to be a return to humor. And I do think it's partially a reaction to last year's game having more ads with a very serious tone."
Stuck somewhere between some of the big name car company ads and beer commercials will be the winner of the Intuit contest that gives out a Super Bowl ad spot to one lucky small business each year. The winner this year is a brand called Death Wish Coffee; the ad and slogan "Fiercely Caffeinated" is sure to pique the interest of strong coffee lovers everywhere.
In Amazon's debut appearance in honor of Super Bowl 50, Amazon wants to let America know about Echo. And they've got former Miami Dolphins quarterback Dan Marino and actor Alec Baldwin helping them spread the word.
And if you like surprises, you will want to make sure to look out for a Taco Bell commercial. The fast food giant is planning to unveil a super secret menu item during the Super Bowl this year. Time reports that the company is touting the ad saying they will reveal an item that "could be its biggest food creation yet." Taco Bell fans' mouths may be watering now, but they will have to wait for the big day to find out what yummy creation the fast food restaurant has in store.
Do you enjoy watching the commercials during the Super Bowl? Tell us in the comments below the ad you're most looking forward to for a chance to win a $100 Amazon gift card.
There are two ways to enter:
Simply comment below to answer the question -
Tell us which Super Bowl ad you're most excited about in the comment section below.
AND/OR
Tweet about the giveaway!
Click here to Tweet: "I entered the #SheSpeaksBigGame giveaway to win an #Amazon gift card, thx to @shespeaksup! bit.ly/1nKMil6
*One lucky commenter or Tweeter will be chosen at random to receive the $100 Amazon gift card. Giveaway is open through February 21, 2016 to U.S. residents at least 18 years of age. Entrants must be a member of SheSpeaks. If you are not a member, click here to join. Winner will be notified by email.
Update: The winner has been selected and is SheSpeaksUp community member boo_boo_kitty. Congrats to her and thanks to all for entering!