Sunburn Basics: Tips To Save Your Skin

By
drodriguez
Jun 11, 2011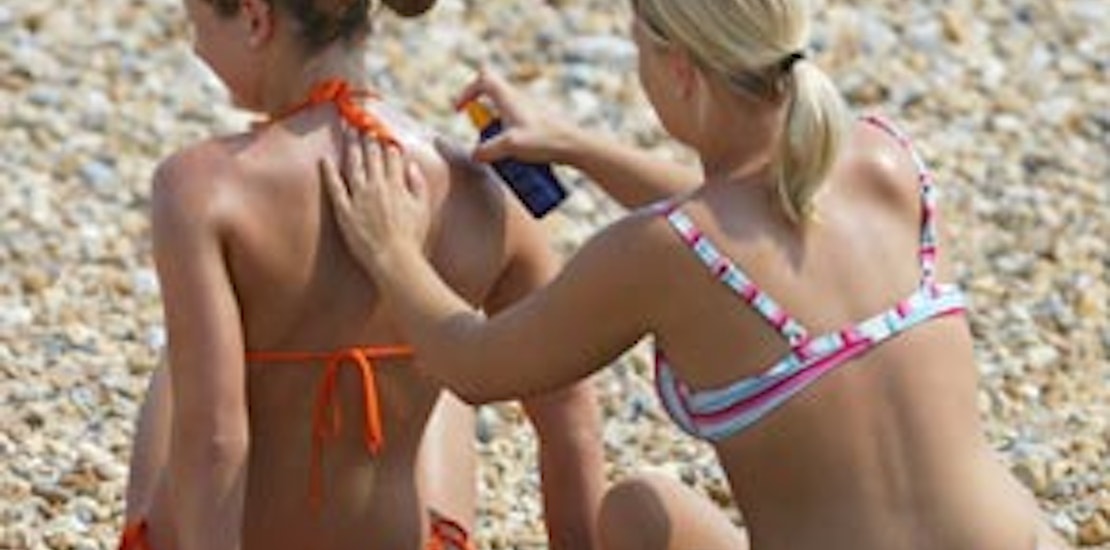 So you've come back from the beach looking more like a lobster than a sun goddess? Sunburns happen to the best of us, but there are a few things you can do at the first sign of a burn to relieve the pain and maybe even keep from peeling.
If you've burned badly enough you may be kept up at night from the pain and itching that comes from staying too long in the sun. Dermatologist and author, Dr. Doris Day, recently appeared on the Howdini channel to offer up some tips for dealing with an uncomfortable sunburn.
First things first, take an aspirin or ibuprofren and move to a cooler location. A soothing luke warm or cool bath (not hot because this will dry out your skin and make you yell out in pain) with milk, honey, and oatmeal will be sure to have you feeling better in no time.
After your bath make sure to moisturize thoroughly, this is key to healing quicker and possibly even staving off the dreaded peeling phase of the burn. Ointments like aloe vera gel, hydrocortisone, and Solarcaine are best to cool your skin and reduce the red lobster look. Dr. Day prefers using aloe vera straight from the plant, but says the gel works great too.
Dr. Day advises to always wear sunscreen when going out on a sunny day. A hat, sun glasses, protective clothing, and shade are great additions to your day in the sun as well.
One word of warning, if you develop a fever after a bad sunburn it is best to consult your doctor or go to the ER as soon as possible since this could be a sign that you have sun poisoning.
Tell us your tips for dealing with a bad sunburn?