Summer Weather Skincare Tips

by
SheSpeaksTeam
is this the date @ED : BlogVO [categoryId=70163, blogId=145750, blogTitle=Summer Weather Skincare Tips, publishingDate=July 16, 2020 12:00 AM, maxResponses=null, noOfComments=null, fileId=38448, blogClosingDate=null, blogCommentClosed=null, blogCategoryId=70163, queryId=0, blogCategoryIdIndex=0, sharedCategoriesList=null, blogStatusId=34, commentsClosedFlag=false, categoryIdForLog=0, blogModuleCategoryId=0, blogFileVo=null, latestCommentsList=null, verticalCatSeoURL=null, currentDate=01/31/2023, blogLink=null, authorName=SheSpeaksTeam, authorLognId=SheSpeaksTeam, authorAcctId=67580, vosTypeid=3, searchTestId=0, searchStatusId=0, searchAuthorType=0, authorBlogNumber=0, surveyData1=null, surveyData1Desc=null, surveyData2=null, surveyData2Desc=null, pullQuoteMemberId=null, filePath=null, fileName=null, vosType=0, subhead=null, offerSubhead=null, description=null, creationTime=null, authorFname=SheSpeaks, verticalCategoryId=null, sectionId=0, imageFileVO=FilesVO [fileId=38448, filePath=null, fileName=null, fileLength=0, fileWidth=0, createdBy=0, createByUser=null, creationTime=null, lastModifiedBy=0, lastModifiedByUser=null, lastModifiedTime=null, mimeType=null, fileRef=null, fileSize=0, extension=null, title=null, body=null, completeFilePath=/pages/img/redesign/blogs/Summer Weather Skincare Tips_10142020132644 copy_10152020132227.jpg, height=385, width=685, maxHeight=480, maxWidth=360, displayWidth=360, displayHeight=202, fileStatusId=0, searchKeyword=null, searchFlag=false, queryId=0, isExists=true], seoURL=Summer-Weather-Skincare-Tips, seoTitle=null, pullQuotesList=null, pullQuote=null, pullQuoteId=0, searchFlag=false, authorByLine=null, authorDesc=null, authorLink=null, authorFileVO=FilesVO [fileId=42371, filePath=null, fileName=null, fileLength=0, fileWidth=0, createdBy=0, createByUser=null, creationTime=null, lastModifiedBy=0, lastModifiedByUser=null, lastModifiedTime=null, mimeType=null, fileRef=null, fileSize=0, extension=null, title=null, body=null, completeFilePath=/pages/img/membersnaps/SheSpeaks_Logo_Symbol_Only_10182021080530.jpg, height=1777, width=1777, maxHeight=50, maxWidth=50, displayWidth=50, displayHeight=50, fileStatusId=0, searchKeyword=null, searchFlag=false, queryId=0, isExists=true], authorFileId=42371, authorType=0, storyImgFileVO=null, storyImgFileId=0, videoHtml=, authorImageFileId=0, authorImageFileVO=null, previousCategoryId=null, previousBlogStatusId=0, fromBlogDetails=0, blogCategoryName=Beauty & Fashion, blogCategoryUrl=null, blogCategoryDesc=null, defaultImage=false, tags=null, optionIds=null, tagOptionId=null, tagId=null, tag=null, tagID=0, tagDetails=null, tagIds=null, testId=0, extBlogURL=null, extBlogStatus=0, bloggerSince=null, extBlogLimit=0, authorTestsList=[], blogURL=, blogName=, bloggerProfileId=0, sliderBlog=false, eventonHome=false, vosonHome=false, partyAndGiveawayDate=08/09/2020, imageCredit=null, pullQuoteMemId=null, offerSubHead=null, subHead=null, displayOrder=0,includeInGoogleSearch=false]
Jul 16, 2020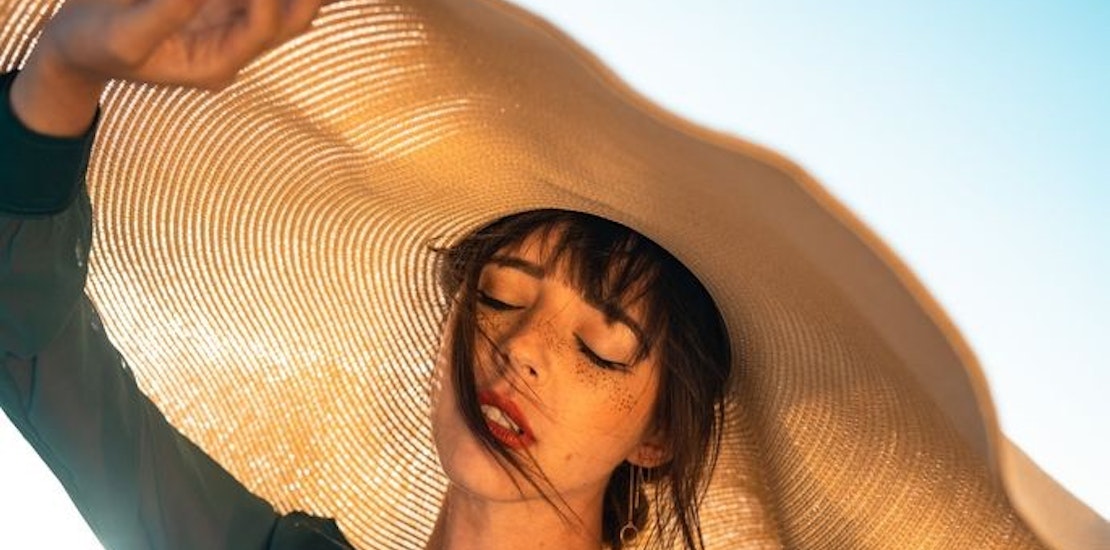 Our skin's needs and appearance change with the seasons. In the summer sun, make sure to revisit your skincare routine.

Check out these simple tips to look and feel more radiant and enter to win a $75 Ulta Beauty gift card!
Cleanse and Exfoliate
Cleansing your face daily helps to get rid of sweat and dirt that may have gone unnoticed. Exfoliating kicks things up a notch by removing dead skin cells to reveal bright, healthy skin. We recommend exfoliating a few times a week, though the type of exfoliant used is up to you.
One simple method of exfoliation is to use an exfoliating toner, like the
Pixi Glow Tonic
. After cleansing, it will restore your skin's pH balance and get into pores to clean them out and tighten them up. Plus, it's made with glycolic acid, aloe vera, ginseng, and botanicals to give you an instant hydrated glow.
Be gentle during this process.
The goal is to remove impurities without causing any irritation or damage. Check the ingredients of your skincare products to ensure that you get the desired results in a healthy way. Try to make sure that none of your products' active ingredients are counterproductive or irritating when used together.
Keep Skin Moisturized (But Don't Overdo It)
Moisture is the key to achieving any look. Of course, drinking plenty of water is helpful too. It's also important to use a lightweight moisturizer in the warmer months so that your skin is hydrated without being bogged down.
It's just like the transition from sweaters to T-shirts - our bodies don't need the heavy stuff right now.
Swapping out foundation for tinted moisturizer is another way to lighten things up. The
ColourPop Hyaluronic Tinted Moisturizer
is lightweight, oil-free, and supports hydration and skin health with its coconut water and hyaluronic acid. It gives you coverage with added benefits.
Use an Essence/Mist Spray
For a bonus to your routine, an essence can be used to nourish and balance skin with its beneficial ingredients. An essence can come in the form of a serum or a mist. When you're really feeling the heat, a quick spray from a facial mist is great. Try keeping the bottle in the fridge so that the liquid is cold for added relief!
You can also toss it in your bag for a boost while you're out and about. The
Pacifica Travel Size Coconut Essence Hyrdo Mist
refreshes the skin, thanks to coconut water, green tea extract, and other vegan additives.
Don't Forget to Apply (and Reapply) Sunscreen
Sun protection is not just for a day at the beach. It's a necessity that everyone should use on a consistent basis. Luckily, there are many types to choose from so you can find one that feels just right. Be sure to apply it when you go places and reapply once it's worn off.
Wearing sun protection doesn't have to be a hassle.
First Aid Beauty's Weightless Liquid Mineral Sunscreen SPF 30
comes in a lightweight formula that won't leave a white cast behind. It doesn't clog your pores, and it absorbs quickly, making it a summer go-to for all skin types and tones.
When using multiple products at once, it's best to check that they all work well together. Some products, like chemical exfoliants, can make the skin more sensitive to sunlight. Applying sunscreen helps to combat sensitivity and makes it safer for you to show some skin this season!
What's your summer skincare routine? Tell us for the chance to win a $75 Ulta Beauty Gift Card!
Summer Skincare Giveaway
* One lucky contestant will be chosen at random to receive a $75 gift card to Ulta Beauty. Giveaway is open through August 9, 2020 to U.S. residents at least 18 years of age. Entrants must be a member of SheSpeaks. If you are not a member, click here to join. Winner will be notified by email.
Update: Thanks to all who entered! Congrats to our winner, SheSpeaks member izzytug.