Summer Lovin': Check out our favorite products & enter to win in the #SheSpeaksSummer Giveaway

by
SheSpeaksTeam
is this the date @ED : BlogVO [categoryId=70165, blogId=145586, blogTitle=Summer Lovin': Check out our favorite products & enter to win in the #SheSpeaksSummer Giveaway, publishingDate=July 24, 2019 12:00 AM, maxResponses=null, noOfComments=null, fileId=34940, blogClosingDate=null, blogCommentClosed=null, blogCategoryId=70165, queryId=0, blogCategoryIdIndex=0, sharedCategoriesList=null, blogStatusId=34, commentsClosedFlag=false, categoryIdForLog=0, blogModuleCategoryId=0, blogFileVo=null, latestCommentsList=null, verticalCatSeoURL=null, currentDate=01/31/2023, blogLink=null, authorName=SheSpeaksTeam, authorLognId=SheSpeaksTeam, authorAcctId=67580, vosTypeid=3, searchTestId=0, searchStatusId=0, searchAuthorType=0, authorBlogNumber=0, surveyData1=null, surveyData1Desc=null, surveyData2=null, surveyData2Desc=null, pullQuoteMemberId=null, filePath=null, fileName=null, vosType=0, subhead=null, offerSubhead=null, description=null, creationTime=null, authorFname=SheSpeaks, verticalCategoryId=null, sectionId=0, imageFileVO=FilesVO [fileId=34940, filePath=null, fileName=null, fileLength=0, fileWidth=0, createdBy=0, createByUser=null, creationTime=null, lastModifiedBy=0, lastModifiedByUser=null, lastModifiedTime=null, mimeType=null, fileRef=null, fileSize=0, extension=null, title=null, body=null, completeFilePath=/pages/img/redesign/blogs/summer blog post_07222019140922.jpeg, height=350, width=350, maxHeight=480, maxWidth=360, displayWidth=350, displayHeight=350, fileStatusId=0, searchKeyword=null, searchFlag=false, queryId=0, isExists=true], seoURL=Summer-Lovin-Check-out-our-favorite-products-enter-to-win-in-the-SheSpeaksSummer-Giveaway, seoTitle=null, pullQuotesList=null, pullQuote=null, pullQuoteId=0, searchFlag=false, authorByLine=null, authorDesc=null, authorLink=null, authorFileVO=FilesVO [fileId=42371, filePath=null, fileName=null, fileLength=0, fileWidth=0, createdBy=0, createByUser=null, creationTime=null, lastModifiedBy=0, lastModifiedByUser=null, lastModifiedTime=null, mimeType=null, fileRef=null, fileSize=0, extension=null, title=null, body=null, completeFilePath=/pages/img/membersnaps/SheSpeaks_Logo_Symbol_Only_10182021080530.jpg, height=1777, width=1777, maxHeight=50, maxWidth=50, displayWidth=50, displayHeight=50, fileStatusId=0, searchKeyword=null, searchFlag=false, queryId=0, isExists=true], authorFileId=42371, authorType=0, storyImgFileVO=null, storyImgFileId=0, videoHtml=, authorImageFileId=0, authorImageFileVO=null, previousCategoryId=null, previousBlogStatusId=0, fromBlogDetails=0, blogCategoryName=Living, blogCategoryUrl=null, blogCategoryDesc=null, defaultImage=false, tags=null, optionIds=null, tagOptionId=null, tagId=null, tag=null, tagID=0, tagDetails=null, tagIds=null, testId=0, extBlogURL=null, extBlogStatus=0, bloggerSince=null, extBlogLimit=0, authorTestsList=[], blogURL=, blogName=, bloggerProfileId=0, sliderBlog=false, eventonHome=false, vosonHome=false, partyAndGiveawayDate=08/11/2019, imageCredit=null, pullQuoteMemId=null, offerSubHead=null, subHead=null, displayOrder=0,includeInGoogleSearch=false]
Jul 24, 2019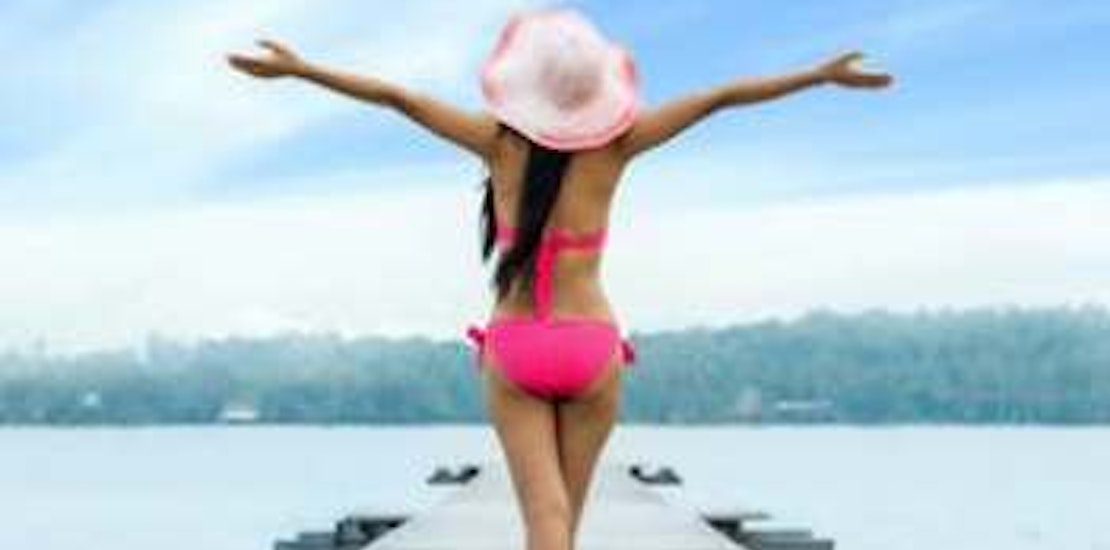 From relaxing on our favorite pool float to sipping spiked seltzer as the sun goes down, we're loving Summer 2019. Even a heat wave can't bring us down!
Don't miss out on the products everyone is talking about this season... and enter for the chance to win a Narwhal Pool Float Party Pack ($85 value!) & $25 gift card to Thrive Causemetics to purchase your choice of beauty products from one of our favorite companies!
The drink of summer
Say good-bye to frozen rosé. Spiked seltzer is the adult beverage that's trending this year. We understand why. It's made from a blend of seltzer, alcohol and a hint of fruit flavor so it's both refreshing and delicious. Our favorite is the the Raspberry Lime from Truly. Delish.
Look good. Do good.
We love wearing "lash extending" mascara because it's like getting lash extensions without the cost. And when it's hot out, the less we have on, the better. Our favorite right now is the Thrive Causemetics Liquid Lash Extensions Mascara because it stays put and is easy to wash off. Plus, we love the Thrive Causemetics brand because for every purchase, they donate products or money to causes that help women, animals and communities thrive (i.e, cancer survivors, homeless, domestic abuse survivors, women in the workplace, etc.) Bonus: enter our giveaway below to win a $25 gift card to pick out your own favorite product at Thrive!
Happy feet
It's hard to believe, but we've actually found a cute shoe that's both comfortable and breathable, keeping our feet cool all day long: the Allbirds Tree Runners. Plus, they're made from naturally-derived, renewable and recycled materials, so they are much better for the environment than other shoes. We're not taking them off!
Our favorite ice cream. Minus the ice cream
We admit it. When we have a pint of Chocolate Chip Cookie Dough Ice Cream, we can't help but dig around, picking out the cookie dough pieces. Sorry - not sorry - for leaving behind plain vanilla ice cream! Luckily, we won't have an issue anymore because Ben & Jerry's has finally started selling frozen bags of the Cookie Dough Chunks. Yum! Right now, you can only get them at BenJerry.com and some Target stores, but it looks like they'll be sold more widely soon.
Your lips but better
There are some summer days when it's just too hot to put on lipstick. Now you don't have to. The Burts Bees Tinted LIp Balm is a moisturizer that gives a light layer of color. It's the best of both worlds. We recommend the Red Dahlia color becuse it just seems flattering on everyone.
Keep the beach at the beach
We love the beach, but we don't love how sand sticks everywhere when we leave. Regular towels never do the trick, which is why we are a bit obsessed with this Sand-Off Beach Sand Wipe-off Mitt. Just slip on the mitt and dust you and your kids off. There will be much less itching and whining on the trip home!
Because everyone needs a narwhal
Pool floats have become more creative every year. There are unicorns, pizza slices and everything in between. Our favorite is the adorable Narwhal Float Party Pack - which comes with a pool float, matching drink float (so cute!), a glitter filled jumbo-sized beach ball and a giant glitter super noodle. And the best part is that we're giving the party pack away. Enter below!
What are you loving this summer? Enter for the chance to win a Narwhal party package (valued at approx. $85) and a $25 gift card to Thrive Causemetics
*One lucky contestant will be chosen at random to receive a Narwhal float Party Pack and a $25 gift card to Thrive Causemetics. Giveaway is open through August 11th, 2019 to U.S. residents at least 18 years of age. Entrants must be a member of SheSpeaks. If you are not a member, click here to join. Winner will be notified by email.
Update: Thanks to all who entered! Congrats to our winner, SheSpeaks member ronikala.