Summer 2015 TV Binge-Watching Guide & Giveaway

By
SheSpeaksTeam
Jul 15, 2015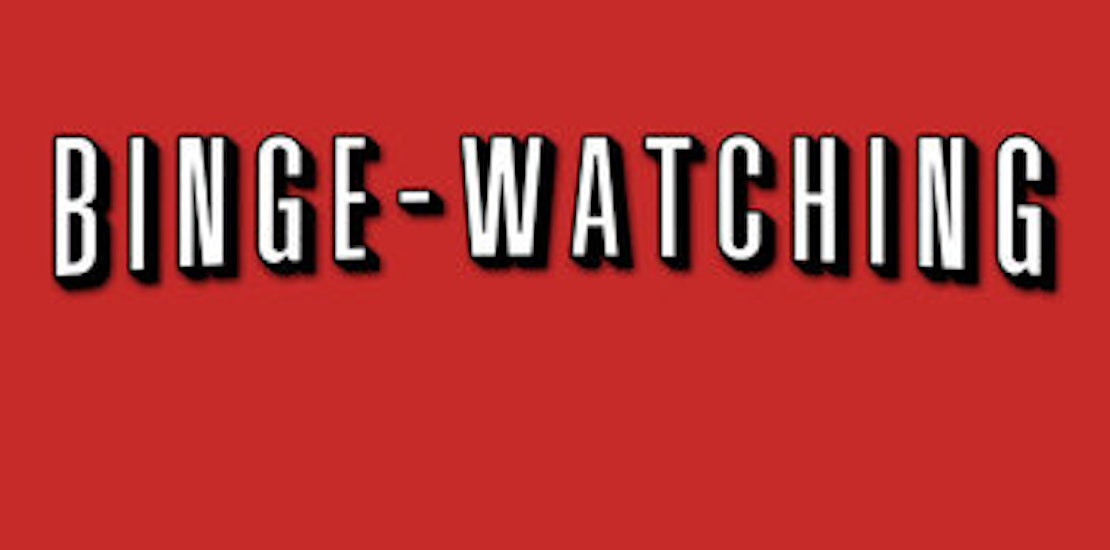 TV binge-watching is a new favorite pasttime for so many of us. What's more fun than grabbing some popcorn, a hammock and a few hours and settling into a new show? This summer has seen the release of some TV greatness, but there is still more to come, with Wet Hot Summer on Netflix and Fear the Walking Dead on AMC.
But if you need ideas now, we can provide five shows that are currently available on various streaming service providers. They're set in various parts of the world from gritty prisons to the glamorous Upper East Side to the more down to earth parts of London and elsewhere. There's truly something for everyone in our mix.
$PullQuote$To add to the fun - SheSpeaks is giving away a $25 American Express gift card to plan your own binge-watching party! To enter, just comment below by telling us which TV show you're most excited about watching this summer. It doesn't have to be on our list!
Here are the shows we're already talking about around the water cooler this summer:
If you have kids, you'll relate to the plot of Bravo's Odd Mom Out, but you'll also relate if you don't. The show's about Jill Weber, a stay-at-home mom on the Upper East Side of NYC, who embraces her quirky and somewhat unconventional life with her loving husband, three great kids, and a best friend who lives a very different life to hers. However, that life - her old life - is the one she knows best. The posh and decadent world of her husband's classically blue-blooded family slowly takes over as Jill valiantly tries to resist all the delicious temptations and perks their wealth can afford. It's hard for her but makes brilliant, effortless watching. New episodes air Monday nights at 10pm EST or you can see it on Bravo.com.
If you like British culture but get lost by their accents, Catastrophe on Amazon Prime is a great choice for you as it's a hybrid between two cultures. Rob Delaney and Sharon Horgan (who met on Twitter!) write and star in a comedy about a one-week stand between a Boston ad exec and a London schoolteacher that leads to an accidental pregnancy. When Rob moves to the UK to help figure things out, cultures clash, hormones flare as these two realize they don't know the first thing about each other. The show is funny, mean, sweet, relatable and best of all, easy to binge. You'll find yourself cheering for Rob and Sharon - shame they can't hear. Amazon allows you to watch the first show for free if you're not a member of the paid service.
Unreal is Lifetime's latest hit - a behind the looks TV drama on the productions of a TV dating competition program. You don't have to be fan of The Bachelor, but it may help to know the show's creator worked on the real show for six seasons and really knows the inside scoop on reality shows. Shiri Appleby plays the producer of a reality show and reveals the truth behind the scenes. You can catch new episodes at 10pm or stream it from Lifetime's web site.
Orange is the New Black is in its third season on Netflix. If you watched the first two seasons, you won't be disappointed. While season two focused on Piper and the relationship between new inmate Vee and Red, season three delves more into the stories of the remaining inmates at Litchfield. The show is tackling some heavy topics this season, forcing viewers to think about the way women are treated - inside prison, as well as outside.
TV Land's Younger is a show produced by Sex and the City creator Darren Star that zeros in on many issues important to women ages 40 and up. Sutton Foster plays Liza, age 40, a divorced mom from the suburb who fakes her age to re-enter the workplace. While her colleagues and even new boyfriend fall for her charade, the show keeps the suspense quite high and viewers can't help but wonder when the ball will drop and her secret will be found out. The series came to a completion early this summer but you can stream episodes now on TVLand.com or Hulu.
Which TV shows are you most excited about binge-watching this summer? To enter, just comment below for a chance to to win a $25 American Express gift card from SheSpeaks!
This giveaway is open now through July 29th to USA residents at least 18 years of age. No purchase necessary.