By
SheSpeaksTeam
Jun 04, 2014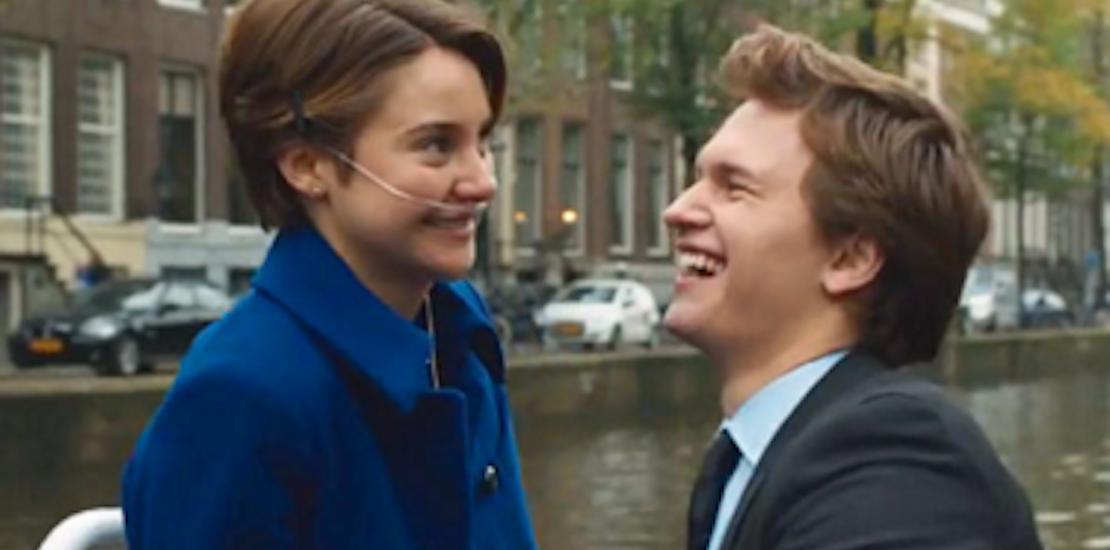 Summer has arrived! After a long, cold winter, it couldn't come any sooner. And with summer comes movies! It's looking like it's going to be a doozie of a season at the box office, with its share of family-friendly, super-hero filled, sleeper hits waiting to be discovered to films for and about women. We can't wait to share the films we are most excited about.
To add to the fun - SheSpeaks is giving away Movie Gift Cards! To enter, just comment below by telling us which movie you're most excited about. It doesn't have to be on our list!
Here are just a few of the films we are excited about:
Maleficent

opened May 30th. In Angelina Jolie's first role in over three years, she plays the evil fairy who cursed Princess Aurora in Sleeping Beauty, and who was once a beautiful, pure-hearted young woman living an idyllic life in a peaceable forest kingdom. One day when she's ruthlessly betrayed, her pure heart turns to stone. Wanting revenge, Maleficent places a curse on Aurora, the newborn infant of the human king. But as the child grows up, Maleficent realizes Aurora may be the kingdom's only chance for peace.

Tammy

stars Melissa McCarthy and was directed by husband, Ben Falcone.

They wrote it together, from Falcone's early-morning epiphany.

She plays a woman who loses her job and embarks on a road trip with her foulmouthed grandmother, played by Susan Sarandon. The film also stars

Allison Janney, Toni Collette, Sandra Oh, Kathy Bates and Dan Aykroyd.

(Opening nationwide July 2nd)

Did you see Jersey Boys on Broadway? Director Clint Eastwood is bringing this musical to the big screen about four blue-collar kids from New Jersey who became one of the biggest successes in pop music history, The Four Seasons. If you didn't catch the show, you can catch the film to find out about their formation, massive success and eventual break-up. The film stars Christopher Walken, Freya Tingley, Jeremy Luke and Katherine Narducci. (Opening nationwide June 20th)

The Fault in Our Stars

, written by John Green, was a huge sensation in the Young Adult reading world. Director Josh Boone is bringing it to theaters this summer and fans are thrilled. The trailer on You Tube has already seen over 19 million hits. It's a tale of young love about two teen cancer patients who meet at a support group. They strike up an unlikely friendship then begin a courtship that only few of us have in a lifetime. The film stars Shailene Woodley, Ansel, Elgort, Willem Dafoe and Laura Dern. (Opening nationwide June 6th)

Edge of Tomorrow

brings back Tom Cruise in a science-fiction, action movie. He plays an alien-fighting soldier who keeps getting killed and has the opportunity to repeat the last day of his life until he gets it right. Directed by Doug Liman of The Bourne Identity, the film is based on the Japanese novel "All You Need Is Kill" and also stars Emily Blunt, Bill Paxton and Jeremy Piven. (Opening nationwide June 6th)

How to Train Your Dragon 2

brings back Hiccup and Toothless as they continue the boy and dragon tale in a secret ice cave that serves as home to thousands of wild dragons and the mysterious Dragon Rider. The film features the voices of Jay Baruchel, Kristen Wiig, America Ferrera and Cate Blanchett. (Opening nationwide June 13th)
Which movie are you most excited about seeing this summer? To Enter, just comment below by June 12th for a chance to to win a Movie Gift Card from SheSpeaks!
* Open to US residents 18 years of age or older. No purchase necessary
Congratulations to our Winners!: footballmom, kneecs, maryki_12, kevinbe