Sugar Free and Low Carb Chocolate Cupcakes

By
AnAmericanHousewife
Oct 03, 2012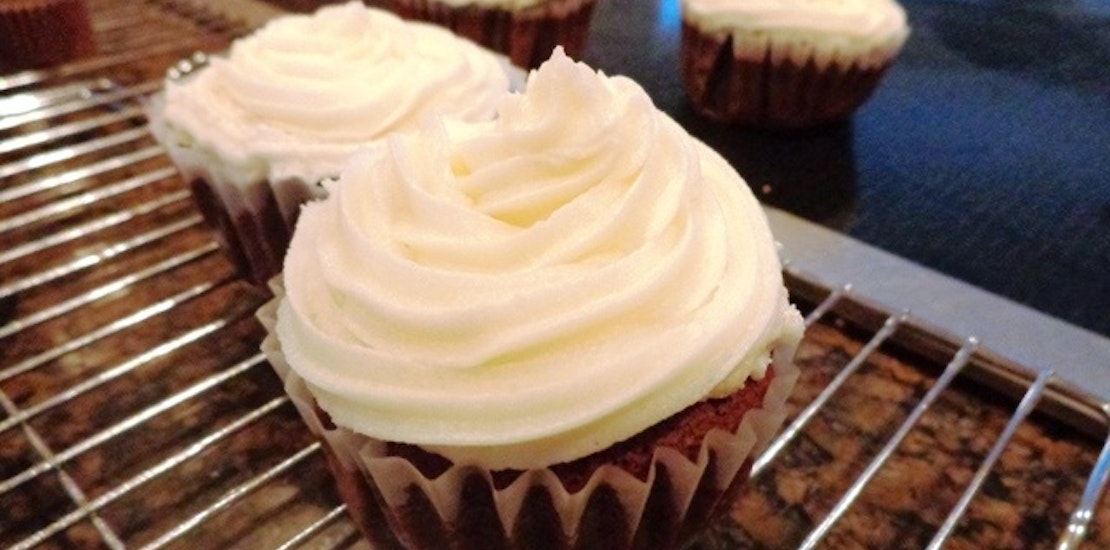 $PullQuote$Low Carb, Sugar Free Chocolate Coffee Cupcakes

1 heaping scoop (about 3 1/2 - 4 T) sugar free whey protein powder**
1/4 c cocoa powder
3 1/2 - 4 T almond flour
3/4 t baking powder
dash salt
1/2 c Erythritol
1/2 c Splenda
2 t vanilla extract
1/3 c cold coffee* You can substitute water if you don't like coffee flavor at all
1 egg
1/2 stick butter (1/4 c)
1/4 c heavy cream

Mix the protein powder, cocoa, ground almonds, baking powder, salt, Erythritol, and Splenda in a large mixing bowl. Whisk or mix to blend. Add the cold coffee or water, vanilla, egg and butter. Mix with an electric mixer until blended well. Add the cream and carefully pulse so it doesn't splatter, mix until blended.

Spoon batter into about 6 regular sized cupcake paper lined muffin tins or if you have a cupcake maker
you can make about 20 mini-cupcakes. If you choose to fill them with a peanut butter cup, only fill them 2/3 full and press a candy in the center. For the rest, you can fill about 3/4 full or to the top as they will fall while cooling to a flat top (they don't stay peaked like sugar and flour cupcakes do).

Bake at 350 until the centers are done (or in your mini cupcake maker according to directions, which is about 5 minutes or so until the light clicks off). Carefully remove and let cool completely before frosting with your favorite sugar free frosting.

** I made two batches yesterday and used Isopure Vanilla Whey Protein for one batch and the Chocolate Isopure Whey Protein for the other. I think both work equally well, but the second gives it just a hint of a deeper chocolate flavor. I choose the Isopure brand because it's the only one I've found that is 0 sugar and 0 carbs.