Successful and Sexy? Yahoo CEO's Photo Spread Stirs Controversy

By
SheSpeaksTeam
Aug 24, 2013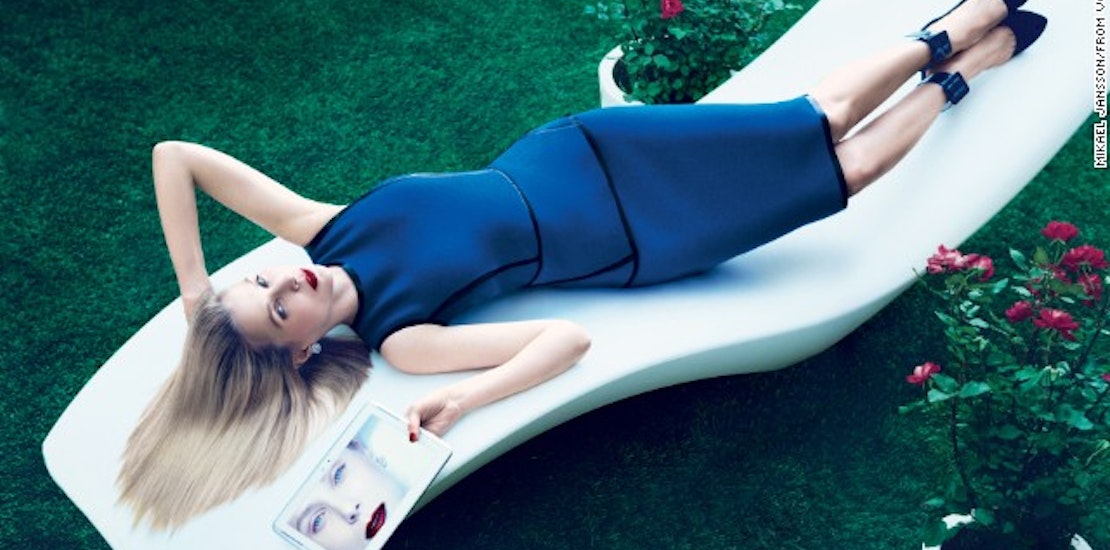 Yahoo's CEO Marissa Mayer is making headlines again, not for her office policies like the controversial company wide decision to end work-from-home but for her fashion spread in Vogue magazine. The glamorous photos of her sprawled out on a lawn chair, impeccably dressed and made up have some questioning whether readers will be too focused on her sexy appearance rather than her successes in the male-dominated business tech world.
CNN reports about the wide ranging reaction to her recent fashion shoot and accompanying Vogue interview. Online business consultant, Angie McKaig, reacts to the photo and article that refers to Mayer as an "unusually stylish geek". McKaig writes, "Being equal means you can be (feminine) AND smart. However, still wincing over Marissa Mayer all stretched out for Vogue."
Though the main interview delves into more serious matters like Mayer's career decisions and her vision for Yahoo, a side-bar piece entitled "What Would Marissa Mayer Wear?: A Workweek Guide to Office Dressing" has some questioning if it's appropriate to focus so much on appearance.
Others feel the photo should not be looked at as a distraction from the interview, but that people should be able to handle seeing successful women being fashionable while still taking them seriously. Founder of the website Jezebel, Anna Holmes, defends Mayer's Vogue spread for Time writing that these type of debates "make me yearn for a time when female competence in one area is not undermined by enthusiasm for another -- in which women in positions of power are so commonplace that we do not feel compelled to divine motive or find symbolism in every remark they make, corporate policy they enact or fashion spread they pose for."
What do you think Marissa Mayer's fashion spread and interview in Vogue?
Do you think depicting business women in this way detracts from their successes in their fields?