Stuffed Shells
submitted by mrussell27 {1 Recipe}
Prep Time:
20 Mins
Cook Time:
45 Mins
Total Prep + Cook Time:
1 Hr 5 Mins
Level:
Easy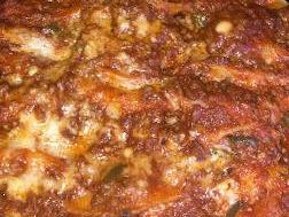 Photo Source: Myself
Makes: 8 servings
Description: The absolute best and easiest stuffed shells you will ever make in your life!
Ingredients:
1 Box of Jumbo Shells
2 Eggs
1 1/2 Pounds Ground Beef (your choice)
1/2 Cup Parmesan Cheese (grated)
1 Bag (2 Cups) Mozzarella Cheese
1 16oz Jar of spaghetti sauce
1 Small Green Pepper
1 Small Onion
1 12-16oz container of Ricotta Cheese

Instructions: In a medium to large skillet put your ground beef and diced up onions and green peppers in. Brown under it is all cooked together. Add you desired seasonings. I use salt and pepper for my meat. Get a large pot and fill with water and let you noodles cook until al dente. While everything is cooking prepare your ricotta mixture. Get a medium sized bowl and put the whole container of Ricotta in it. Then crack 2 eggs into it until combined. Once combined add 1/2 cup of parmesan cheese. and mix together. I then add Italian seasoning, garlic power, and oregano. Mix well and set aside. Once noodles are cooked put them in a strainer. Once meat is browned add the jar of spaghetti sauce. I then add garlic power, onion power, salt, pepper, Italian seasoning, and oregano. (all to taste) I also add about 2 teaspoons of sugar to my sauce. Get a big casserole dish. ( use a 13x9) take at least 2 big spoons fulls and cover the bottom of the dish with your sauce. Once everything is combined you start stuffing your shells. Grab the shell and get a small spoon full of your ricotta mixture and put it in it. Then put mozzarella cheese on top of the ricotta mixture. Continue to do this until all are stuffed. (I sometimes use a small casserole dish as well to make the extras). Once all the shells are stuffed I cover it with the remaining of the sauce. I sprinkle a little more parmesan cheese on top. I put it into the oven at 350 for roughly 20 minutes. (may vary with your oven) Once out of the oven let cool for 2 minutes and serve! Enjoy!
via Myself
Other recipes in main dishes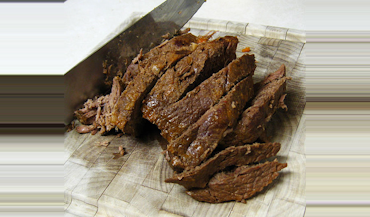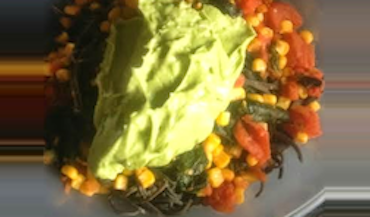 By
CupcakesAndCrossbones
Aug 04, 2014
This dish is made with black bean spaghetti, which is gluten free and vegan approved!
Read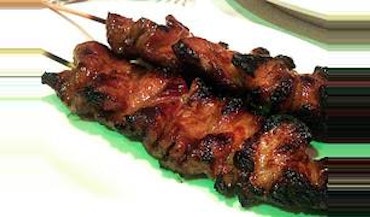 By
florhd01
May 25, 2012
Marinated Pork Shish Kebab done on the grill. Super easy and a must have for a family get together!
Read