Store Clerk Makes Autistic Teen's Day By Stocking Shelves Side by Side

By
SheSpeaksTeam
Aug 06, 2018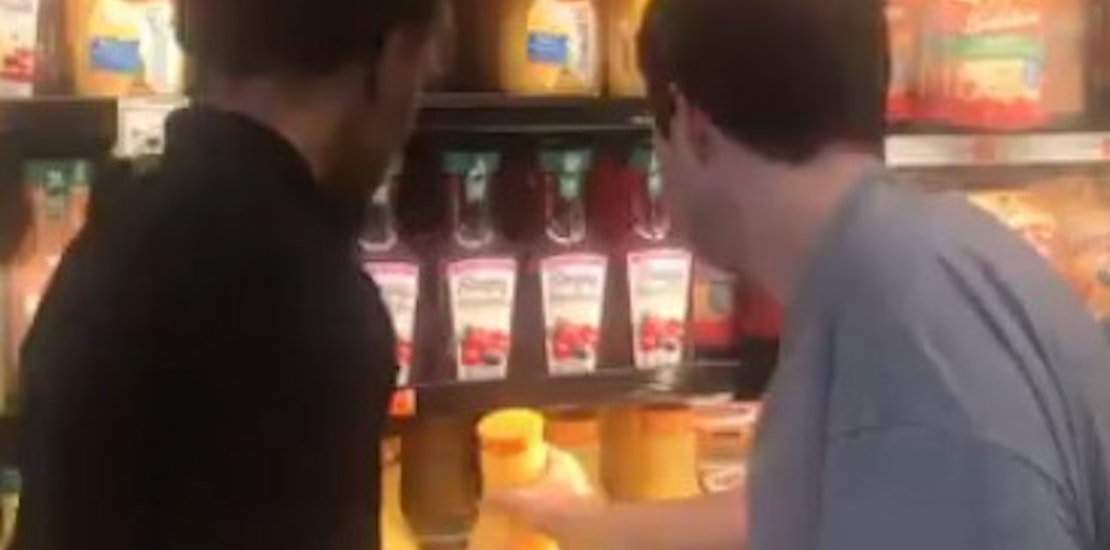 Stocking the shelves of a grocery store may sound like monotonous work, but not so much for teen Jack Ryan Edwards and Jordan Taylor. The two have made headlines after Taylor's small act of kindness, asking autistic teen Edwards to help him stock the store's refrigertor, spread like wild fire when Edwards' father was touched and shared a video on Facebook.
CBS News reports about the video that has gone viral showing Edwards and Taylor working together to put fresh OJ on the shelves. It was a seemingly normal day for the teen with autism who was accompanying his dad at Rouses Market in Louisiana. Store clerk, Taylor, noticed Edwards looking at the fridges in fascination. Taylor explains, "Something in the back of my mind was just like, 'Ask if he wants to help you'".
And after asking the teen if he would like to help out stocking the shelves, it soon became apparent that Taylor was making the whole family's day (not to mention Jack was really enjoying the work). Taylor and Edwards then went on for about 30 minutes stocking the shelves together in the market. He explains how the dad filmed Edwards helping him stock the fridge. Taylor says, "If you would have flipped the camera, you would have seen his dad's face, it said it all. He was just happy and he was happy putting the juices up and I was just happy that I could ... make their day."
Most may not realize what a big deal this was for the Edwards' family, but Jack's sister Delaney Edwards Alwosaibi explains what it meant to see her brother in the grocery store that day. She says, "It was a miracle for even us to see Jack Ryan do that. When I started watching [Taylor], that's when I really lost it because there's just not too many like him. He's one of a kind."
The Edwards family was eager to show their gratitude to 20 year old Taylor. So when they learned that the young store clerk loves math and would like to further his education, Alwosaibi started a GoFundMe to raise money for his education. So far the fundraiser has collected close to $100,000. Though most people's small acts of kindness are not filmed and later go viral, Taylor's proud mom, Teresa Taylor says this is just the kind of thing her son has always done. She explains, "I wasn't surprised because that's how he's always been, that's always been his nature. But I was extremely proud. Really, really proud."
What do you think of Jordan Taylor's small act of kindness?
What act of kindness have you witnessed this week?