Steaming Lemon Pepper Okra
submitted by csherman {19 Recipes}
Prep Time:
5 Mins
Cook Time:
15 Mins
Total Prep + Cook Time:
20 Mins
Level:
Easy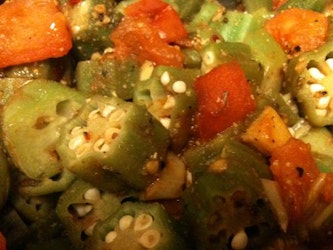 Makes: 4 servings
Description: Love okra? Hate okra? Never tried it? This recipe will get you and your whole family wow-ing. It's a delicious way to enjoy okra.
Ingredients:
1 package (about 4 cups) Frozen okra
2 plum tomatoes (medium sized)
2 shallots garlic
2 tbsp lemon juice
1 tsp paprika
2 tsp parsley
2 sprays PAM olive oil
3 tbsp salt-free lemon papper

Instructions: First, cook the frozen okra in the microwave (should take around 5-6 minutes). On a cutting board, chop up the tomatoes into bite sized chunks. Chop up the garlic into small, almost-minced pieces. Spray a medium sauce pan with PAM and put on high heat. Add the tomatoes and garlic. Stir the food around in the pan for 5 minutes, adding the lemon juice gradually. Drain the okra and add it into the pan. Stir well and add the paprika, parsley, and lemon pepper. Cook everything in pan for 8 minutes. Tomatoes and garlic should brown a bit. Serve serve steaming hot!
Other recipes in side dishes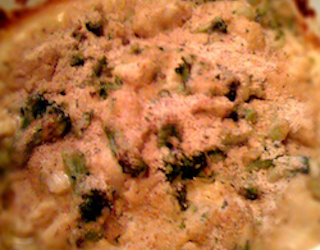 By
tja1967
Oct 23, 2012
Vegetable Side Dish
Read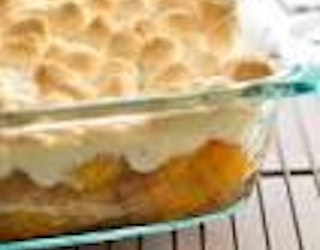 By
shanesmommy2
Nov 14, 2018
Sweet yams to off set the savory dinner
Read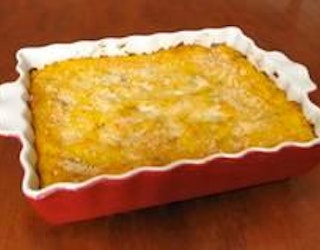 By
daddis73
Oct 22, 2012
Tender squash, gooey cheese and onions make this a memorable side dish. Even the kids will love it. This is soo different than the regular squash casse…
Read