Starbucks to Make Sipping Coffee A Lot More Environmentally Friendly

By
SheSpeaksTeam
Jul 13, 2018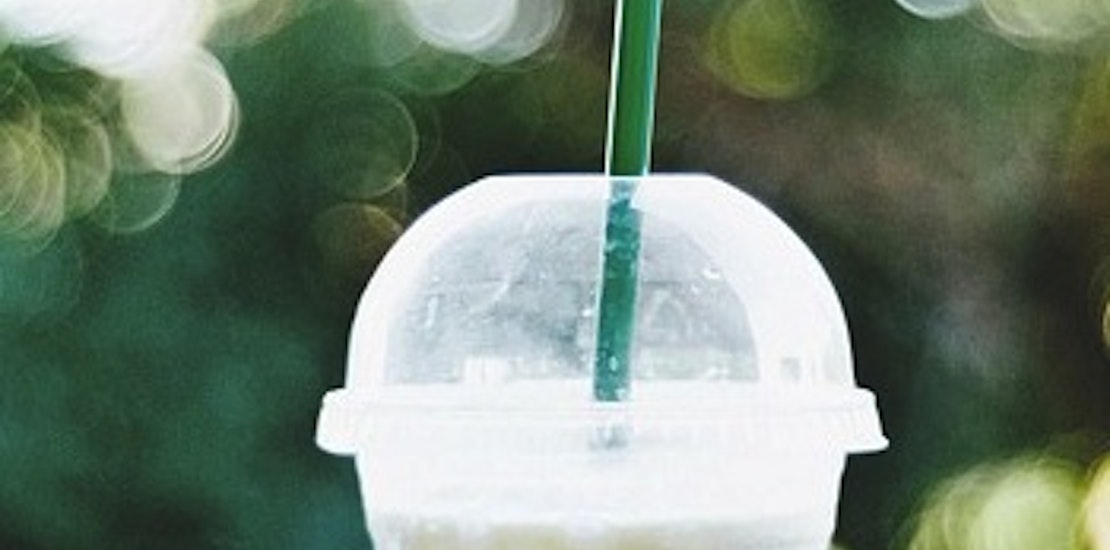 Sucking down your Starbucks iced coffee won't feel the same in a couple years as the company vows to rid themselves of plastic straws and come up with a new strawless recyblable lid by the year 2020. They plan to still have a straw option, but say it will not be made of plastic and are currently considering alternative materials. The decision is a global one that will affect more than 28,000 Starbucks stores worldwide.
USA Today reports about Starbucks' plans to reduce the amount of plastic they use by getting rid of their current lids and straws by the year 2020. The thousands of coffee stores worldwide are currently responsible for giving out more than 1 billion straws each year.
Kevin Johnson, president and CEO of Starbucks, explains that the move to reduce plastics within the company is all about keeping with a more sustainable and environmentally friendly service model. Johnson says, "For our partners and customer, this is a significant milestone to achieve our global aspiration of sustainable coffee, served to our customers in more sustainable ways."
Starbucks' new environmentally-friendly lid is being tested in about 8,000 of their stores and will expand globally by 2020. Starbucks is definitely not the first company to look at eliminating plastic straws as a way to create a more sustainable future. The fastfood giant McDonald's is currently testing plastic straw alternatives. And other brands like Alaska Airlines, AccorHotels, Hilton and Royal Caribbean have made similar pledges to eliminate plastic straws. Cities like Portland and New York City are also considering placing city wide bans on plastic straws and California may make it state law soon.
What do you think of companies replacing plastic straws with a more sustainably made straw?
Do you think more cities, states and companies should consider a plastic straw ban?