Spotlight on SheSpeaks Blogger: Vanessa Diaz of Brite & Bubbly

By
SheSpeaksTeam
Sep 29, 2016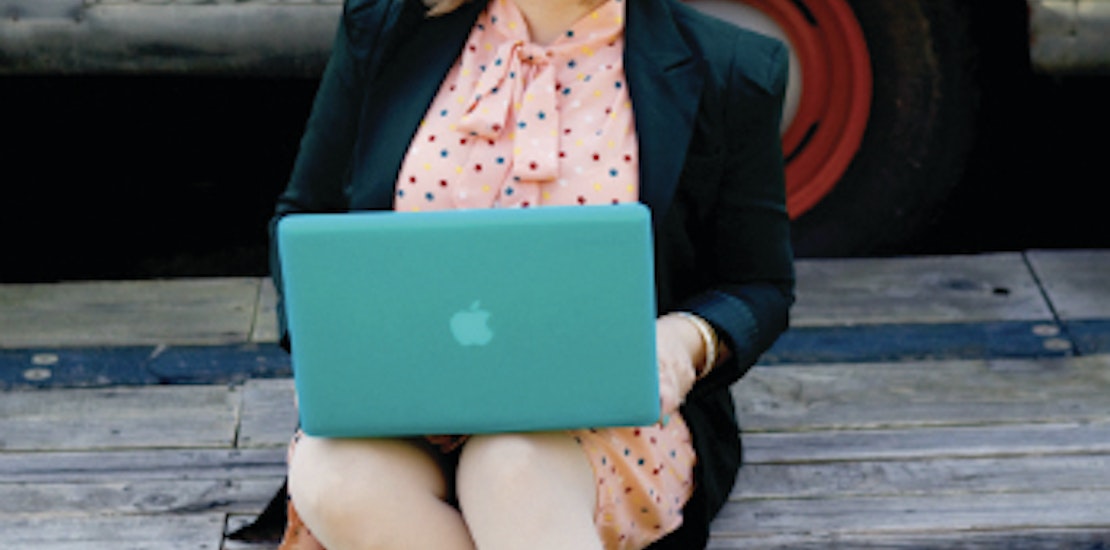 Brite & Bubbly is a creative lifestyle brand and online Blogazine (aka online Lifestyle Magazine) founded in 2009 by the fun and creative Vanessa Diaz. Vanessa is a graduate of New York University's Tisch School of the Arts where she focused on Entertainment, Marketing, and Publicity. She was also most recently published in 'The Hostess New Twinkies Cookbook', after Hostess took notice of her love of making Twinkie Recipes.
Vanessa is an active member of our community and recently paricipated in our Cotton campaign. We wanted to get to know her better and here is what we found out, in her own words.
Where you can find me on social media: Instagram - Twitter - Pinterest - Facebook - Snapchat - Vine - YouTube - Google +
I live in… Los Angeles, CA, but my heart will always live in my hometown New York City (Manhattan)!
My niche is… Making Life & Each Day A Little More Brite & Bubbly!
I write... Once I've planned out the day and gotten everything done with my personal life.
How has blogging changed my life... It's given me incredible once in a lifetime opportunities and it's given me my dream job. It's also allowed me to be my own boss, run my own business, and express myself and push myself to be more creative than I ever imagined I could be.
A brand I have loved working with is… That is hard to pick as there have been so many over the years, but I have to say it's a tie Tiny Prints/Shutterfly and JoAnn Fabric & Craft stores because Tiny Prints/Shutterfly have supported me and worked with me since the beginning and given me the freedom to always be creative in how I featured the products. JoAnn also has been an incredible supporter and partner which has also allowed me to be as creative as I want to be with their campaigns.
I started blogging in… 2009. I feel like I'm a veteran at this point!
How the blogging landscape has changed… I feel it's drastically different than when I first started out like 7 years ago. There is so much more variety now, which is awesome and so many amazing bloggers have turned their blogs into licensed brands, which is inspiring to see that growth. It's always a changing platform, which is great!
How I see the future of blogging/social media... Lots more video and interactive content and it's only going to grow and there are much bigger and better things ahead! An exciting future is ahead in my opinion.
Where I work... In my Brite & Bubbly home studio and all over my poor home. Hopefully soon to be in an outside studio space. And hotel rooms since I'm always on the road for the blog as well.
I am connected… 5 days a week and try to unplug on weekends and during private times with my family and friends.
When I'm stressed, I… Sing, Dance, Put on something funny to watch, and eat ice cream!
My favorite gadget is… It's a tie between my My iPhone & my Amazon Kindle Firestick!
My favorite travel destination is… Disneyland, but I am dying to go to New Zealand and Australia! I made it almost to each of them when I went to The Cook Islands recently, which was so amazing.
My favorite clothing brand is… If you can't tell, I have a problem just picking one, so it's a tie between ASOS and Ban.Do.
I do all my shopping… On ASOS, Etsy, Amazon, Ban.Do, and honestly small businesses and shops around town and in downtown LA in particular. I love to shop small!
My favorite TV shows... My So Called Life (Not on the air, but it's my favorite show of all time and watch it on DVD or whenever I see it on tv), Game of Thrones, Dare Devil, Preacher, The Walking Dead, The Late Late Show, Orange is the new Black, Wayward Pines, Stranger Things, anything on the Destination America Channel. Essentially lots of not so Brite & Bubbly shows and I watch a lot of shows! It's weird I know! Lol.
My favorite movie... Too hard to pick one so I'll say ALL the Star Wars Movies, E.T., Guardians of The Galaxy, Annie, Bachelor Party, Grease and Dirty Dancing.
Coffee or tea... Tea
I love… Color and my friends, family, and dogs!
I dream about… The future and all I dreams I have for my family and accomplishing in life.
Where you can find my writing... On BriteandBubbly.com mainly, but you can also find my writing on the Jo-Ann Fabric & Craft Stores Blog, Mom.Me, CBS LA, What The Flicka, The Nerd Machine, and The King's Hawaiian Blog.
What else I do... I'm also a movie critic since I went to NYU for Film and TV, freelance social media manager for brands, product photographer, event host and planner, product designer, and brand consultant. I'm like a one woman PR and Entertainment show.
I've worked with and made a difference via blogging about... Child Hunger and fighting to end it, as I firmly believe no child should be hungry in this day in age and encouraging people to adopt shelter animals who are in need.