Spotlight on SheSpeaks Blogger - Tabitha Blue of Fresh Mommy Blog

By
SheSpeaksTeam
Sep 02, 2014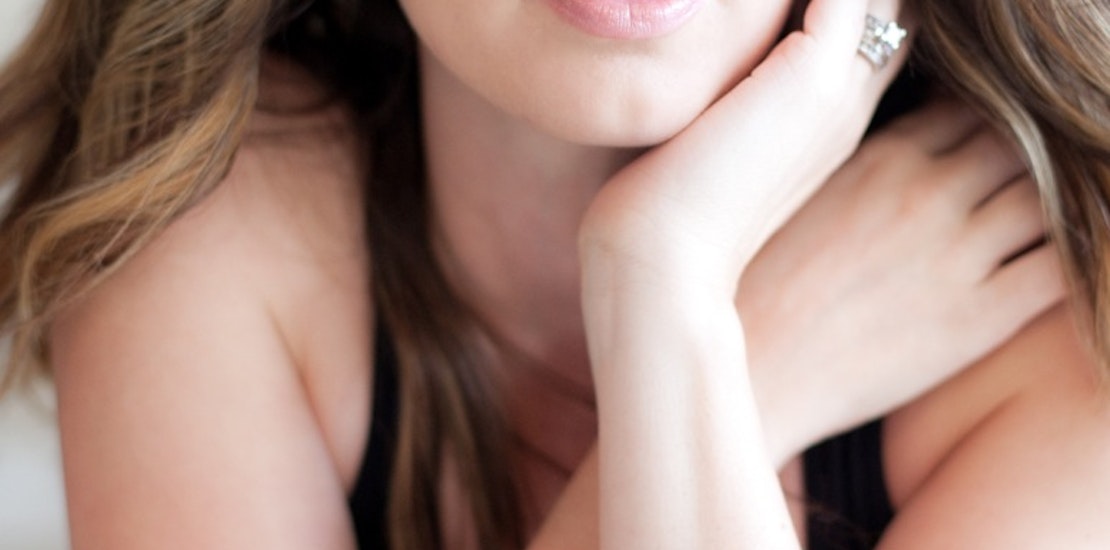 Meet Tabitha Blue… mommy, designer, blogger, wifey, sunshine chaser and lover of babies, lipstick, good food and beautiful things, especially when found in unexpected places.
After blogging for a few years on motherhood, Fresh Mommy Blog relaunched as a full on lifestyle blog where thousands come for tips and tricks on everything from DIY to recipes, from fashion and style to fun stories and life lessons! What Tabitha didn't expect with this growth is how FMB has become an outlet to share all the fresh little finds and inspirations in the everyday… a Lifestyle, Design, Fashion and Food blog along with crazy beautiful adventures as a family of five. Really, FMB is just about looking at each day as a new opportunity to find a fresh dose of beauty, because it's always there!
$PullQuote$Tabitha has been named Tampa's Most Influential Mommy Blogger and hosts her own online cooking show, KitchenWise. She has made appearances on Daytime TV and has been featured multiple times in print and online magazines, other blogs and websites. Tabitha has been pursued for her expertise in home design and helps others figure out how to maximize their space and home decor potential while maintaining a sense of style and comfort for kids. After three pregnancies, Tabitha has helped many women with answers in what to wear and how to shop, for them and for baby. She hosts popular DIY Ladies Night Out at well-known locals, like West Elm, where other women come to craft and create with her!
We caught up with her to find out more about her life and here is what we found out, in her own words.
Where you can find me on social media: Facebook - Twitter - Pinterest - Instagram - YouTube
I live in…. My family and are originally from Michigan, though now we're happily nestled into the gulf coast of Florida. Clearwater to be precise.
My niche is… I'm a lifestyle blogger, with focus on family, fashion, food and fun DIY projects for the home and love celebrate all of life's special moments.
I write when… My kids are asleep! With three of them running (or crawling) around, they keep me busy all day, so their bed time starts mama's work time.
How has blogging changed my life? 
Blogging has opened my eyes to see a whole big world out there in a more connected way. I love that I've made new friends with entrepreneurs and mothers all across the globe, even though we haven't all met face to face.
A brand I have loved working with? 
Goodness, there are quite a few. Bing has been one that I loved working with because of the way they give back… and also I had a really great time making a video for Olay.
I started blogging in....
I started keeping an online journal in 2008 when my own mother actually said we should both start blogs… I'm still waiting to see hers! Since then, it's evolved, and just this year in January I launched FreshMommyBlog.com with a new look and style. It's definitely grown since then.
How I see the future of blogging/social media: 
I think that those that are the early adopters of something new are the ones that grow big and fast… blogging is so different now than it used to be, and I think social media is evolving in the same way. I'm hopeful that there is a wave of encouragement and community coming, in the wake of so many "bully" stories we've heard online, and I think all of our online voices, collectively, can help usher that in.
What else I do: 
Besides being mama to my three little loves, blogging and graphic design, I'm a spokesmodel for Mitsubishi Motors during the Auto Show season! I've shared a little "behind the scenes" in a video on the blog before!
When I'm stressed, I… Clean. Seriously though, running the vacuum relaxes me, or at least it gives me a false sense of control. ☺ You know, when the house is chaotic and there are too many deadlines, at least I know I can get my floors clean (even though I may not be able to answer all of my emails).
My favorite gadget is…. 
I always have to stay connected when I travel, so besides taking my laptop and iphone with me, I love bringing my JBL flip Bluetooth speaker! It's perfect for things like conference calls and using the speaker phone, to setting the mood with the perfect music from Pandora no matter how I feel. And of course Instagram remains my favorite social media channel, so I usually keep pretty connected there.
My favorite travel destination is…. 
It has ALWAYS been the beach… and now I live by the beach! So, while I would never turn down a tropical destination, I've got my eye set on a European tour next. Although I will say that a jaunt through NYC is always an exciting and energizing U.S. adventure.
My favorite clothing brand is… 
Zara is a great one, as well as H&M. I seem to get lost in the kids section of both too often though. Otherwise, there are too many to name, and I usually go with what's comfortable and fits well over what name is on the tag.
I do all my shopping….
Online! Not really, but SO much more than I used to. With three kids, online shopping makes my life SO much easier. Amazon prime is my favorite.
My favorite TV shows: 
My kids and I like to watch Master Chef together, and it always gives us ideas of new meals to try. And I like to watch a series straight through once it's completed. My Apple TV is a lifesaver, because I never get the chance to watch live TV, and when I do get the chance to sit down and relax with my husband, we usually have quite a few episodes of whatever we're into at the time to catch up on.
My favorite movie: 
It's so hard to narrow my favorites down to one, because it always changes with my mood. One that I can always go back to though, and get's me in the mood to cook, is Julie and Julia.
Coffee or tea: 
My absolute favorite afternoon (okay let's be honest, morning AND afternoon) pick-me-up is a hot chai tea from a coffee shop! Although, that's not always feasible, so I've learned to make a pretty great one at home as well. Of course, I've been pretty into the dulce de leche coffee popsicles and iced coffee I've been making lately as well.
I love… 
My family more than anything! My favorite role of all is a mother of three and wife to an amazing man.
I dream about… 
The craziest goals, and my husband smiles and encourages me no matter how outrageous my dreams, vision and passions may seem.
Where you can find my writing: 
You can find my writing primarily at Fresh Mommy Blog, though I'm humbled and honored to share when my writing is featured online and in print elsewhere, as well as those times I've made it on a segment of daytime TV.
My latest She Speaks post: 
http://www.shespeaks.com/Summer-Fun-Recipe-Strawberry-Bruschetta