Spotlight on SheSpeaks Blogger - Staci Gerardi of NovemberSunflower.com

By
SheSpeaksTeam
Aug 26, 2014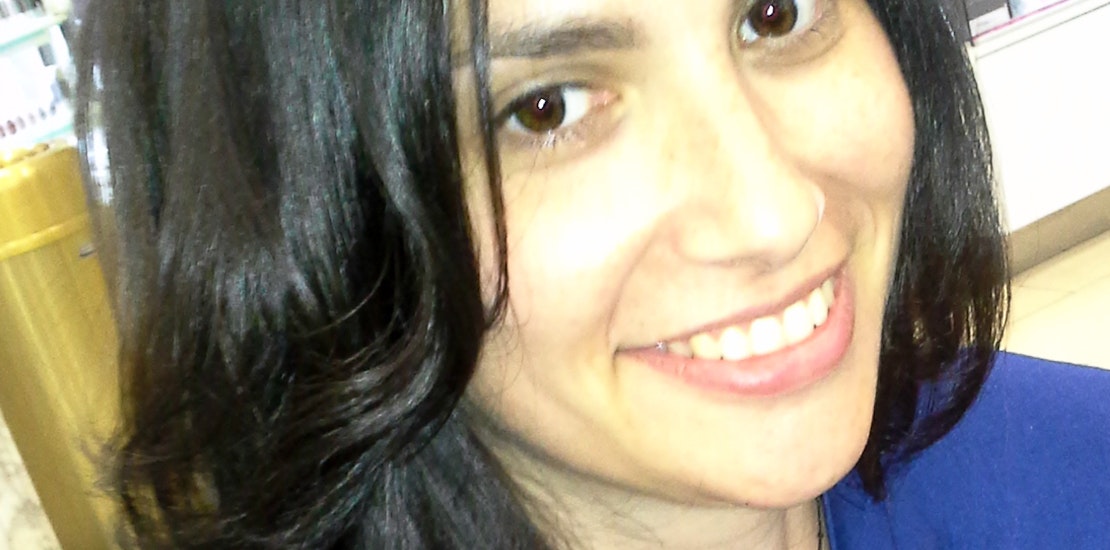 Staci has always been a writer. She didn't realize it until her third grade teacher, Miss Plate, saw her gift for storytelling. Although she always worked on her writing, she ended up in a completely different career while in "Corporate America."
After earning a degree in Broadcast Journalism from Hofstra University, Staci was immersed in the world of tennis, where she began learning event management. Event management in the non-profit world led her to marketing in the beauty, and food fields. Once her second child arrived, Staci's love of writing, combined with her desire to be home with her kids, inspired her to start NovemberSunflower.com. Now? Well, now her entire life is out there for the world to see, read, and embrace.
$PullQuote$We caught up with her to find out more about her life and here is what we found out, in her own words.
Where you can find me on social media: Twitter - Facebook - Pinterest - Instagram - Google +
I live in…. Long Island, New York.
My niche is… Lifestyle, which includes money, shopping, entertainment, food, family and travel!
I write when….. The kids are in school. In the summer, it's usually once they've gone to bed, or while they're playing together.
How has blogging changed my life: Blogging has changed my life for the better. I've been able to meet people from all over the world. I've formed relationships with talented, inspiring, and gifted people. However, the biggest way it's changed my life: allowing me to be a mother first, a writer second. When in the corporate world, I had to be the worker first, mother second.
A brand I have loved working with: I have worked with some of the most amazing brands, I don't think I could pick just one. In the world of toys, I'd say some of my favorites are Nerf, Zing and Hasbro. If we're talking fashion, I'd have to go with Riders by Lee, as well as eShakti. There's just too many amazing brands that have graced me with outstanding relationships, I can't pick just one, or two, or even ten!
I started blogging in... 2009. I had my son home with me, so it was a very slow start. Once he started school last year, I was able to attempt to make it more of a career for myself. I consider myself a fairly new blogger, because I'm only a year into "giving it all I have."
How do I see the future of blogging/social media? I see the future of blogging/social media as something that is more visual. People love to watch videos, and look at beautiful photos. Reading seems to be a hassle, because we all just have so little time. It's easier to check out a series of photos, with minimal reading required, and come away with a story we love. As a writer, I hope it starts to swing back towards people savoring the written word.
Where I work: I work from home. I have a little office set up in my house, but if I can't work from there, I work from my couch while I sit with the kids, or my husband. If I'm not working from the house, it's from the park while I watch the kids play.
I am connected…. To more than I should be. I've got the smartphone, the tablet, the desktop computer, and I sometimes use my husband's laptop in a pinch. Vacations are rare, and if we have one, I have to make sure there's internet so I can work while the family sleeps!
When I'm stressed, I….. Tend to yell to release the stress. I'm also very dependent on a few friends I can text with the words "You know what to do…" and they just know I need them to make me laugh.
My favorite gadget is…. Probably my phone and iPad. I'm not much for gadgets. However, I do love a nice phone charger.
My favorite travel destination is…. To be honest, I don't get to travel much. We just don't have the money to do a lot of traveling. If memory serves me, I do love Sydney, Australia. I also love California, because I've got cousins there I miss and would love to visit every other month if I had a private jet and tons of money!
My favorite clothing brand is… Old Navy. I know, sad, but true. Their jeans are the only ones that give me any kind of butt. I'm a simple girl, with simple needs: Jeans that make my butt look good.
I do all my shopping…. Online.
My favorite TV shows: My favorite TV shows of all time: Friends, The West Wing, Punky Brewster, Fringe, White Collar, Suits, Ground Floor, Will & Grace.
My favorite movie: Grosse Pointe Blank (I'm a John Cusack fan,) and Pitch Perfect.
Coffee or tea: Neither.
I love….My family, my friends, and bacon.
I dream about…. Making money, so I don't have to stress about paying bills. I do live on Long Island, where property taxes are high, cost of living is high, and people are just moving away from my beloved home.
Where you can find my writing: I write at NovemberSunflower.com and I also occasionally write at StaciandherScorpios.com - but I've been a little lax in that area. It's hard to keep up with everything!
What else I do: First, I'm a mom. Second, I write a bit of freelance for local places on Long Island. I also have my own Isagenix business. I'm also in the process of starting a podcast!
Causes I've worked with and made a difference via blogging about? I'm not sure if I've made a difference in any causes, but I have shared quite a bit about my cousin's fight with Melanoma. It's hopefully helped shed light on sun safety, and given him a bit of support during his most recent battle with cancer.