Spotlight on SheSpeaks Blogger - Sherri Kuhn of Old Tweener

By
SheSpeaksTeam
Oct 28, 2014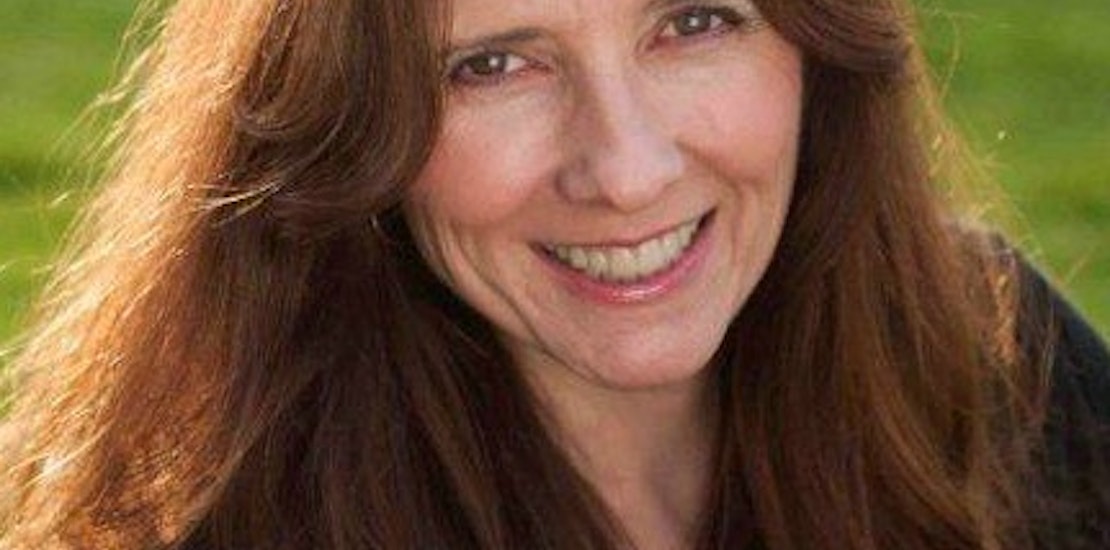 Sherri Kuhn is a freelance writer, copy editor, blogger, grammar junkie and social media addict. She loves playing with words, editing and writing articles about everything from nail polish to parenting topics.
On her blog Old Tweener she writes from the heart — with an occasional side of sarcasm and humor. With a son in college and a daughter in high school, she always has something to write about. Her writing has been featured at Huffington Post, SheKnows, AllParenting, Moonfrye, Mamalode and BlogHer. She was chosen as a cast member for the 2012 Listen to Your Mother show in San Francisco. Sherri lives in Northern California with her family and crazy yellow lab.
Sherri just participated in our Kaplan post and we look forward to working with her again in the future.
$PullQuote$We caught up with her to find out more about her life and here is what we found out, in her own words.
Where you can find me on social media: Facebook - Twitter - Pinterest - Instagram - LinkedIn - Google +
I live in…. Northern California, San Francisco Bay Area
My niche is… parenting teens and midlife.
I write when…..I usually write something for my blog when emotions hit me hard. Or I find something very funny in my everyday life. I freelance during the day, so I am almost always writing.
How has blogging changed my life: I have found "my people" in a vast community I never knew existed before! I have made life-long friends and have become more outgoing in my everyday life.
A brand I have loved working with: I really enjoyed the Kaplan program that we just did for SheSpeaks! I also worked with Partnership for a Drug-Free America on a great campaign about teens and prescription drug abuse last year.
When did I start blogging? I started my blog on a whim one night in February 2010.
How do I see the future of blogging/social media: I see it evolving and see blogging becoming more of a mix of news, opinion and essay-type writing. Social media is here to stay, and I think as time goes on more of the older generation will begin to embrace it.
Where I work: I write and copy edit as a freelancer for SheKnows, I am the assistant editor and social media manager at Savvy Sassy Moms, I contribute to Huffington Post, and have been featured at a variety of sites including Erma Bombeck, Nickelodeon and Mamalode.

I am connecte
d….I love the variety of groups I am in, honestly! I can hang with the new moms through writing groups and friends I have made through blogging, or hang with the midlifers while we miss our kids in college.
When I'm stressed, I…..stretch and take a deep breath. Or pour a glass of wine, if it seems late enough!

My favorite gadget is….my iPad. Oh my gosh, how did I ever get along without it?
My favorite travel destination is…. The beach. Pretty much any beach, but my favorite local beach is Capitola. Hawaii I will take ANY time.
My favorite clothing brand is…If money were no object? Michael Kors fits me really well. And I love Ann Taylor Loft. But I do love colorful cardigans and jeans from Old Navy.
I do all my shopping….online or at Target, mostly! Only venture to the mall when I really have to.
My favorite TV shows: Modern Family, The Middle, New York Med, just finished Breaking Bad
My favorite movie: Ferris Bueller's Day Off. Hands down.
Coffee or tea: Coffee. Always.
I love….my family, my friends, a glass of wine, the ocean, hiking, my dog and sleeping in on Saturdays. When it's not soccer season.
I dream about….traveling with my husband when the kids are grown. Italy, Australia, beautiful places.

Where you can find my writing: SheKnows, Huffington Post, Mamalode and on my personal blog Old Tweener.

What else I do: hike, go for walks with my husband, go wine tasting.
My most recent SheSpeaks post: http://oldtweener.com/2014/08/how-to-survive-your-teens-journey-to-college.html